Casino Games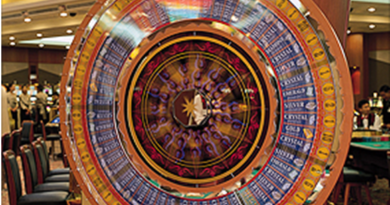 Everyone loves to spin wheels specially if they offer you some prizes. Remember the old Indian kulfi seller (still can
Is it legal to gamble online in India?
Betting or gambling is illegal in india .According to the Public Gambling Act (1867), all kinds of gambling in India are illegal but there is no law that makes online betting illegal. Only states of Sikkim and Nagaland online gambling is legalised as of now.
So India's gambling laws sit in a grey area. Though the penalty to gamble is Rs. 100 (about $1.50) and/or 1 month in prison but no such thing ever has happened where anyone was charged and punished for gambling.
The Central Lotteries Regulation Act of 1998 exempt's state approved lotteries which are held no more than once a week. This law is ignored in 13 of the states and their argument is that the Constitution clearly gives each state the right to create its own gambling laws. As the original law is almost 150 years old there is no mention of online gambling which basically means online casinos are legal.
Where do Indians gamble online?
There are various International online sites and casinos where Indians love to gamble online. These online casinos or sports betting sites are licensed and regulated in their respective countries. The Indian government has no control over these sites.
Few poker sites based in Mumbai, Goa or Sikkim where gambling is legal also offer real money betting to players from India where they can bet on Cricket, Poker and Horse Races.
Can I play at an online casino in India with my mobile?
Yes, you can easily play at online casinos in India with your mobile or any smartphone or tablet. All you need is to take your handset, type the casino url on your mobile or web browser be it Chrome or Safari and hit enter. The casino homepage will load on your screen in seconds. Now register yourself at these Indian friendly online casinos, make a deposit with real INR and play real money slots and casino games.
What casino games can I play at Indian friendly online casinos?
At any Indian friendly online casinos you can play variety of games. Slots, table games like Roulette, Blackjack, Baccarat, Caribbean Stud Poker, Pai Gow Poker, live casino games, lottery games like Keno, Bingo, Scratch Cards; do sports betting be it Cricket or Hockey or any other sports you like and various other games.
Can I play online casino games with rupees?
Yes, several online casinos accept deposits and withdrawals in rupees. When you join any Indian friendly casino or site you can go to banking page or at the cashier once you register yourself or open your account and make a friendly deposit with your own real INR to play real money games or do online betting.
What kind of bonus do online casinos offer to Indians?
Offshore online casinos or domestic Indian poker sites all offer you handsome bonuses to play games. International online casinos offer huge welcome bonus that goes from thousands of rupees to lac of rupees. Also get no deposit bonus which is also a huge sum in INR to play the games all free. Get free bets at sports bookies and other types of bonus offers. All you need is to first read the terms and conditions associated with these bonus offers and then meet the requirements mentioned therein and grab the bonus which may also be in the form of coupon codes to redeem at the cashier at the online site.
Which is the best deposit option for Indian players to play at online casinos?
There are many Indian friendly deposit options available to Indians to play games at online casinos. The most popular form of option is to use an ewallet which is quite popular like Neteller, Skrill, and Entropay to transfer your funds to online casinos and withdraw your winnings as well. Also you can use any form of cryptocurreny like Bitcoins, Litecoins, Ethereum and others. Remember that all the casinos are secure and their software are malware free with no viruses at all. These casinos are regularly audited and offer highest security when it comes to do any banking transaction with them thus are all safe to use.
Will I be taxed if I win at online casino?
Yes, you will be taxed. According to the Income Tax Act1961, any winnings awarded that exceed the amount of INR 10,000 must be deducted at a rate of 30% by the gambling operator. These include any money awarded to players of lotteries, slots, table games and any other games.
Can I play lotteries online?
Currently only 12 Indian states offer lotteries. The states of West Bengal, Maharashtra, Kerala, Punjab, Madhya Pradesh, Sikkim, Goa, Assam, Arunachal Pradesh, Meghalaya, Manipur and Nagaland and some states like Kerala permit only their own state lottery. In rest of the Indian States such games have been banned by law. There are very many Indian online lottery sites to play these state lotteries like playwin.com, lotto.in and others. But remember to check the authenticity of these sites before you play. These sites must be licensed and regulated body.
Can I play International lotteries like Powerball USA and Mega Millions?
There are so many online lottery sites that sell international lotteries to play. Not all but few of these online websites allow players from India to play International lotteries. The most popular international lotteries played worldwide are US Poweball, Megamillions, Euromillions and so many more biggest world lotteries.
When it comes to legal issue Indians can play and win at these off shore lotto sites as they are not subject to the usual Indian gambling laws as the draws take place outside the country allowing residents of all Indian states to play regardless of the gambling laws in any particular state.
But depositing INR money to play these international lotteries and withdrawing your winnings can cause an issue. As in India when you win a local or state lottery you need to pay some percentage to Indian government in the form of tax, similarly for International lotteries if you bring home winning amount you need to pay tax.