Where to play Euro Jackpot Lottery from India?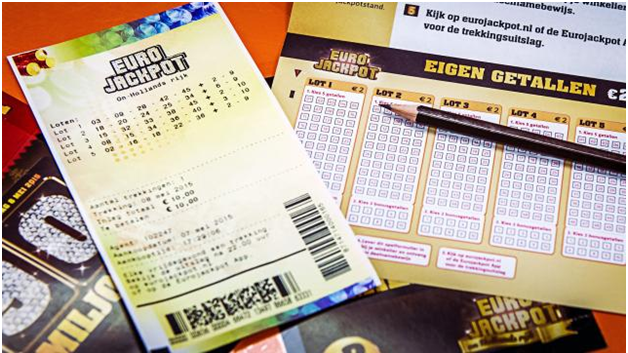 Euro Jackpot is one of the most popular lottery games from the European world. With a maximum jackpot of 90 million Euros, there this lotto game is played by millions of lottery fans every week. Many Indians are these days very curious to play international lotteries and Euro Jackpot Lotto is one of them.
The maximum amount you can win is 90 million Euros! Even the second and third-tier prizes are good, going up in the order of thousands of Euros.
Note that you need to be 18 years of age, at least and must have all the necessary identification and address proof documents.
Your chances of winning the Euro Jackpot Lottery are good, in comparison to Powerball, EuroMillions, and SuperEnalotto. The more lines you play, the more are your chances of winning.
How to play the Euro Jackpot online from India?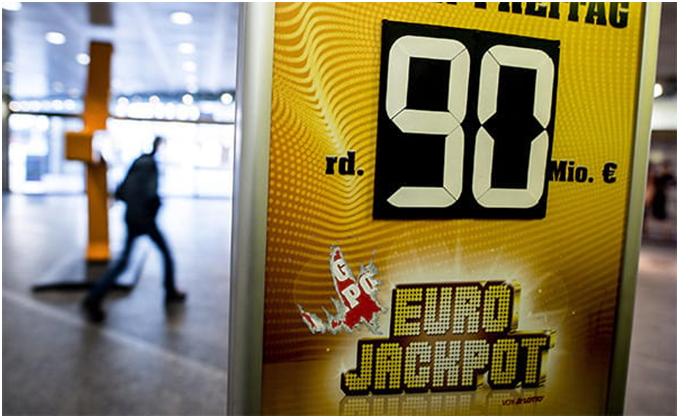 As an Indian, you can play the Euro Jackpot lottery online.  For this, you need to choose the reputed, licensed, legit and well regulated online lottery operator that sells the Euro Jackpot tickets.
At the operator, site create an account and log in
Visit the Euro Jackpot page and make your picks. Select 5 numbers between 1 to 50 per ticket, priced at less than €2 (Rs.170) per ticket. You can also use the auto-generate system to randomly assign the numbers on your ticket.
You can purchase multiple tickets with different winning lines to maximize your odds of winning. The more tickets you play, the better will be your already good chances of becoming a millionaire.
You may also opt for a subscription plan, that is, pay a small amount upfront or recurring, to participate in the lotto regularly. This way, the operator will purchase the ticket on your behalf without you having to do it manually.
You can even pick multiple numbers on the same ticket. online the operators will automatically generate the maximum number of tickets, each with a different winning combination of 5+2 from the numbers you choose.
Some operators may also allow you to opt for System Play or Group Play. The first one is more along the lines of picking multiple lines at a time while the latter focuses on splitting the cost of the ticket (and subsequent prize pool) with your friends and family.
The draw takes place every Friday at around 8:00 pm CEST (11:30 pm IST during summer, 12:30 am IST during winters) in Helsinki, Finland. The ticket sales close a few hours before the draw.
If you win, you will be notified immediately by the operator through text or email. The winning amount will be credited into your gaming account although, if you have won a big sum then you will have to produce verification documents and undergo a lot of formalities. The offices of EuroJackpot in Germany will do the verification and rest of the proceedings.
Where to buy Euro Jackpot lottery ticket?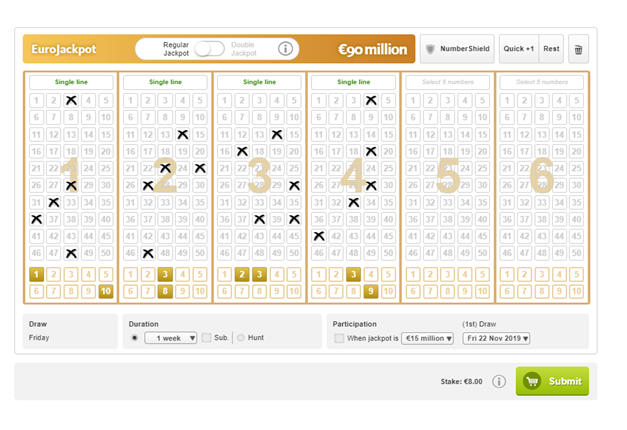 There are 16 different European countries that participate in EuroJackpot, including Germany and Spain. Many betting sites like Lottoland allow you to play this lottery from India. Also lotto 247, the lotter, playhugelottos are some of the online operators that sell international lotteries to Indians.
When betting on EuroJackpot online you should always make sure that you are playing with a licensed and insured company. Betting with an unlicensed website you are risking losing your winnings to online con-artists. Remember that the EuroJackpot lottery does not require players to pay a deposit to set up an account so please watch out for this sort of scam.
The payout system and the odds of winning
EuroJackpot is one of the few lotteries that has been designed to be people-friendly. There are 12 prize tiers, including the jackpot, as you can see below:
| | | |
| --- | --- | --- |
| Tier | Numbers | Probability of winning |
| 1 (jackpot) | 5 + 2 | 1 : 95 344 200 |
| 2 | 5 + 1 | 1 : 5 959 013 |
| 3 | 5 | 1 : 3 405 150 |
| 4 | 4 + 2 | 1 : 423 752 |
| 5 | 4 + 1 | 1 : 26 485 |
| 6 | 4 | 1 : 15 134 |
| 7 | 3 + 2 | 1 : 9 631 |
| 8 | 2 + 2 | 0.508333333 |
| 9 | 3 + 1 | 0.459722222 |
| 10 | 3 | 0.280555556 |
| 11 | 1 + 2 | 0.130555556 |
| 12 | 2 + 1 | 1:42 |
The odds of winning the jackpot in EuroJackpot is just 1:95 million. So play wisely. Wanna try local lotteries from Indian states then click here to know more.