Daman is a famous city  in the union territory of Daman and Diu India. It is very beautiful city divided by the Daman Ganga River into two parts, namely Nani-daman (Nani meaning "small") and Moti-daman (Moti meaning "big"). Though Nani-daman is the larger of the two towns. It is the downtown area that holds most of the important entities like the major hospitals, supermarkets and major residential areas. While Moti-daman is mainly the old city inhabited.
It is also famous for its beach, Portuguese colonial architecture, churches, and for the scenic beauty in the twin towns of Nani-Daman and Moti-Daman, which lie opposite each other across the Daman Ganga.
This city has a rich history. The Portuguese Diogo de Melo arrived at the spot by chance in 1523, when heading towards Ormuz but caught in a violent storm and having his boat blown towards the coast of Daman. Soon after it was settled as a Portuguese colony and remained so for over 400 years. A larger fort was built in Moti daman in the 16th century to guard against the Mughals who ruled the area until the Portuguese arrived. It still stands today, most of it preserved in its original form. Today the majority of the municipal government offices are situated inside this fort.
Daman was incorporated into the Republic of India in December 1961 after a battle between the Portuguese and the Indians. There are many small villages around Daman, such as Bhenslore, Kunta, Bhimpor, Kadaiya, Devka Mangelad, Varkund and Khariwad.  Daman district is one of the two districts of the union territory of Daman and Diu on the western coast, surrounded by Valsad of Gujarat state on the north, east and south and the Arabian Sea to the west.
The Deltin Daman Casino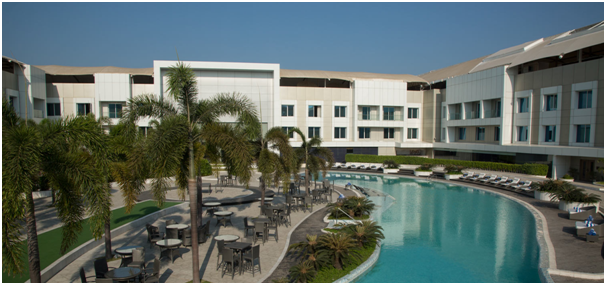 Address: Survey no 8-1/8-1-A, Varkund, Nani Daman, Daman, 396210 India
There is only one real casino at Daman and that is The Deltin Daman Casino located at Nani Daman which is yet to open for public. This casino is certainly going to boost tourism to Daman as this will be the India's first world class integrated resort and casino outside the state of Goa, owned by the Delta Corporation, which will open its doors sometime in 2017. The new casino will be built on 10 acres of land and have 60,000 square feet of gambling space. The two-story, 176-room hotel boasting 5 stars opened in 2014.
Though yet specific numbers of games available are unknown at this point of time but according to Delta Corp. the 60,000 sq ft casino will open with 1000 gaming positions including slots and 30 table games to enjoy.
Hotel at Deltin Daman Casino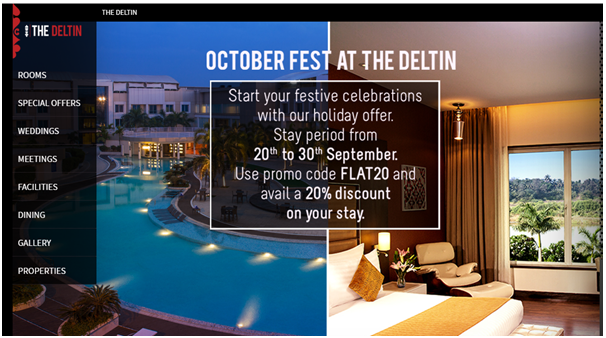 Deltin Daman Casino Hotel in Daman is located on a property spread across 40,300 sq metres of land surrounded by greenery and awesome pool. Deltin Daman Casino has a total of 176 hotel rooms available. You can enjoy the luxurious spa where Asian and European treatments are offered. The Grandice ballroom accommodates 350 people in cluster style seating. You can also enjoy the wonderful Vegas style Gala dinning rooms in Emperor Restaurant, Vegas Restaurant and Whiskys lounge.
The Deltin is a luxurious Daman Hotel with a capacity of up to 2000 people. You can plan your weddings or get awesome deals like weekend getaway package that starts from Rs 20,500 onwards for two people for two nights. For reservations or to know more about festive and other bonuses call +91 9819698196 or email reservationstd@deltin.com or even chat
How to reach Daman
The closest railway station is Vapi which is 7 km from Daman. The Daman airport is well connected with different parts of the country especially with Mumbai and Vadodara. It is just 3 km away from the center of the Daman city. The airport is not like a usual commercial airport because it is mainly used as the military airport. The nearest major airport to Daman is Chhatrapati Shivaji International Airport of Mumbai which is approximately 170 km away from the heart of Daman. From there, you can take state owned buses and private taxi services to reach Daman. You can reach Daman by taking Mumbai to Daman Flights and flights from other nearby cities.
As the Deltin Casino is yet to open as a full fledged casino we will keep you updated. Till then you can enjoy playing games at some of the online casinos or even visit nearby real casinos to enjoy casino games or to just have fun.