How To Win Rajshree Lotteries?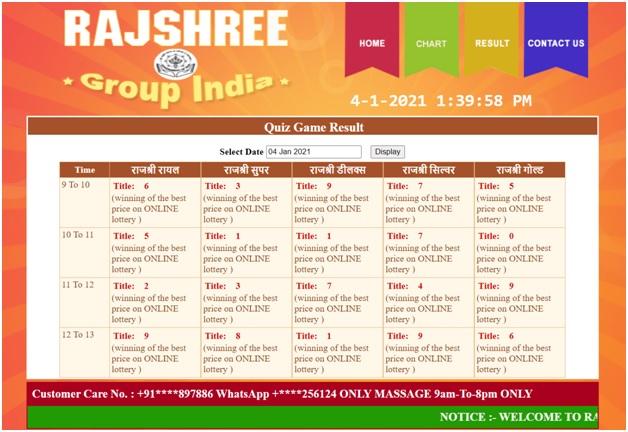 Rajshree lotteries are very popular lotteries in India. These lotteries are organized in India by the lottery division Government of Goa. Based in Mumbai Rajshree Lottery works offline and online which means you need to buy lottery ticket from your nearest lottery seller or from online site that sells lotto tickets You can check instant results from the official Rajshree lottery app direct on your smartphone.
Rajshree lottery draws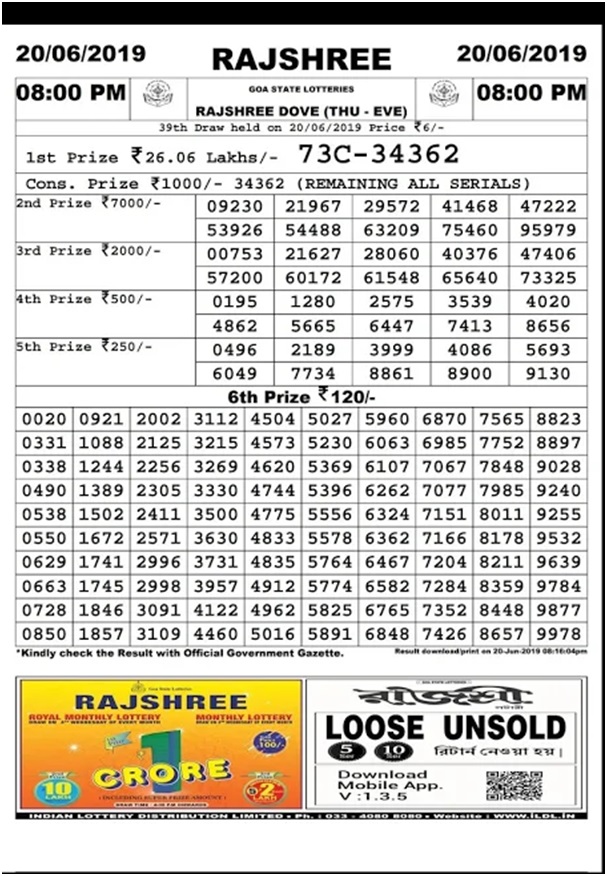 Rajshree Lottery is incredibly prolific and there are multiple drawings occurring daily. One Rajshree Lottery drawing takes every 15 minutes.
To play all you need is to choose five numbers between zero and 99. You will win a prize even if you match just one of the numbers drawn for the respective lottery selection. Hence, the odds of claiming a Rajshree Lottery prize are quite high.
To try your luck, you will have to spend 10 Indian rupees on one numerical set consisting of five digits. Various opportunities increase your odds of claiming a prize. These cost more, but you're free to select the betting amount that you're comfortable with.
You will have results typically announced in the morning and the evening. The Rajshree lottery evening results will usually become available on the same day. You can also check the Rajshree lottery results on the next day.
All you need is to check out the local retail venues for large whiteboards. These are typically used to announce lottery results. If you come across a venue that features such a whiteboard, you can also rest assured that you can buy Rajshree lotto tickets there.
Also, Rajshree lottery result online is available via the official website of the Government of Goa as well as with Rajshree lottery app.
Rajshree lottery is entirely legal and licensed in Goa. Keep in mind that lotteries are not legalized in all parts of India. So you need to prove with your Adhaar and PAN card that you belong to an Indian state where lotteries are legal. States, where lotteries are illegal, take such offenses very seriously.
How to win Rajshree Lotteries?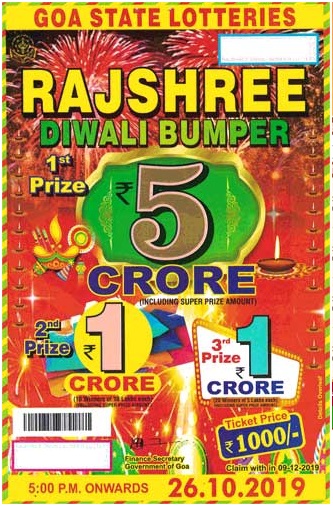 Rajshree lotteries can be played only if you are 18 and over years of age. To win Rajshree lotteries there is no sure shot formula. As all lotteries are luck based or game of chance. The truth is that seldom anyone wins lotteries as lotteries are just a way to collect your money and randomly disburse less of it on occasions that the winning numbers are selected, which sometimes does not even happen.
But if you are still interested to find how to win then go to lottery websites where Rajshree lottery results are announced or with their app find the previous results. Note down which numbers often win and which numbers never make any wins. Then play even odd sequence depending on the recent results. The number repeats a few times during a week at times sometimes for 10days. The number may repeat next day or may come after two days and the same number for example '9' may come as '923944989'. You can see the number 9 coming 4 times in 9days and you also see you have 2 opposites in the range, so you see between the 2 numbers that has come 6 times in 9 days.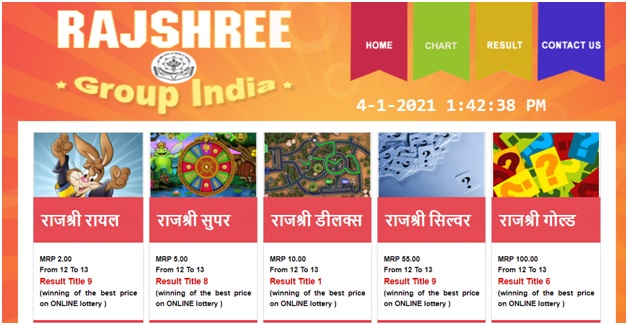 The amount that you will win be entitled to is also going to depend on the specifics of your bet.
According to some online sources, those who bet 10 rupees on a Rajshree Lottery ticket can anticipate payouts starting from 200 rupees. Depending on your location and the specifics of the drawing, players can win excess of five million rupees for matching all five of the numbers for the respective drawing.
In case of any help you can contact the Goa State Lottery Directorate of Small Savings and Lotteries on phone number – (+ 9)83-2423864 – or email the Goa lottery authorities at dir-lott.goa@nic.in.
Online casinos in India offer lottery games like Keno and Bingo which have more chances of winning.
Click here to download the lottery app now