Nagaland Lotteries- How to play and how to get the lottery predictions and results instantly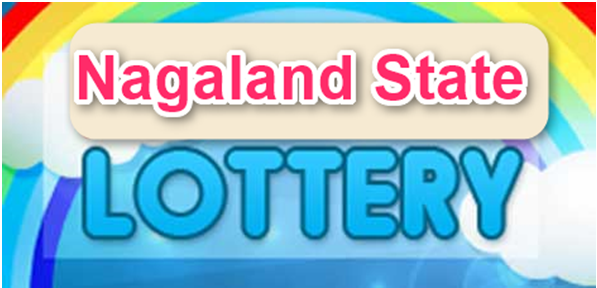 For those who are interested in playing lotteries from Nagaland then this post is useful to you. Though Nagaland is a state of North east India bordering state of Assam to the west, Arunachal Pradesh and part of Assam to the north, Burma to the east, and Manipur to the south many of Indians might not be knowing about its lotteries. Before you get involved in lotteries here is some basics about this wonderful  and beautiful state. The state capital is Kohima, and the largest city is Dimapur it is inhabited by 16 tribes and each tribe is unique in character with its own distinct customs, language and dress.
English is widely spoken language here and agriculture is the most important economic activity and people enjoy lotteries here in their spare time. The three most common lotteries played here are Dear Morning Weekly, Dear Day Weekly and Dear Evening.
How to play Nagaland Lotteries in India?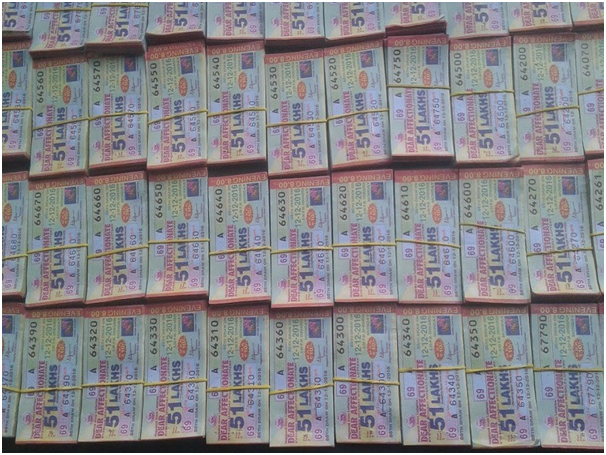 Nagaland state lotteries can be played by residents of Nagaland, West Bengal, Sikkim and few other states where lottery is legal to play. The lotteries at Nagaland are run by Directorate of Nagaland State Lotteries.
There are two ways to play Nagaland state lottery:
One is by buying a physical lotto ticket with a lottery retailer or vender who is authorized to sell lottery tickets.
Second is by playing it online through few legal websites that offer this lottery ticket to buy from any lottery states that allow lotteries to play in India.
Click here to know the rules to play Dear Morning Weekly lottery
Click here to know the rules to play Dear Day Weekly lottery
Click here to know the rules to play Dear Evening lottery
Nagaland Lottries has three draws daily starting from 11:00 AM to 7.30 PM. The 3:00 PM draw was the premium ticket.
Some of the main prizes are as given in the table:
| | | | |
| --- | --- | --- | --- |
| Prize | Dear (Morning) | Future | Dear (Evening) |
| About | Everyday at 11:00 AM. | Everyday at 3:00 PM. | Everyday at 7:30 PM. |
| First Prize | Rs. 25,00,000/- | Rs. 25,00,000/- | Rs. 25,00,000/- |
| Second Prize | Rs. 9,500/- | Rs. 9,500/- | Rs. 9,500/- |
| Third Prize | Rs. 9,000/- | Rs. 9,000/- | Rs. 9,000/- |
| Forth Prize | Rs. 500/- | Rs. 500/- | Rs. 500/- |
| Fifth Prize | Rs. 300/- | Rs. 300/- | Rs. 300/- |
| Sixth Prize | Rs. 130/- | Rs. 130/- | Rs. 130/- |
| Maximum Ticket Printed | Rs. 50 Lakh | Rs. 95 Lakh | Rs. 95 Lakh |
| Total Prize Amount | Rs. 65,25,410/- | Rs. 1,55,25,410/- | Rs. 55,25,410/- |
| Last Updated On | 29/09/2015 | 29/09/2015 | 29/09/2015 |
There are additional prize for lottery delears. Retailer and wholeseller will get prize such as TV, Cycles, Cars and more each month. They also get an commision of 4% to 28% percentage of fixed profit on various tickets which are splited at different levels.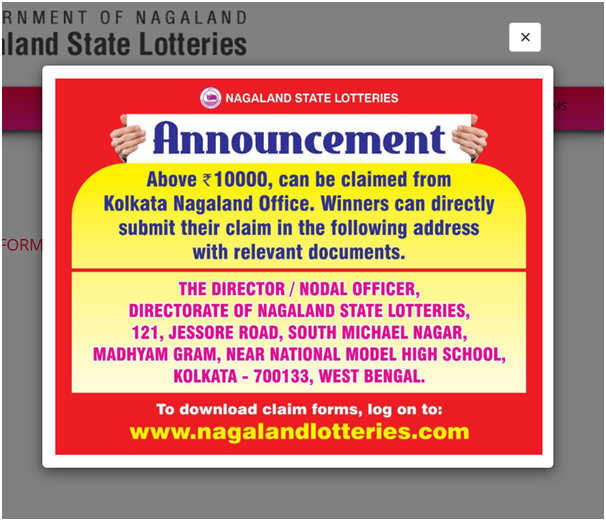 In case you win the lottery you need to fill the claim form to get your winnings.
Click here to download the prize claim form
Nagaland lottery prediction
There are many lottery players who are desperate to know which lottery numbers will win so for those players Nagaland lotteries and many other online sites offer Nagaland lottery predictions. But the thing to note is that lottery numbers predicted at such sites are numbers that are generated based on previous result analysis and are frequently changing. Even many lottery shops predict and list lottery predictions and players take ticket based on prediction at that time but again lottery is game of chance and it depends only on your luck whether you win or lose.
How to know the results of Nagaland lotteries instantly?
There are many ways with which you can know your Nagaland lottery results instantly.
Check Nagaland lottery with Lottery App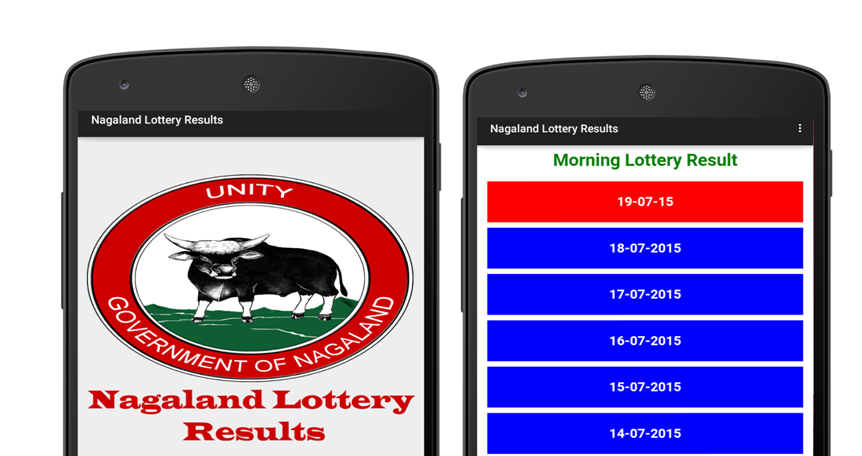 You can download the free Nagaland Lottery Results official android app from Google Play store.
Get live updates of lottery result directly from Nagaland State Lottery Department. Instantly know lottery result of evening, morning result, dear sincere evening, dear faithful evening, dear kind evening, dear tender evening, dear gentle evening, dear affectionate evening, dear loving evening, dear falcon morning, dear eagle morning, dear parrot morning, dear vulture morning, dear ostrich morning, dear hawk morning, future infinite, future huge, future massive, future colossal, future enormous, future vast, future immense, future colossal and bumper lotteries.
Also know the Nagaland lottery results at Nagaland government gazette, or fetch result directly from Nagaland lottery website. Click here to know the latest Nagaland lottery results.
Also many private online site offer lottery result but it's always better to check it with government approved official lotto app as said above.
Lottery Sambad also publishes Nagaland lottery results online via website sambad lottery result – sambadlotteryresult.com.
In case of any doubt or issues you can contact The Director, Directorate of Nagaland State Lotteries P.R.Hill Junction, Nagaland: Kohima – 797001  or call at Ph: 0370-2229982
How to claim the prize if you win the lottery?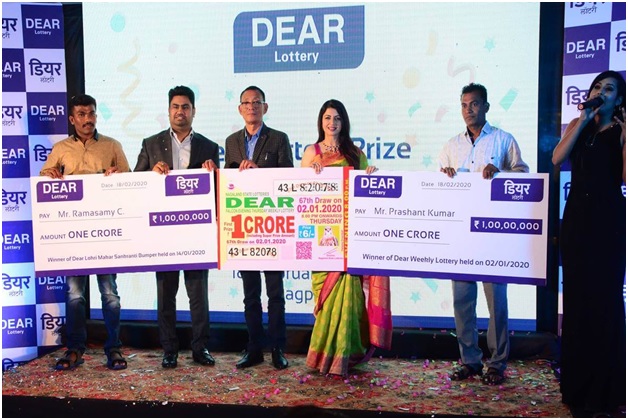 If you are a winner of Nagaland State Lottery you need to fill a prize or claim form to get the money you won. This means all claims of Taxable Prizes should be submitted to The Director, Nagaland State Lotteries in the prescribed form.
The form should be filled clearly showing the Name of the claimant, Postal Address, Name of the Lottery, Prize amount, PAN Number, Contact Number and Bank details like Bank Account Number, IFSC code, Name of the Bank and Branch, cancelled Cheque etc.
You need to submit original prize winning Ticket with one photocopy duly attested by a Gazetted Officer/Notary Public, along with Four passport size photographs of the claimant, an affidavit of ownership of the prize winning ticket from any 1st Class Magistrate/Notary Public should also be submitted.
Note that the Government of Nagaland shall not be liable to pay prizes on tickets lost in postal transit, defaced or mutilated.
Also the tampered tickets shall not be entitled to any prize and any person claiming prize money with a tampered ticket is liable to be sued in a court of law.
The Director shall disburse Prize Money for accepted genuine claims after making necessary deduction of Income Tax etc.
Prize money in favour of winners outside Nagaland shall be paid in the form of Demand Draft/RTGS after deducting commission, on drafts and postal charges as applicable. This means if you live in another Indian state you will be send a DD or will get the payment online in your bank account.
Prize money payable to winners within Nagaland shall be paid in the form of cheque/through RTGS.