Is it legal to play online lottery in India?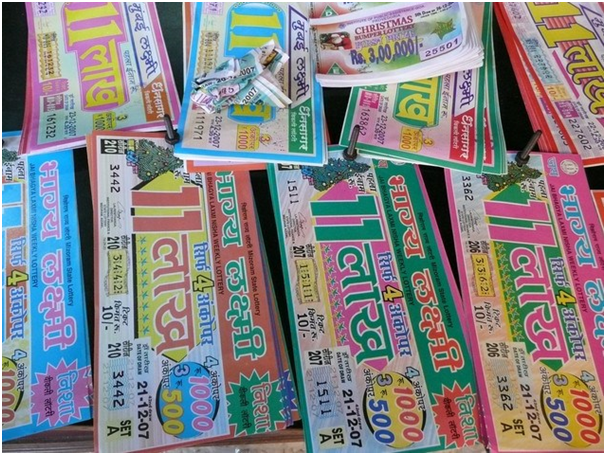 The direct answer to the question whether it is legal to play online lottery in India is "it depends upon state to state" and "offshore online sites" offer lotteries and as Indian laws are not certain to online gambling you can play at offshore casinos and lotto sites.
As gambling in any form be it lottery is illegal in India but few Indian states allow lotteries both online sites and with land retailers. So it depends from which state you are playing lottery.
Individual Indian states have the authority to control lottery games in their particular jurisdiction and ensure that all lottery draws that take place are run fairly and comply with the rules and regulations of that particular game. Some of the states which allow lottery games to be played include Goa, Punjab and Sikkim.
Why Indian law considers lottery as illegal in some states?
Indian law classifies games into two broad categories viz. game of skill and game of chance. The Supreme Court of India has, for instance, held the game of rummy as the game of skill. Lottery is considered as game of chance and thus illegal to play.
In the year 2015, the Supreme Court allowed the state governments to ban sale of lottery. It refused to recognise the right to sell lottery as fundamental right. There is no blanket ban on lotteries across the country. But, only 13 states allow lotteries. These are Kerala, Goa, Maharashtra, Madhya Pradesh, Punjab, West Bengal, Assam, Arunachal Pradesh, Meghalaya, Manipur, Sikkim, Nagaland and Mizoram.
Mizoram state lottery result or lottery samvad result is keenly awaited in the state. Same is the case with Nagaland state lottery result, Sikkim state lottery result or Kerala lottery result.
Former key centres of Tamil Nadu and Karnataka have completely banned lotteries. The ban on lotteries began around the turn of the century, when social activists raised concerns with people getting addicted to gambling leading to ruin of families.
Though lotteries provided good revenue to the state governments, the social cost was considered too high to keep the practice going. The ban on lotteries is not very effective as they operate online and the operators have introduced several tricks like 'single-digit' matches that fetch small prizes announced daily. Big weekly prizes are announced separately.
Online gambling is in its infancy in India, but Sikkim planned to offer three online gambling licences in 2010. This failed despite India being the most sought out country for online gambling. Sikkim also permits an online lottery, which takes bets from players throughout India. It was expected that other states would follow Sikkim, thereby opening up a major online gambling market throughout India.
The biggest state lottery game to be played is the Playwin Indian Lottery, which is run by the Sikkim government. To be able to play this lottery you must be 18 years and over and be a resident in any one of the following states: Sikkim, Goa, Arunachal Pradesh, Maharashtra and West Bengal.
How to play lotteries from offshore online lotto sites?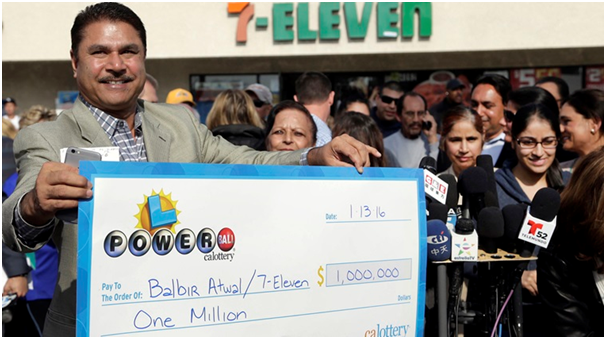 There are many online lotto sites that offer Indians to buy tickets for lottery online for US powerball, Megamillions, Euromillions and so many more biggest world lotteries. Indians can play and win at these off shore lotto sites as they are not subject to the usual Indian gambling laws as the draws take place outside the country allowing residents of all Indian states to play regardless of the gambling laws in any particular state.
If you win a prize, you will receive a text message or email informing you of your win. Prizes are automatically paid into your online account soon after the draw has been made and you can choose to withdraw your winnings or use them to fund future ticket purchases.
You can transfer the money you have won to your bank account in India as when you set up your online account, you will be required to choose one of the many methods available for funding your account. You can use a variety of methods to withdraw your winnings including Visa, Mastercard and Neteller. Alternatively, the winnings in your player account can be used to buy more tickets for future draws.
Winnings are paid in full to the player, although you should check if your prize makes you liable for income tax in India.
Play lottery from Playwin India online site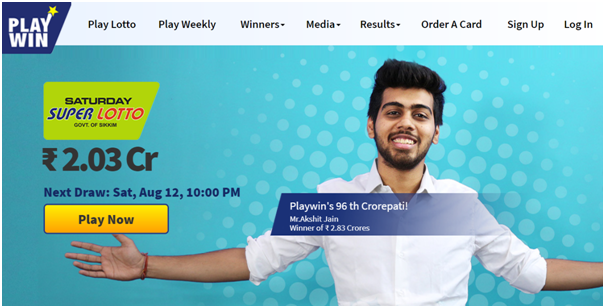 Playwin online lotto celebrates the spirit of determination to win lottery all legal in India. Launched in November 2001, Playwin is India's first lottery company to take its games online.  It is backed by Pan India Network Ltd., a part of the 4.1 Billion Dollar Essel Group. Pan India Network Ltd. is in the business of providing infrastructure, data communication, marketing support and service to facilitate a secure online lottery network. Supported by the Government of Sikkim, Playwin is the first to introduce the world's most popular gaming format Lotto to India.
Playwin games utilise latest technology to ensure completely transparent draws. The entire hardware and software for these games has been provided by International Lottery and Totalizator Systems (ILTS), USA. The draws are performed through an automated draw machine that's patented by Smart play International, Inc., USA, and imported into India specifically for Playwin. Taking a step ahead, it ensures that all its games are legal, assuring you of a fair playing ground. The hassle-free and transparent system is the significant feature that distinguishes Playwin from the rest.
Playwin aspires to give you immediate access and a chance to play your favourite games anytime, anywhere. You can purchase Playwin lottery tickets online from the website or mobile apps or offline from an authorised retailer nearest to you. Playwin offers you games: Jaldi 5 , Jaldi 5 Double , Thunderball , Thursday Super Lotto , Saturday Super Lotto. You can easily take your chance and win crores with Playwin. Click to play here
One thing to note is but you can play online lottery at Playwin Indian legal site if you have your Adhaar card as identification proof from Maharashtra, Goa, Sikkim or Punjab.