Lottery Sambad- You can know your lottery results here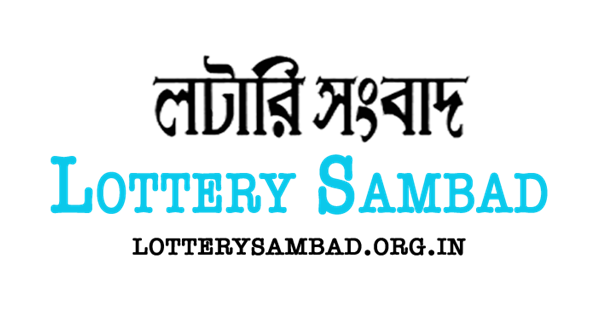 Lottery Samabad is an online as well as printed publication house that publishes lottery results for most of the Indian states. This printing and publishing house is based in Kolkatta and was established in the year 1992. They are also the publishers of the Hindi daily newspaper Bharat Mitra and Lottery Sambad a Bengali daily lottery newspaper in Kolkatta. They cover lottery results for Siliguri, West Bengal, Bihar and Jharkhand states in India.
This publisher also boosts of providing to you an Lottery Sambad Mobile App so that you can just click on App to get all lottery results. Lottery Sambad Mobile App will alert you with in the seconds the result announced. You can download the app free from Google play store. With the app you can check all state lottery results. Check Today Sikkim State Lotteries Results, Mizoram State Lotteries Results, Nagaland State Lotteries Results and Kerala State Lotteries Results. You need 2.3 and up compatible Android phones to get this app working with your Android smartphones.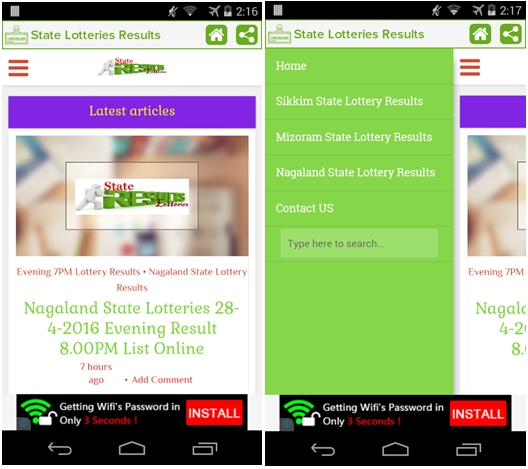 Also latest result will be provided to you at the website of this publisher. Once you subscribe to their online site you can check your lottery sambad result of the day and keep yourself updated with the Lottery Sambad result on the daily basis. Like you can check the results for today, tomorrow or of yesterday.
The online lottery result site also recommends you to check their Lottery Sambad site at 11:55 PM, 4:00 PM and 8:00 PM to get download lottery result of the day.
Whether it's Durga Puja lottery bumper results which you might have bought to try your luck on Kali Puja days or Diwali bumper lottery results, new year bumper results or any other lottery results be it drawn on evening or morning you can check at lottery sambad or with their sambad result app.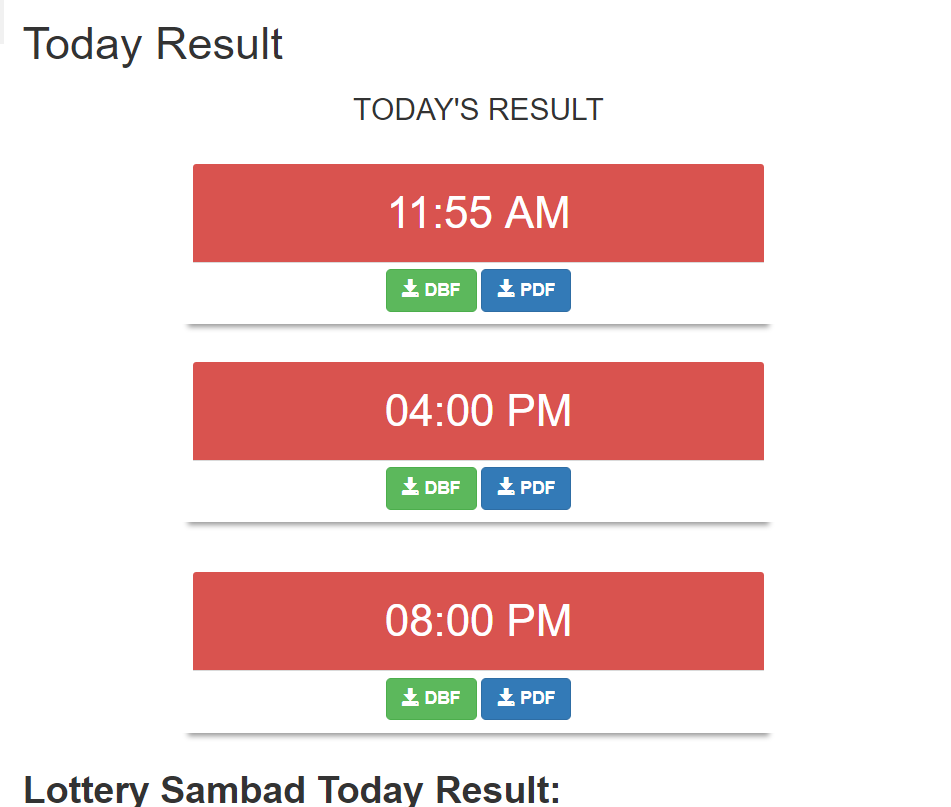 You can find lottery results of Sikkim state lottery result, Kerala Lottery result, Mizoram Lottery Result, Nagaland State lottery results like Singam zeal lotto or dear hawk lottery from Nagaland as well as Thai lottery result.
You can click here for today's result
You can click here for yesterday result
You can click here to know previous lottery results
You can click here for lottery claim forms in case you are a winner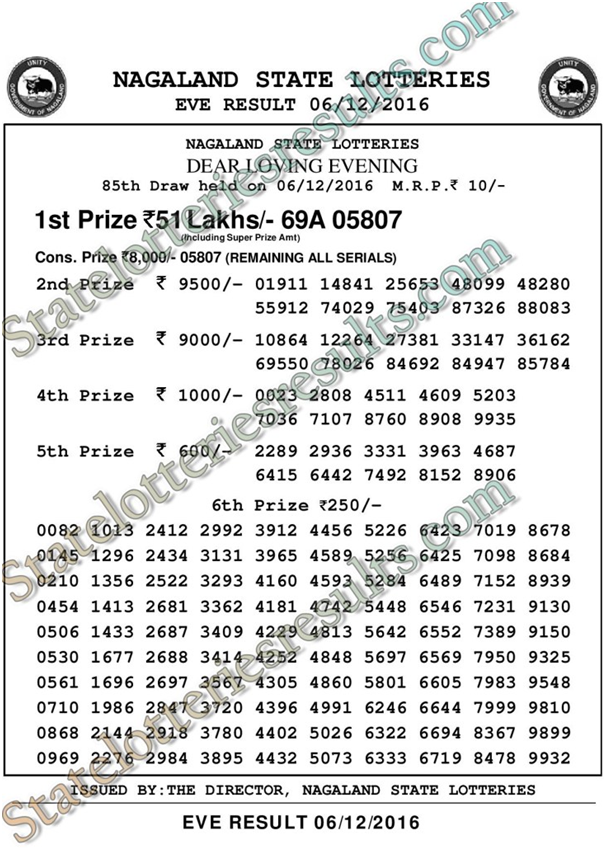 Checking Lottery Sambad Result
As said above you can check online at their website or with their mobile app or with the print newspaper that they publish. Take your lottery ticket and check the winning numbers. Draw winners are advised to verify the winning numbers with the original results published in the State Govt Gazette and submit the tickets within 07 days to claim their prize.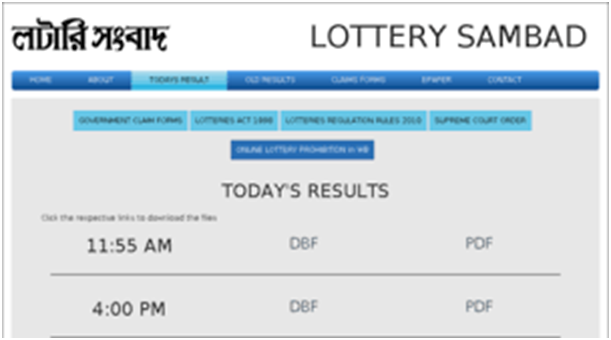 You will also find complete Lottery Sambad Result information in PDF and DBF Format.
If you need to know more about Lottery Sambad or wish to contact them, you can do so by mailing them at their postal address as given on their website: L S Publications 32, Metcalfe Street Kolkata 700013 or contact them by email at cousin.group@lotterysambad.xyz