Five important gaming deals of 2018 with hope to bring more online gaming to Indian punters in 2019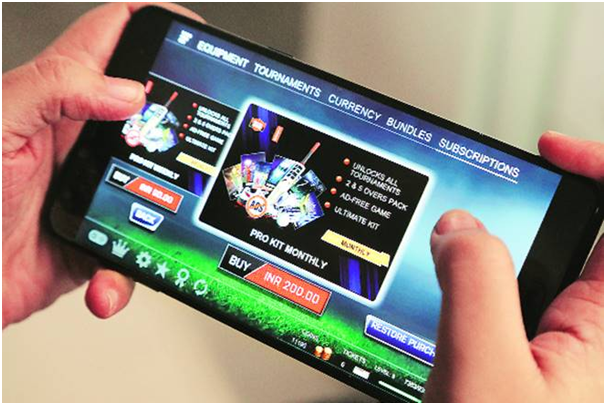 Indian gaming is having a lots of hope for the new year 2019. As India is ranking now fifth among top markets for mobile and online gaming as users more and more online gaming sites are coming up for Indian punters to play slots, poker and do betting with mobile or PC.
Over 22.2 crore gamers in India (assuming they are unique users, it is 16.5% of the 133.9 crore population of India in 2017) actively spend average 42 minutes per day on mobile games, as per POKKT report-based article published on Lateslty. The daily time duration is spent over average five sessions in a day. This trend is expected to take the annual mobile gaming revenue in India up to USD 943 million in 2022.
According to news reports the online gaming industry was the trend in 2018 and the year saw quite a few M&A transactions happening, particularly in the online skill gaming space, although there weren't too many updates on the legal and regulatory front, with important cases that will decide the future of poker in Gujarat and rummy/skill games in Telangana getting stalled.
The five important gaming deals of 2018
1. PokerStars starts India website with Sugal & Damani Group
Canada-based The Stars Group granted an exclusive license to Sachiko Gaming Private Limited, a company connected to the lottery conglomerate Sugal & Damani Group to start an India website, pokerstars.in in April 2018. Although the PokerStars India website has not yet gathered as much momentum as one would have expected,  it is expected that Sachiko Gaming will ramp up their marketing spends, by spending over Rs.20-30 crores in the next couple of years, in an attempt to take the new website to the leadership position in online poker.
2. Dream11 raises around US$100 million in a Series D round led by Tencent Holdings
Leading online fantasy sports portal Dream11 raised around US$100 million (around Rs. 700 crores) in a Series D round. The round was led by Chinese gaming and e-commerce giant Tencent Holdings and other existing investors of the company. The deal will fund Dream11's aggressive media campaigns and tie-ups with sports federations across cricket, hockey, kabbadi, football and other sports. The massive infusion of capital will probably make it almost impossible to dislodge Dream11 from the market leader's position in the fantasy sports space.
3. 9stacks raises Rs. 28 crores in Series A round
Sparskills Technologies Private Limited, the company that operates online poker website 9stacks, became one of the few gaming websites in the country to raise a Series A funding round. The company raised around Rs. 28 crores in two tranches, in the funding round led by VC firm WaterBridge Ventures and other existing angel investors.
4. Sequoia Capital invests in skill gaming and e-sports startup MPL
Another interesting transaction in the real money skill gaming space was Sequoia Capital's US$5 million (around Rs.35.1 crore) investment in Mobile Premier League (MPL), an app that allows players to play real-money tournaments of casual and strategy games like fruit chop, monster truck, space breaker, sudoku etc.
5. Patym forms JV for skill-gaming venture
As Paytm  is now available in every nook and corner of Indian markets . 2018 saw the joint venture formed by Indian payment and shopping giant Paytm with Alibaba-backed Chinese technology company AGTech Holdings. The two companies have formed Gamepind, a real money quiz gaming website and app. The two companies have infused around US$16 million (over Rs. 100 crores) in the new venture, with indications that the new company Gamepind will also foray into other conventional skill games like poker and rummy.
Besides these five deals, there were several other companies that forayed into the online poker and fantasy sports space, as well as other innovative games like quiz and esports.
In  2019, we expect this trend to continue and more ventures in the social and skill gaming space and also hope that new, innovative type of skill games will gain popularity.
The coming year would also hopefully see resolution of the pending matters in the Gujarat and Telangana High Courts on poker and rummy respectively that would give more clarity to the skill gaming industry.