Where to find real Bingo Hall to play Bingo in India with Indian Rupees?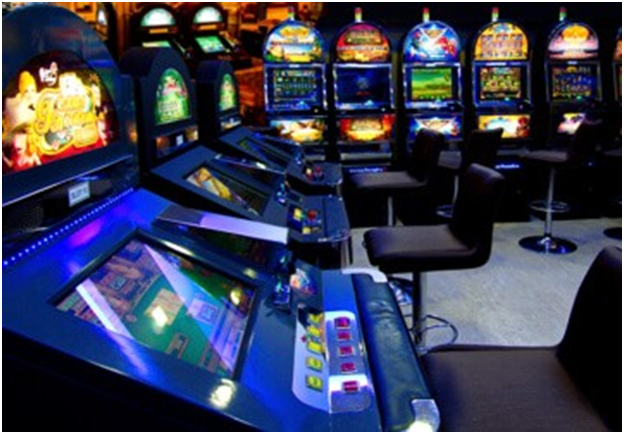 If you are looking for a real Bingo Hall to play Bingo in India with Indian rupees then you have come to right place. You can simply visit Goa and head on to Casino Paradise at Neo Majestic and find a superb Bingo Hall to play Bingo all live in real time.
You can play various casino games at Casino Paradise which is Goa's largest casino spread across 5000 square feet.  It is one of the most luxurious casinos, located onshore in Neo Majestic. It offers a plush interior, specially designed for uninterrupted gaming and pure pleasure seeking.
Casino Paradise has in store for you the latest and exciting, state-of-the-art digital gaming experience with Digital roulette stations, roulette tables, black jack, baccarat, mini flush and for the first time in India – The Robotic Arm Baccarat station. Plus several electronic slot machines for you to play.
Also at this casino you are offered free pick up and drop off facility from anywhere in and around Goa.
Top Games you can play here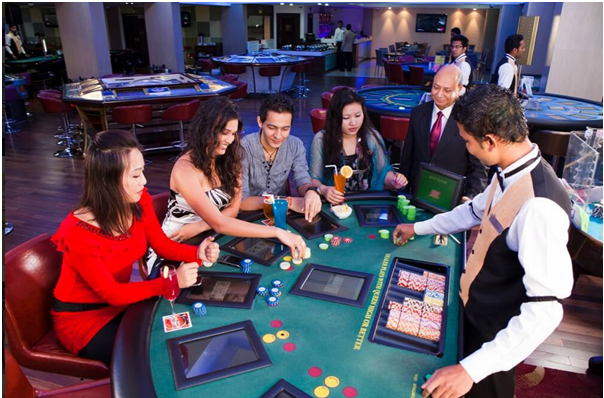 With total of 30 gaming machines here at Casino Paradise you will find five of the top international games for you to play. Engage in your all time favorites like Baccarat, Black Jack, Mini Flush, State of Roulette Stations and Slot Machines and obviously Bingo standard version and Electronic Bingo.
The games can be enjoyed 24/7 as the casino is open day and night. The minimum bet for almost all the games is $10.
Staying at Casino Paradise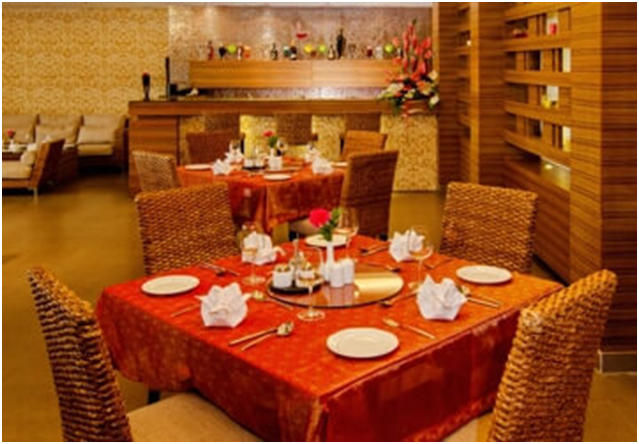 As Neo Majestic is a 5 star casino and hotel in Goa you will find over 94 luxurious rooms to stay. There are lots of features inside the hotel like spa, gym, pool, sauna and steam as well as outstanding restaurants and other entertainment activities.
The Neo Majestic is home to three very different restaurants, the first of these is Café M. This multi-cuisine eatery is just the place to pop into for a quick bite, cup of coffee or light breakfast before exploring the sea-shore, or sight-seeking in Panaji. This Café is open outside of normal meal times too, 24/7 in fact. That late night snack, after leaving the casino is not an impossible feat.
Then there is Dim Sum that serves Chinese food where Chinese delicacies are prepared to suit every taste. Mouth-watering, and authentic Chinese dishes make this semi-casual restaurant a firm favourite with visiting guests and their families. Think sweet and sour, fried rice, and of course everybody loves dim sum.
The third is Spice Garden that serves Indian Sea Food.  Tantalizing, tongue-tingling tastes of India and local traditional meals are the order of the day at Spice Garden, in the Neo Majestic Hotel and Casino, Goa. Traditional Goan food is different to that of surrounding states, as so much fresh seafood is on offer. This state on the West Coast of India, also grows rice as well as coconut, which are incorporated into many these dishes by a master chef.
Visit Now At:
Golden Peace Hotels & Resorts Pvt. Ltd.
Hotel "Neo Majestic"
Porvorim , Bardez,
Near Azad Bhavan,
Goa – 403521
Call at (0832)6710000 to book your stay or email at gm@neomajestic.com
Wanna play online Bingo from India, stay tuned here to know how and where to play Bingo online with INR.