What is Fantasy Sport and is it Legal in India?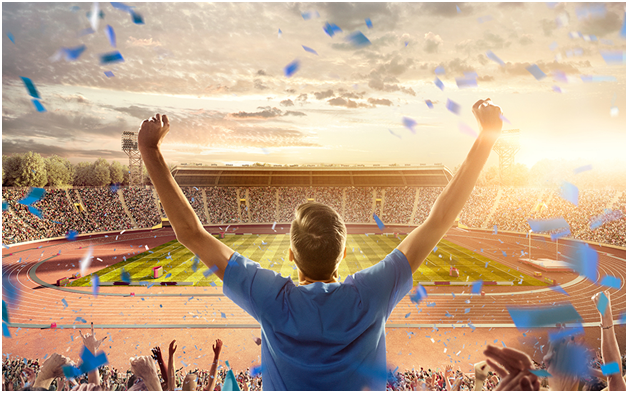 A fantasy sport is a type of online game where you have to play an imaginary or virtual environment. This means there will be not be real teams such as in games of Cricket or Basketball but virtual game offering you to play online with your mobile or PC. These teams in the games compete based on the statistical performance of those players' in actual games. This performance is converted into points that are compiled and calculated using computers tracking actual results of the professional sport. In fantasy sports, team owners draft, trade and drop players, analogously to real sports.
There are over 60 Fantasy Sport portals now in India. According to an IFSG-KPMG report, these platforms are catering to about 20 million fantasy sports players in India and by the end of 2019, over 100 million sports fans are expected to take to one or more fantasy sports apps or platforms.  As per the fantasy sports information offered by Indian Federation of Sports Gaming (IFSG), two out of three sports fans in India know of fantasy sports.
Launching of Fantasy sports in India
It all started in year 2008 when the Indian fantasy sports market picked up with the launch of India fantasy cricket games and apps during Indian Premier League (IPL) in 2008. Now after a decade various fantasy sports games are offered through different platforms. Most popular fantasy sports are cricket, football, basketball, hockey, and badminton. Fantasy cricket league has gained a lot of popularity among Indian players. Also kabaddi, carrom and pool fantasy sports games can be played through fantasy sports apps. Other games include Formula 1, rugby, golf, volleyball, tennis and squash.
One can play seasonal or daily fantasy sports on these websites or predict the results of various games and leagues. Sports fans can engage with fantasy sports games through the following popular platforms in India and the World to play fantasy cricket, fantasy football, Fantasy NBA, fantasy hockey, fantasy MLB, fantasy NFL, and other fantasy leagues.
In 2019 popular portals are Dream11, Mobile Premier League (MPL), Scoring 11, Fanfight, Halaplay, 11Wickets, and more.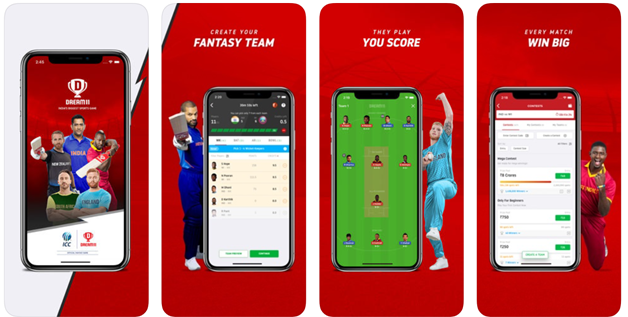 Fantasy Sport is easily accessible in India
Due to the popularity as well as due to the Reliance Jio mobile 4G plans internet and WIFI is now much cheaper and within the reach of millions of India, making Fantasy Sport available easily to Indian gamers.
According to the news published in Glaws, the fantasy India market is expected to reach over $5 billion in the next two years.  This industry is not only attracting customers, but is also very popular among Venture Capital and Private Equity Investors.  One of the largest fantasy sports company in India is Dream11. It recently became a gaming Unicorn. This fantasy sports startup has Series D funding and is backed by Chinese internet giant Tencent.
To play fantasy sports, you can choose from any of the popular fantasy sports websites, and join a fantasy league with a team of their choice.
Is Fantasy Sport Legal in India?
As per the Indian law, Fantasy sports are not allowed in a few states like Assam, Odisha and Telangana.
Recently, a petition was filed by a Mumbai-resident, Gurdeep Singh Sachar–fantasy sports are luring people to gamble their hard earned money and, hence, are a form of gambling. He also contended that Dream11 was allegedly evading Goods & Services Tax (GST). On 30th April, 2019, Bombay High Court judges Ranjit More and Bharati Dangre rejected both the allegations made by Singh.
They noted the following:"The petitioner has lost sight of the fact that the result of the fantasy game contest on the platform of Dream11 Fantasy Pvt Ltd is not at all dependent on winning or losing of any particular team in the real world game. Thus, no betting or gambling is involved in their fantasy games." Popular fantasy sports games in India are cricket, football, basketball, hockey, kabaddi, and badminton.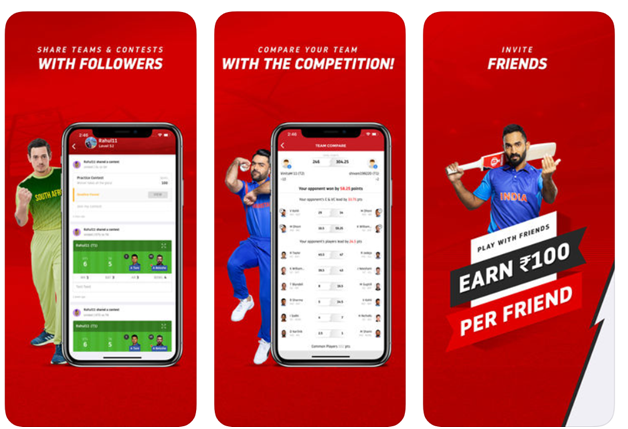 GST in Fantasy Sport
Under the Bombay High Court judges Ranjit More and Bharati Dangre, the court referred to Schedule III of the Central Goods and Services Act, 2017 which states that 'actionable claims, other than lottery, gambling and betting' are excluded from the scope of supply. As per the ruling, 18% GST is applicable for Dream11's format and fantasy sports gaming. "Earlier, on 18th April, 2017, the Punjab and Haryana High Court also ruled that playing online fantasy sports does not amount to gambling as it requires a substantial degree of skill.
As there are no set laws for the industry, to create an industry voice, Harsh Jain, CEO and Co-founder of Dream11, helped set up Indian Federation of Sports Gaming (IFSG) in 2017.  The federation sets up self-regulation standards for the fantasy sports industry in India till the government comes out with any rules and laws.
Also many portals offer daily fantasy sports (or DFS) which are played over shorter periods of time, like a day or a week of a sports' season. These  have an entry fee and charge an organising fee and announce prize pools for the contests. Like, Dream11 charges 15% or more organising/service fee for contests. Fantasy industry standards  in India are regulated by Indian Federation of Sports Gaming, as there are no set government regulations. Playing fantasy sports is considered as a game of skill by the Bombay and Punjab & Haryana High Courts; however, playing fantasy sports is not allowed in Indian states like Assam, Odisha and Telangana.
The future of Fantasy Sports in India
According to news reports, the fantasy sports India market is expected to reach $5 billion in the next two years. By the end of 2019, the industry is expected to have about 100 million users.  Currently Dream11 fantasy sports is one of the biggest players in the market with about 90% of the market share. It's sure that in coming years Indians will have more choice as more Fantasy Sports sites will come up with variety in games.