Play Fantasy Cricket League 2019 at Faboom – The new online site for Indian players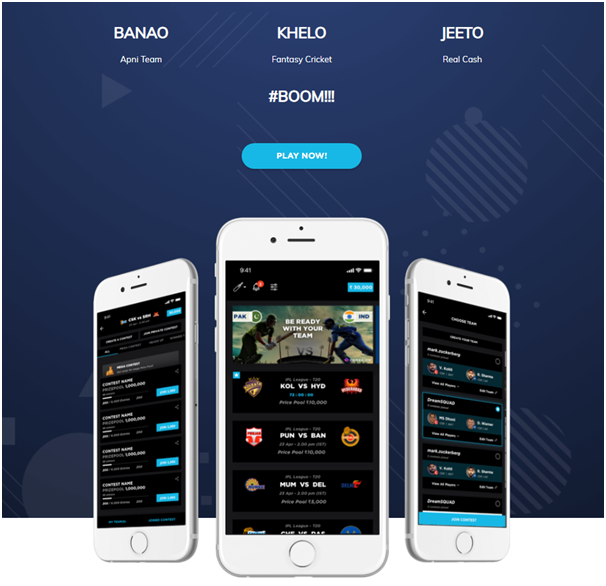 Banao, Khelo, Jeeto
Play with Android app
You should be 18 and over years of age
Get Rs50 free bonus to get started
Grab Rs 100 if you refer a friend
More bonuses from time to time
Recently a new fantasy sports portal has been launched for Indian players by the founders of online poker website 9stacks. Known as Faboom Gaming LLP it brought an innovative model of playing fantasy sports called rank fantasy. The model discards the requirement of choosing a captain and vice-captain while drafting a fantasy league team and instead requires players to rank all 11 players in order of their preference, based on which a multiplier is applied to the points achieved by the players.
According to the website, this rank fantasy model reduces variance due to extreme outcomes since the points generated in the rank fantasy format do not significantly depend on the performance of one or two players, unlike the conventional format that depends to a large extent on the points generated by the designated captain and vice-captain.
How to play Fantasy cricket league 2019 at Faboom?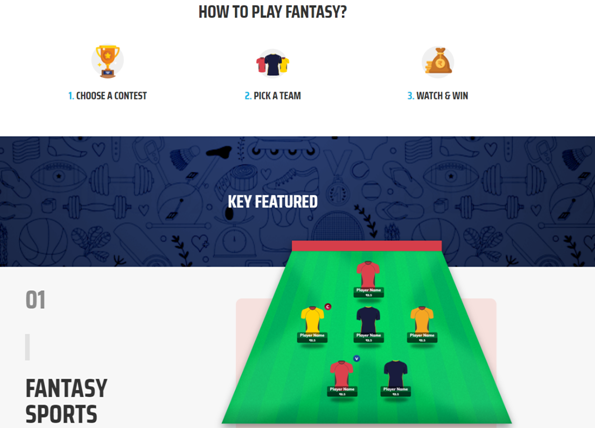 The first step to play Fantasy cricket league 2019 at Faboom is to create your account at the site or register yourself.
Next choose your preferred sport that is Cricket. You can always change to another sport if you want
Once done click on the 'Create Team' button on the upcoming match you want to join and play, note that contests are open 48 to 96 hours before the live match.
Next create your Team of 11 players within an assigned budget using various combinations to fit in your best 11 players.
Now rank your 11 players according to your preference, higher the rank, higher the points multiplier for that player.
Then join free or cash contests. Cash contests let you win cash but may require an entry fee, which can be paid through multiple payment options like Credit Cards, Debit Cards, Net banking, PayTM and PayU Money.
You can create a contest and challenge your friends (cash or free rooms). The moment the live match starts, the team you have selected starts earning points based on actual performances of the players in your selected team. Scores are updated in frequent intervals during the live match.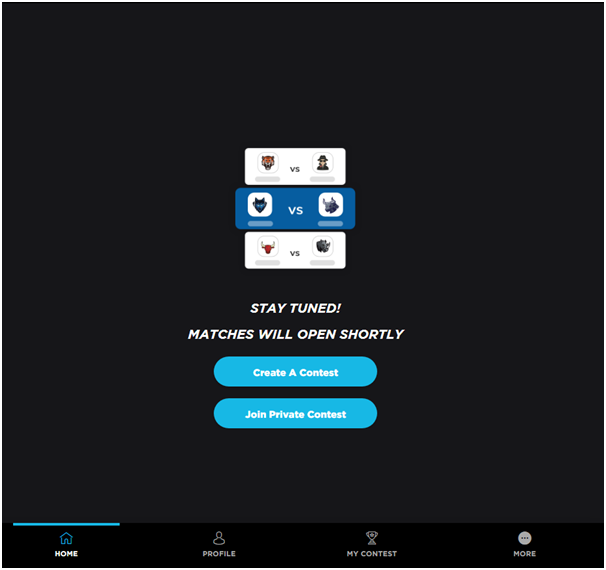 Faboom helps you personalize your options where you can join 'Public Rooms' which are open to all or create a 'Private Room' to challenge your friends for the same contest privately by sending them a Unique Joining Code. Only those who have the joining code can enter your Private Room.
To join a room, click on the 'Lobby' button and select a contest you want to participate in! Once entering the contest, there will be multiple room options to select from!
To create your own room, select the contest that you want to participate in – Click on 'Create Private Room' – Invite your friends by sharing a unique code or URL via email, Whatsapp and multiple Social Media options – Your friends can join this room by clicking on the link sent to them or by simply entering the joining code. Your referral will need to add cash for joining a Private Cash Room, if required. – You are all set to go!
You will receive a link to join a private room on Faboom if invited by your friend. You will need to add cash for joining a Private Cash Room, if required. – If you are a registered user on Faboom and haven't already created a team for the contest, you will need to create your team for the room you're invited to
Final rankings against earned points are listed once the match has ended. To see your team's rank click on the 'LIVE' section under the 'Contest' tab where you can see all the rooms you are playing in and in the same section you can see your rank. These are updated frequently while the match is on-going. Once the match is completed, you can find your contest and rank under the 'Completed' Contest Section.
According to different contests and rooms you have participated in, you will have different pay outs. 
Points to remember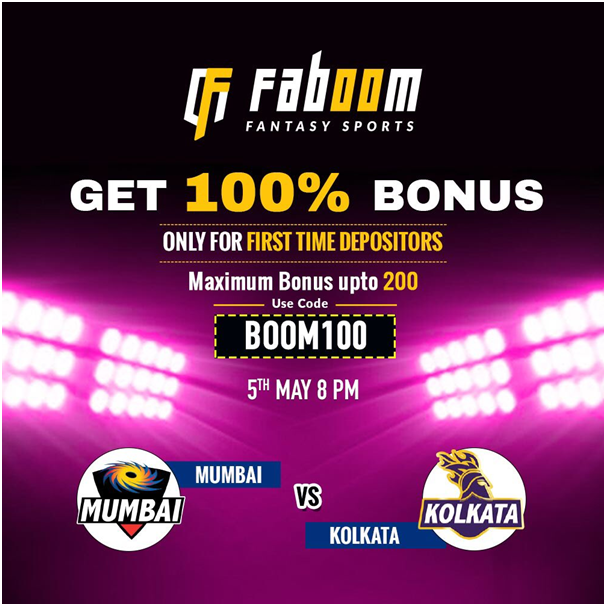 The contest on Faboom starts as soon as the deadline for the match ends. The deadline to final make changes to your team is set 1 hour before the start of the match and  the contest becomes live 48 to 96 hours before the actual match.
Also any player chosen by you who does not feature in the match unfortunately does not get any points.
For the game of cricket you need to choose 11 players to create a team with 3-5 bowlers, 3-5 batsmen, 1-3 All-Rounders and 1 Wicket-Keeper.
For football  you need to choose 11 players to create a team with a minimum of 3-5 Midfielders, 3-5 Defenders, 1-3 Strikers and 1 Goalkeeper.
For badminton – Premier Badminton League  you need to choose 5 players to create a team with a minimum of 1 and maximum of 2 players from the following categories – Men's Singles, Men's Doubles, Women's Singles, Women's Doubles
For badminton – International you need to choose 5 players to create a team with a minimum of 1 and maximum of 2 players from 4 categories which are defined basis International Ranks or performances of each player.
A maximum of 7 players from one team can be chosen with the other players coming from the other team (for cricket and football) and a maximum of 3 in case of Badminton, Boxing & Tennis.
You can only create and edit your team before the deadline, which is set at 1 hour prior to the start of the match.
In case of multiplier the points gained by a player in your team gets multiplied by the multiplier assigned to them. The multiplier assigned will between 1X and 2X (in increments of 0.1) based on the ranks you assign to the player, higher the rank higher the multiplier. Chose the order of team wisely.
The squads for matches featured on Faboom keep getting updated till the deadline for that match as per the alerts received from our data providers. Keep checking for such updates till the deadline for the respective matches.
Your points are dependent on the basis of your team's performance in the live match. So pick your best team combination to have a chance at winning!  Points are usually updated within minutes of the live event happening. The final points which includes your team's total are calculated once the match has finished. The winners and the winnings are declared and distributed after our team has verified the points.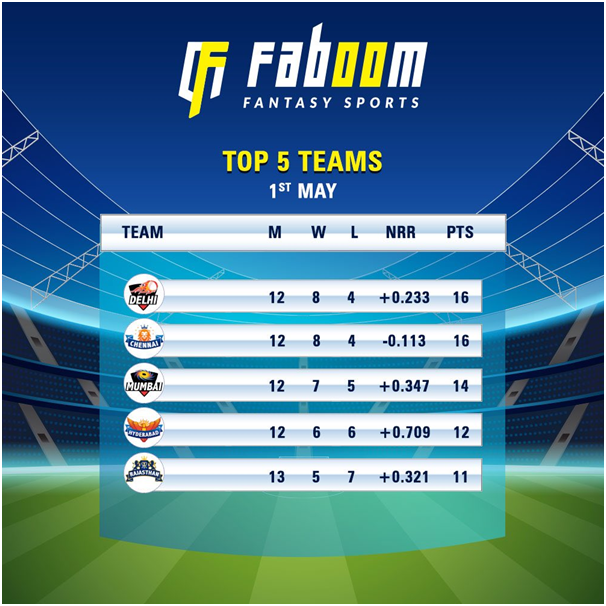 The position of the player will be as given by the Data Provider or pre-decided in the roster while you are creating Teams. Points will be calculated per the position defined in the contest roster. Like if a player is termed as a batsman, bowler, all-rounder or wicket keeper (cricket) and forward, mid fielder, defender or goalkeeper (football), that player will be allocated the same position in Faboom.  No Points are offered to the Man of the Match!  However in case of the Premier Badminton League, you get double the points if your chosen player plays a Trump Match per the rules defined by the League. When there is a tie between 2 or more users, the prize money is equally divided between the users.
The founding team of Faboom are Sudhir Kamath, Pratik Kumar, Abhinav Nigam, and Rishab Mathur. This is the same team that launched 9Stacks in 2017 which is an online poker startup. 9stacks, which raised a $4 million in a Series A funding round last year, joins a host of other online poker and rummy brands including PokerBaazi, Spartan Poker, Adda52, Ace2Three and RummyCircle in foraying into the increasingly competitive and cluttered fantasy sports market.
For any help and support while playing the game you can contact Faboom staff at care@faboom.com