Pride casinos in Goa now offer Poker Baazi live room for punters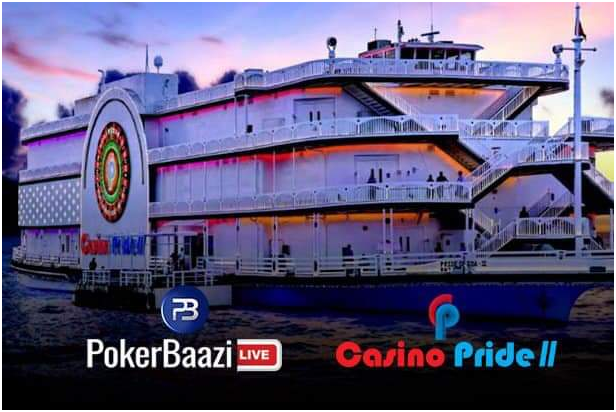 Lately Poker Baazi announced that they will be offering live poker room at Pride Casinos in Goa. Poker Baazi in a deal with the Pride group of casinos will have this new card room at level 2 of the new casino pride 2 offshore casino vessel in Goa. Baazi has tied up with Madhav Gupta, who operates online poker website Baadshah Gaming and has been associated with Pride 1 casino's poker room for a long time.
Vision created into reality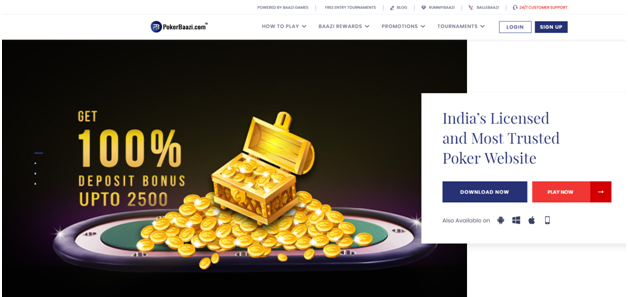 PokerBaazi.com CEO Mr Navkiran Singh who always been an ardent fan of the game and has played a vital role in the growth of poker in India. Through PokerBaazi.com, he has managed to reach out to poker enthusiasts across the nation and create a safe and comfortable platform for them to learn and enjoy the sport. According to him he wants to bring the same levels of excitement for players to enjoy the game in the live circuit, as they have been doing online. Also they have Maddy aka 'Goa ka Daddy' on board which only makes this all the more exciting and fun! He added that they are thrilled to be launching the PokerBaazi LIVE room aboard the new Pride 2 ship, which is truly a spectacular venue.
According to Mr Madhav Gupta, who has been associated with the Pride Group in the past said he was very excited to announce what he feels will be the next catalyst for Indian Poker. The pride poker room has been a pet project of his  for the last decade and he believes that with the combination of India's premier poker site and the years of great service live they can extend the goalpost of what will be offered to players.
The two friends have been part of the poker boom in India right from the get go. Through the PokerBaazi Live poker room, their vision is to build an ideal live platform to further grow the booming mind-sport so that it gets the recognition it deserves.
PokerBaazi Live room will feature a set-up of sleek cash tables with high-octane action running through the year. With top notch technology incorporated into the design of this new poker room, it will play host to some of the biggest cash games and International tournaments in the domestic circuit.
About Pride Group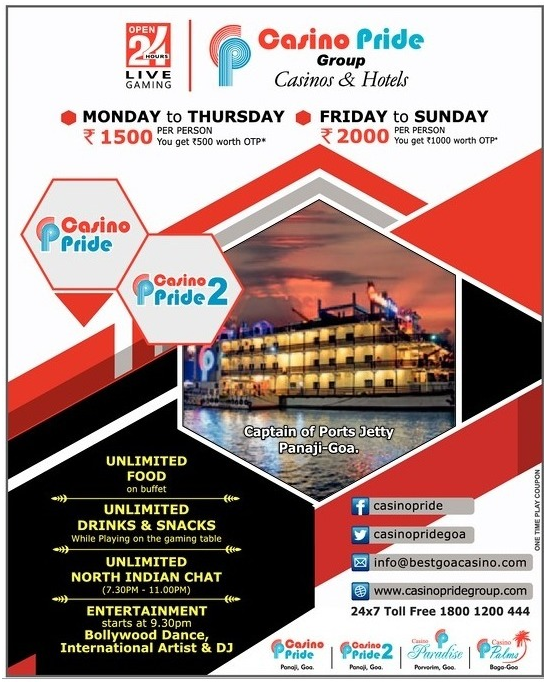 The Pride Group began operations in 2007 with Hotel Neo Majestic, and has gradually grown to build a strong unit of Five-Star hotels (owns one & operates another) and four Casinos in Goa. Of the four casinos owned by the Pride Group in Goa, Casino Pride offers live gaming tables and is located offshore in two vessels namely Pride 1 and Pride 2. Casino Paradise and Casino Palms are onshore Casinos and offer electronic games. The Pride Group also owns a casino in Nepal at the Grand Hyatt in Kathmandu. Over the years, the Pride group has been recognised for their warm hospitality and great attention to detail.
About Poker Baazi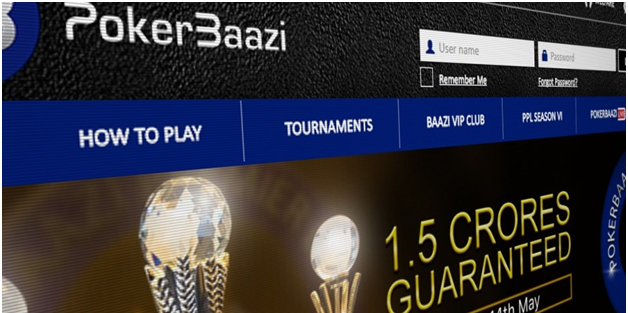 Poker Baazi is an Indian online poker room that offers their users a chance to play poker professionally. PokerBaazi was founded in 2014 as an online poker start-up Company. It has five co-founders- Navkiran Singh, Puneet Singh, Anirudh Chaudhry, Avneet Rana, and Varun Ganjoo.
In January 2018, PokerBaazi acquired a majority stake in the fantasy sports website BalleBaazi.com for an undisclosed amount. In March 2018, PokerBaazi joined the Match Indian Poker League owned by the celebrity couple, Raj Kundra & Shilpa Shetty Kundra. It became the official title sponsor of Haryana Hawks.
In October 2017, PokerBaazi first conducted the biggest online tournament in India- The MoneyMaker- which had a prize pool in excess of Rs 1.21 Crore. It was a success and the company has rolled out six MoneyMakers since then. PokerBaazi also runs PokerBaazi Premier League (PPL) four times a year. PPL is the biggest online poker series in India In April 2019, PokerBaazi launched a series of Free Entry Tournaments to target players who have either just started playing poker or are planning to give the game a shot.