New Real Cash Games now Available to Play at WinZO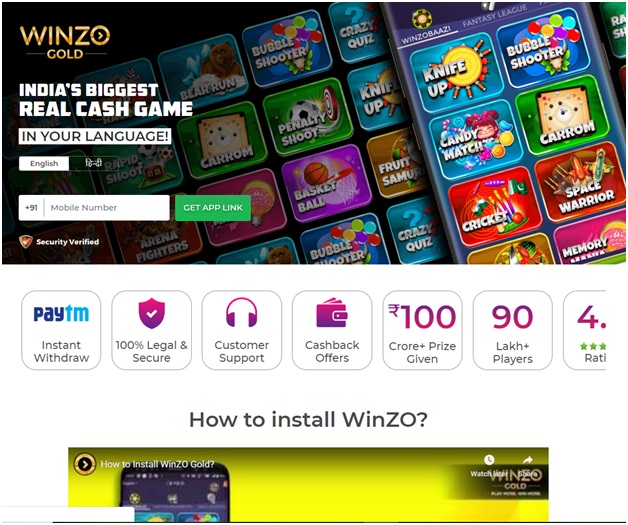 WinZO is an Indian real money gaming platform that is now offering new games to enjoy even with your mobile. These new games are arcade themed games like metro surfer, stupid birds, car racing, space hunter, bear run, howzzat, fly balloon and rummy on its platform, taking the total number of games available on the app to over 40. The company also launched a special feature; WinZO Social- an initiative that helps connect nearby players, top players by their performance and creating gaming challenges amongst random players.
How to play games at WinZO?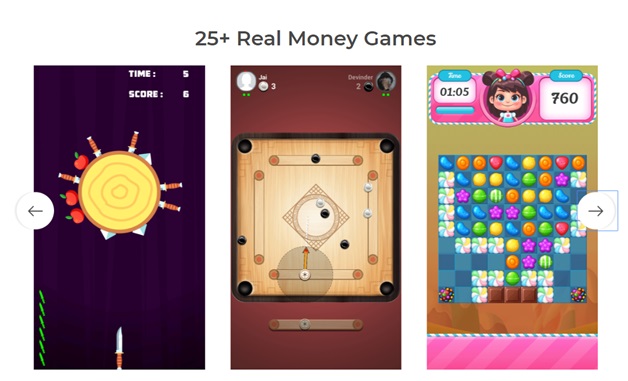 WinZo is available only on Android mobile. You can download WinZO Gold App by clicking here, Download Now. Make sure to allow installation from unknown sources and turn on Developers' Option in your android device.
WinZO is available on Android 6.0 platform or higher. If your device has an active android version below 6.0, then you would not be able to install WinZO app.
After you download the App, you get two options for verification; Verify number with Truecaller and Verify Number with OTP.
You can select Verify number with Truecaller option if you have an account on Truecaller.
You can select Verify number with OTP option if you have do not have an account on Truecaller. If you select this option, WinZO asks for some permissions. Allow those permissions and enter your phone number. You will get a six-digit OTP. Enter the OTP and your account gets verified. Click on Resend OTP in case you don't receive the OTP on your phone.
Once you install and launch the WinZO Gold app for the first time, it asks for your preferred language. WinZO supports 10+ languages to date.
In case you select the wrong language during first-time selection or if you wish to change your preferred language later, you can go to the home tab and select your preferred language from the language option on the top left section of the Home tab.
To play these games the funding of INR real cash is quite easy. You can make a deposit with PAYTM; UPI and bank transfers. As per Government regulations, in order to add or withdraw money from any available wallet on the WinZO platform such as PayTM, your account should have a completed KYC with the wallet service provider. Without a KYC, you would not be able to perform any transaction from the wallet on WinZO.
About WinZO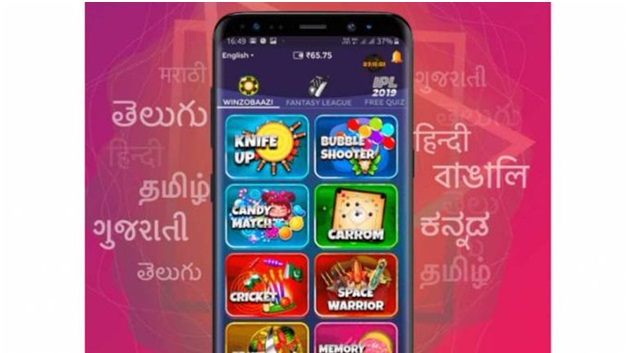 Founded as a trivia quiz app two years ago by Zo Rooms and Zostel co-founder Paavan Nanda and Saumya Singh Rathore two years ago, the company recently received $5 million in a Series A funding round led-by venture capital fund Kalaari Capital (which has also funded fantasy sports website Dream11) and Hike Messenger.
The company has set an ambitious target of reaching the 100 million registered users mark in the near future. Winzo Games claims that their app has seen over 10 million installations till date and an average user makes 20-25 micro transactions per month on the platform. The app is currently available in over 10 Indian languages and the company plans to introduce 6 more languages this year.
WinZO Social also has its indigenous chat with audio video capability. The company noted that this AI enabled initiative will help WinZO to curate personalized gaming experience for each user.
WinZO's social multi-player skill gaming platform clocked 50 million gaming minutes every day and has been able to successfully monetize this engagement. The company is growing 50% month on month. On one hand, large OTTs platforms are struggling to monetize in India, but WinZO is facilitating the first-ever M&E transactions from the T2/T3 audiences.
Think Gaming !! Think WinZO !!

Now play your favorite games in your own languages
WinZO, offers games in English, Hindi, Bangla, Tamil, Telugu, Kannada, Gujarati, Marathi, Punjabi, and Bhojpuri #Gamers #trulyvernacular #BharatkaapnaApphttps://t.co/fOi4XZY173
Register now ?

— WinZO Games (@WinzoGames) September 4, 2019