How to play Jhandi Munda in India?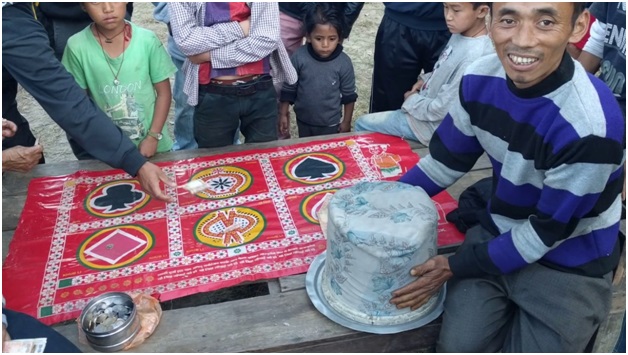 There are so many traditional games that one can find in various Indian states. One such game is called  Jhandi Munda which belongs to the Indian state of Arunachal Pradesh, where it is actually a legal form of gambling.
Jhandi Munda is played with six, six-sided dice. There are six different symbols on each of the sides of the dice. These are a heart, a spade, a diamond, a club, a face and a flag. Players bet on which symbol will appear face up the most often. The dice are then rolled and the symbol that appears most often wins.
Jhandi Munda is also popularly known as "Langur Burja" in Nepal, Bhutan and "Crown and Anchor" in many other parts of the world.
Jhandi Munda online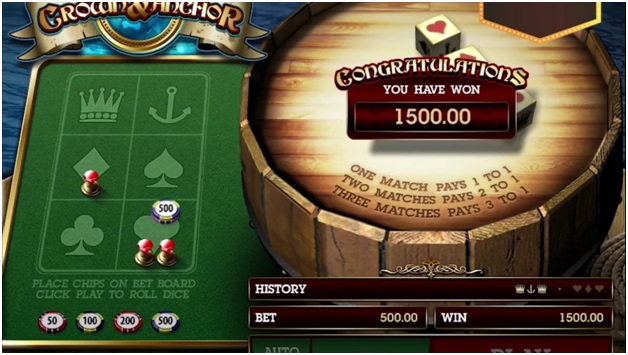 Jhandi Munda games are also available at few Indian friendly online casinos. You can play this game instantly without any download You can choose my bets, view account history i.e. the last few bets you placed, increase or decrease the bet amounts in every game round, and thus you are always in control. You can even play at multiple tables at once. You can also have the auto play choose the lucky numbers for you by using the "auto pick" functionality. If you want to just practice or play for fun, you can choose the demo mode with no compulsion to play for real rupees.
Rules to play Jhandi Munda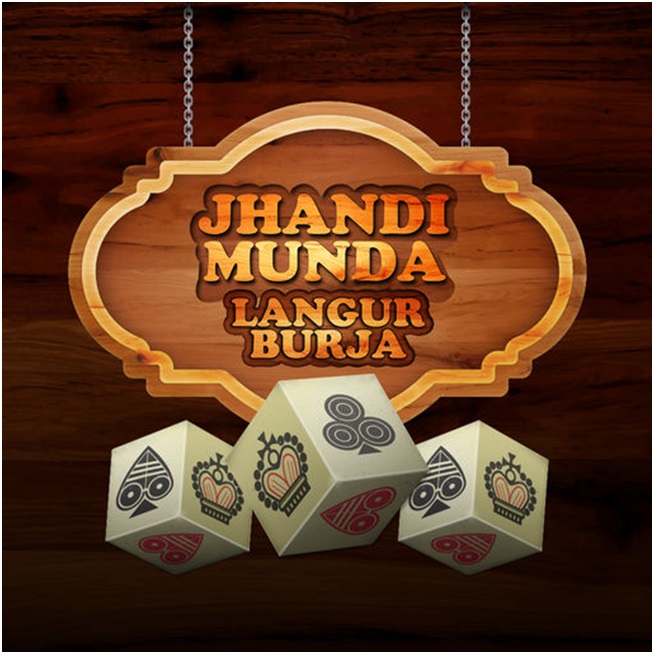 Jhandi Munda is a very simple game of dice.  The aim of the game is to bet on which of the symbol will come face up most in a particular roll of all the six dices in a game round. You can bet with real money or just play for fun in demo mode to initially practice.
You get paid according to the rules of the game and its pay-table is as follows:
With 1 Jhandi, you get the bet money back + x1 times of bet
With 2 Jhandi, you get the bet money back + x2 times of bet
With 3 Jhandi, you get the bet money back + x3 times of bet
With 4 Jhandi, you get the bet money back + x4 times of bet
With 5 Jhandi, you get the bet money back + x5 times of bet
With 6 Jhandi, you get the bet money back + x6 times of bet
Like if you bet 1 on the symbol "Heart" to come face up, and say four hearts come face up out of the six dices rolled, you get paid = initial bet money + 4x times of your bet money = total five times of your bet money. In this case, if you bet INR 100, you will get paid INR 500 in just one single roll of the dice.
Even though Jhandi Munda is traditionally a game of chance you can improve the winning potential by observing which of the symbols are hot symbols. Or which symbols come often and which of the symbols don't come often.
The return to player is 97.14% in Jhandi Munda and is offered in several different variants. In some cases, your earning potential varies with the number of Jhandies i.e. the more symbols you get face-up, you earn more. In some other variants, you get a fixed return of x3.4 times for getting 1 or more up to 6 symbols face up.
Where to play Jhandi Munda online?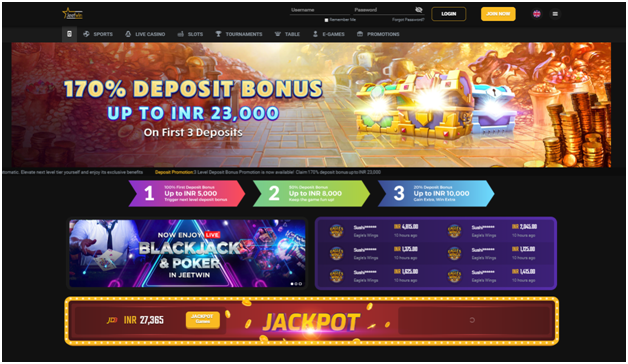 You can play Jhandi Munda at various Indian friendly casinos like Jeetwin casino and various offshore online casinos. If you don't find this game with the same name, you can search for "Crown and Anchor" to find the game at an online casino. Remember all the online casinos are legit to play and are licensed casinos offering fair and responsible gaming.