Global Poker League India season one to be held from May 1st 2018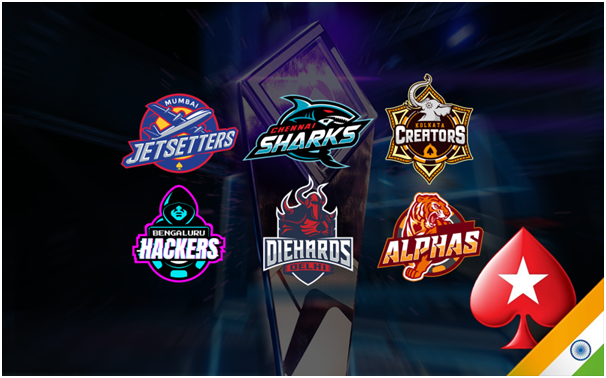 Global Poker League has announced lately that GPL India season one will be held from May- August 2018 on their partner Sachiko Gaming's PokerStars India website.
Eight months after a grand announcement to launch an Indian poker league, Mediarex Sports & Entertainment's Global Poker League (GPL) has finally announced the tentative schedule of GPL India season one's  online qualifiers. In December 2017, Mediarex confirmed a multi-year strategic partnership with Kwan Entertainment, to bring the Global Player League to India, in a move that would give poker enthusiasts an avenue to experience – and potentially participate in – the GPL's innovative take on the modern sports/esports league concept.
The selected players will play in GPL India's six city-based teams will compete over a four week period, with the top four scoring teams moving on to the GPL India finals to play for the title and winning five Platinum Passes – each valued at roughly Rs. 20 lakhs – to the PokerStars Championship in the Bahamas in January 2019, which has a prize pool of  around Rs. 65 crores.
Each of the six GPL teams will consist of 5 players, of which 2 will be selected through online qualifiers and the remaining 3 will be chosen by the team management, and will be led by a team manager. The six city based teams announced by GPL are Chennai Sharks (Manager- Vikram Kumar); Delhi Diehards (Manager- Muskan Sethi); Ahmedabad Alphas (Manager- Abhishek Rathod); Mumbai Jetsetters (Manager- Kavin Shah); Kolkata Creators (Manager- Aditya Agarwal) and Bengaluru Hackers (Manager- Vidwath Shetty).
GPL's four week season will see the teams competing against one another in 6-Max and Heads-Up No Limit Hold'em Poker variants online and live in GPL's India Studio to decide weekly winners. The finals will be held in November 2018 in a two-day event and will be streamed online.
Commenting on the announcement of GPL India launch, Malta-based GPL CEO Alexandre 'Alex' Dreyfus said, "We are excited to have partnered with the largest poker brand in the world to bring our unique and leading league format in India. We hope to offer a unique experience to the poker communities and help building creative content promoting this skill game and sport.
With our motto 'Compete Globally, Play Locally', GPL India and the six cities we selected for this first season will definitely spice up the ecosystem. We took our time to understand the competitive landscape. This is not a sprint, but a marathon, and working with PokerStars in India guarantees us a long term vision."
Free online qualification for the 1st season of GPL India will be open from May through to the end of August directly on PokerStars India, where enthusiasts can compete in the 'mind sport' for the chance to join one of GPL India's 6 first-year teams.
GPL India's regular season will begin right after the draftees are announced, with all 6 teams competing against one another in the 6-Max and Heads-Up No-Limit Hold'em Poker variants online and live in GPL's India Studio to decide weekly winners, based on their skills. The GPL India Finals are set to happen in November – a live-streamed, 2day finale for the game of skill that will see the leagues top 4 scoring teams compete to decide who will be GPL India's first National Champions.
While we are readying for launch, we have some very exciting news to share – @muskaansethi joins as PokerStars India's first female Team Pro! pic.twitter.com/VpRZW557rU

— PokerStars India (@PokerStarsIN) April 16, 2018
About GPL
The Global Player League is a competitive gaming, poker and esports league with 30 teams all over the world. The GPL began life as the Global Poker League, promoting poker as a skilled game and sport. In 2017, it was transformed into the Global Player League, with a new focus on sportifying a multitude of new and emerging titles within the competitive gaming ecosystem today. The Global Player League is a trading name of Mediarex Group, a global sports and entertainment organisation, founded in Malta in 2012. Global Poker Index, Global Poker League, Global Player League, 'We Sportify Poker', and 'The Cube', are registered trademarks of Mediarex Group in the U.S. and other territories.