Where to play high limits roulette in India?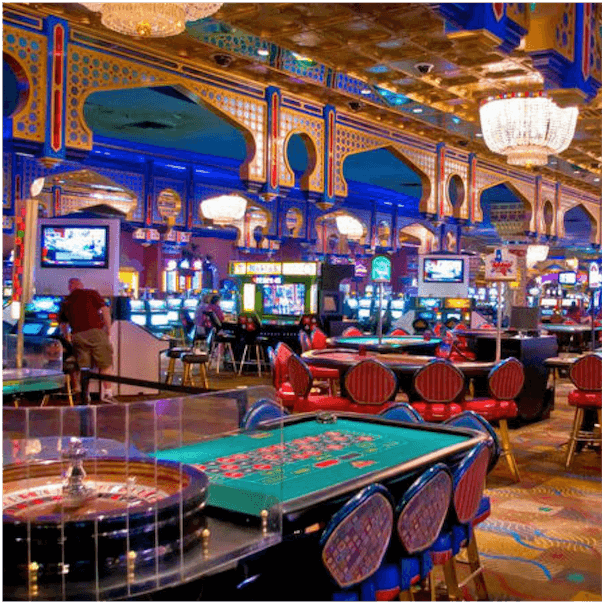 Roulette is interesting game to enjoy and Indians have the privilege to enjoy this fantastic game at real casinos based in India. Be it a high roller or a new player this game with spinning wheel is attractive. Be it American roulette or French Roulette though French one is most preferred by these players. It is true that the game has a house edge which is unfavourable towards players and the other games but roulette is a classic game that offers a luxurious atmosphere like no other; hence, this can be very attractive to players even though the 1.35% favourability towards the house is pretty high as well as risky. Often players of high rollers crowd at the Roulette wheel for some spin and wins of a life time.
Here are few of the real casinos in India where you can enjoy this game.
1. Deltin Royale
Location:  Noah's Ark, RND Jetty, D Bandodkar Road, Panjim
Open 24 hours a day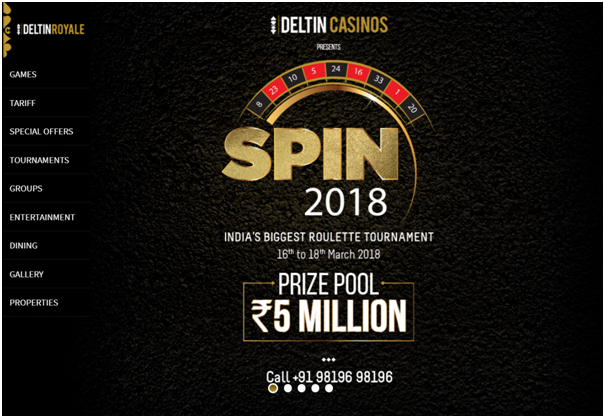 Deltin Royale casino is located in Panjim Goa and spreads across 40,000sq.ft of luxury gaming on three levels with 850 gaming positions. This casino holds live roulette tournaments as well as provide the game of Roulette with high limit tables to enjoy. India's biggest Roulette tournament offers a great jackpot of 5 million of Indian Rupees to win.  American Roulette is popular here and this game begins with the dealer spinning the ball while you must guess the segment that the ball will end up in. You can place your bets until the ball slows down & the dealer announces "no more bets". The winning number and color is the slot is where the ball eventually falls into.
There are game and stay packages to visit the casino. At Rs 19999 you can enjoy 2 night stay with 2000 play chips to enjoy games, Rs 20000 for 1 night stay and 20000 chips to play and for Rs 50000 you can get 2 night stay with 50000 play chips to enjoy the games at the casino.
2. Casino Mahajong
Location: Mayfair Spa Resort and Casino Upper Samdur Ranipool- 737135
Open 24 hours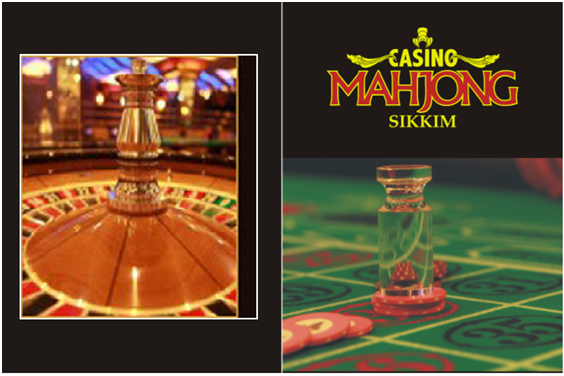 Casino Mahajong is casino based in Sikkim and offers you the high limit game of Roulette to enjoy. In this game players may choose to place bets on a single number or a range of numbers, the colours red or black or on even or odd numbers. There are 37 numbers in total. The Dealer spins the ball on the wheel. The number on which the ball lands, wins. Spread across an area of 7000 sq ft this casino offers 15 live gaming tables, a poker room and 7 game tables including highlimit Roulette.
3. Casino Pride
Location: River Mandovi, Captain Of Ports Jetty, Panaji, Goa 403001
Open 24 hours

Casino Pride also offers America Roulette to enjoy. Bets are placed using colour chips. Each table has a selection of different colour wheel chips. Each player is given a different colour to identify one player's bet from another. These colour chips can only be played at the table from which they are issued.
The game commences when the Dealer spins the ball. The player should at this time place their bets, although they may place their bets prior to the Dealer spinning. As the ball slows down, the Dealer shall announce "No More Bets". Once this announcement has been made, no further bets will be accepted.
The number and colour of the slot the ball falls into shall be the winning number and will be announced by the Dealer, marked with a "Dolly" and all bets shall be paid or removed accordingly. You can stake from Rs 1000- Rs2000/
4. Deltin Caravela
Location: Fisheries Jetty, Fisheries Department Building, (opposite Mandovi Hotel), D. Bandodkar Marg, Panjim.
Open 24 hours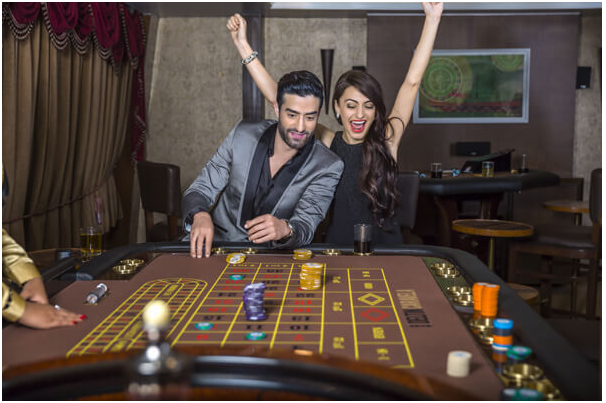 The newly refurbished Caravela was relaunched in 2016 as India's first  floatel casino, combining gaming with luxurious accommodations. There are eight sprawling guest suites, including an extravagant two-level Mansion Suite with its own private gaming tables. The suites are decorated in rich shades of amber, mahogany and gold. The boat's casino has 17 gaming tables. Other facilities include a spa, on-deck Jacuzzi, and fine dining restaurant and bar located on the sundeck.
There are 10,000 rupee and 20,000 rupee packages including playing chips, and unlimited drinks and snacks. Entry fees are much higher than the regular floating casinos, so it's best to stay in a suite to access the gaming rooms.
You can enjoy high limit American Roulette tables here alongwith many other games like Blackjack, Baccarat, Poker, Casino War, Pontoon, American Roulette, Mini Flush, Indian Flush, Rummy, Paplu.
5. Deltin Jaqk
Location:  Fisheries Jetty, Panjim
Open 24 hours a day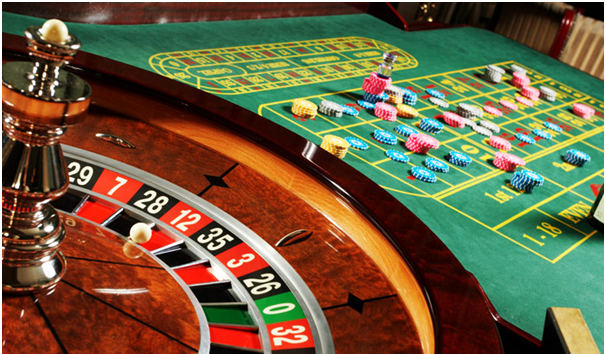 Deltin Jaqk – anchored in Goa's serene River Mandovi – is one of the foremost Casinos in India. With over 350 gaming positions, a multi cuisine restaurant, an Aqua Bar & upbeat entertainment this offshore Indian Casino promises to provide you an unforgettable experience. You can enjoy American Roulette here from Monday to Thursday with Rs2500 and get one time play coupon worth 2000 rupees. On Friday to Sunday  you are offered at 3000 rupees one time Play Coupon worth 2,000 rupees where you enjoy high limit roulette and other games like Baccarat, Blackjack, Texas Hold'em Poker, 3 Card Poker, 5 Card Poker, Mini Flush, Casino War, Pontoon, Money Wheel.
6. Casino Carnival
Location:  Miramar, Panjim
Open- 24 hours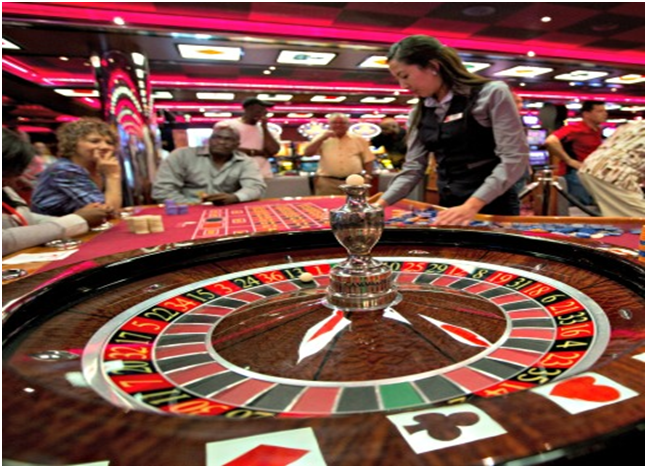 Casino Carnival, at the recently revamped Marriott Resort and Spa in Panjim and is also a decent onshore casino. It was established in 2001 and is housed in a huge dedicated room in the hotel. There are slot machines, as well as electronic gaming tables for Baccarat, American Roulette and Blackjack. You can start playing roulette with INR1000 or get 500 INR chips to play the high limit table.
7. Chances Casino and Resort
Location: 184/189, Machado's Cove, Dona Paula.
Open -11 am to 4 am

Chances Casino and Resort is a boutique luxury hotel with 53 rooms, situated in the scenic Vainguinim Valley not far from Panjim. This casino offers American Roulette high limit table to enjoy at INR1000. You can also enjoy other games like slot machines, Mini Baccarat, Blackjack and others games. This casino is located at south Goa location so is a peaceful casino.
Besides these real casinos you can enjoy free Roulette wheel to spin at some of the Indian museums just for fun. If you wish to play high limit Roulette game online then there are many online casinos that offer this game to be played with INR.