5 Best Horse Race Betting Sites in India to Place Your Bets in INR Online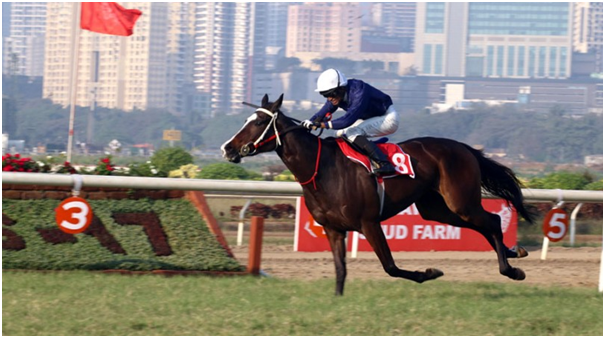 Horse race betting is now new in India as since time immemorial Indians have been betting on horse races in Kolkatta's famous Derby race and other races in Mumbai and Chennai. Also horse race betting is legal in India as in 1996, the Indian Supreme Court ruled that wagering on horse races is a game of skill, not just luck, and as such does not constitute an illegal form of "gambling" under the 1888 Police Act nor the 1930 Gaming Act.
As of now there are six Turf Authorities of India that organise horse racing events at nine racecourses located around the country, complete with their own pari-mutuel wagering stations and trackside bookmakers. There are also several off-course and inter-track betting centres in most states that offer live televised coverage of the contests and accept bets over the counter.
Online Horse Race Betting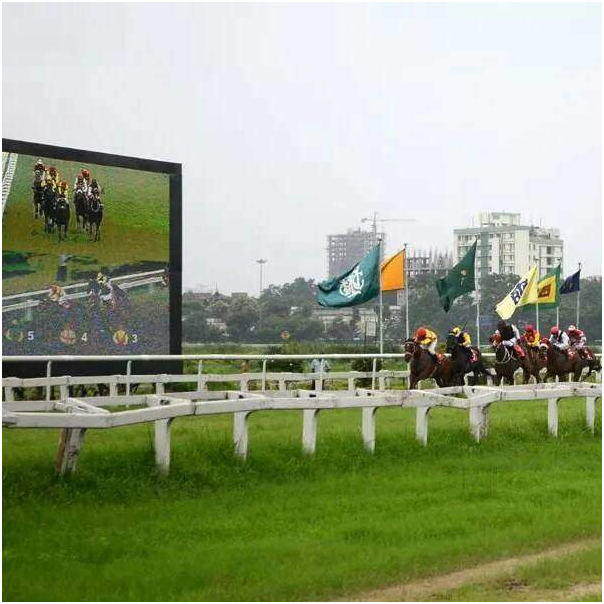 Currently there are many online Indian as well as offshore sites that offer online horse race betting.
The Turf Authorities zealously guard their hard-won right to offer pari-mutuel betting at their race courses and off-course centres. They tolerate the sports betting online sites and therefore do not prohibit online betting. As said above there are no laws prohibiting individuals from placing horse racing bets with online betting sites based abroad. From Hyderabad to America's Kentucky Derby to England's St. Leger Stakes and even the Japan Cup, there are literally thousands of opportunities for Indian residents to bet on their favourite sport via the web.
Whether bets are placed on the Tote or with a bookmaker, trackside or off-course, the types of wagers accepted for Indian horse racing are more or less standardised. The most common types of bets that can be made on horse races are as follows:
Win – A wager made on a specific selection to be the Winner of a particular race; a dividend is paid only if the horse finishes first. The minimum bet unit on the Tote is Rs 10.
Place – This wager requires the selection to finish among the first, second or third placed horses in a single race when there are 8-11 runners. If there are fewer runners, it pays only for finishing first or second. If there are more runners, a successful fourth placed horse will also pay a dividend.
Shp – Also known as "Second Horse Pool," this bet nominates a specific horse to come in 2nd (runner-up) in a particular race. The wager loses if the horse wins the race or else comes in third or worse.
Forecast – Two selections are bet in combination to be the first and second placed finishers in a single race in the order selected.
Quinella – Two selections are bet in combination to be the first and second placed finishers in a single race in either order.
Jodi – Newly introduced and not yet widely available, this wager is a Win bet on a combination of two horses in a single race. If either of the two designated horses is successful, a dividend is paid. The minimum bet unit on the Tote is Rs 10. The winning amount will be printed on the ticket.
Bar Bet – This new form of wager, initially introduced by RWITC Kolkatta, is a bet that any horse other than the designated favourite will win. In other words, it is a bet on the favourite to lose. As long as any other horse wins the race, a dividend is paid.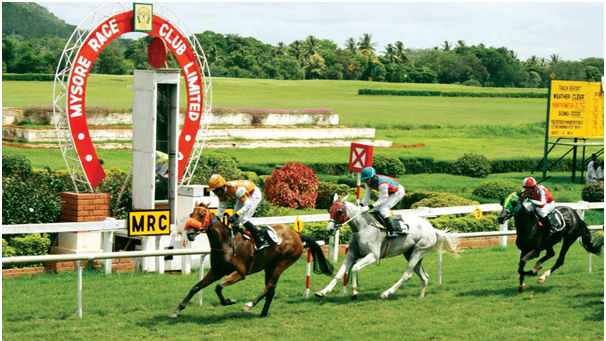 Tanala – Three selections are bet in combination to be the first, second and third placed finishers in a single race in the order selected. If the winner is correctly identified, but the second and third choices reverse their places, a consolation dividend is awarded.
Treble – This wager requires selecting all of the Winners of three different races. There is no consolation dividend awarded if only one or two selections are correct.
Jackpot – This wager requires selecting all of the Winners of five different races. There is a consolation dividend if the first four winners are correctly identified but the selection for the last leg fails.
Super Jackpot – This wager requires selecting all of the Winners of six different races. There is a consolation dividend if the first five winners are correctly identified but the selection for the last leg fails.
Kenchi – This wager requires selecting the Winners in a minimum of three or a maximum of five races. If at least two of the horses win, a dividend is paid.
Accumulator – This is a multi-race bet. Selections are made on one horse in each of 2-6 different races to Win or Place. If the first selection is successful, the winnings roll over automatically to the next selection. As long as selections are successful, the rollovers continue until all selections pay out but if even one selection is incorrect, the entire wager loses.
5 best horse race betting sites in India to place your bets in INR online
1. Betway
Betway is a well known sports betting online site and widely used by thousands of sports enthusiasts all over the globe offering great bonuses. Recently this international famed sports betting company opened its doors for Indian players too where one can bet on various sports in their own currency that is Indian Rupees on your mobile or PCs.
Launched in 2006 Betway is now a brand managed by Betway Limited and is a Maltese registered company licensed and regulated in Great Britain by the Gambling Commission.
At Betway you can find the most possible, and best possible, betting options for you to bet your way, on horse races or on live or in-play, on any of the world's top sporting action. Also the site has incorporated some of the most thrilling casino games on the planet, placing immense jackpots and untold thrills right at your fingertips, even added high-stakes Poker into the mix, for those who like to test themselves against the best.
Click here to visit Betway now
2. Racebets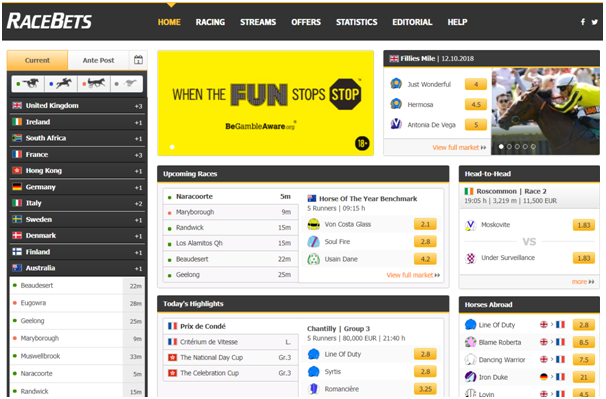 RaceBets is a world-leading horse racing bookmaker founded in 2005, giving you the best and most-comprehensive horse betting experience that can be found online. This online bookies offer markets for horse racing in 40 different countries which means you can bet on over 250,000 different races, each year.
They also have a vast ante-post section and stream hundreds of races per day through their exclusive video-player.
You can choose from a wide-range of season-long special-bets, head-to-head markets, accumulators and exotic wagers. You can even take on the RaceBets pros, in their ground-breaking Bash The Bookie competition!
This is a legit site to place bets on horse races as it is regulated by the Malta Gaming Authority. As an Indian player you can make a deposit in your own currency that is INR.
There are two easy ways with which you can make deposit with RaceBets. One is by using Neteller and the other is by using Entropay. Open you account on any of these two e wallet sites and fund your money to place a bet in real time. Don't forget to grab awesome bonus offers when placing bets on any game of your choice.
3. Bet365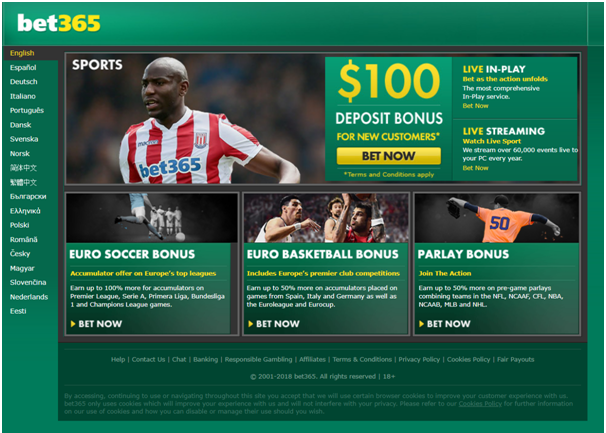 Bet365 is well known online site providing excellent horse races to the players worldwide including Indian players. Also do Sports Betting, Financials, play at Casino, enjoy Poker, Games, Vegas and Bingo. The casino provides players with a huge range of betting opportunities with all sports covered including Football, Tennis, Cricket and Basketball. This casino is licensed and regulated in Gibraltar, and sporting a high payout percentage audited by TST, Indian players will enjoy safe and fair gambling at this Playtech casino, not to mention rewarding Bet 365 casino bonus offers.
This online casino has been operating since 2001 and is known to be one of the most successful gambling sites in the industry. With hundreds of games from top rated provides, you will have access to the most realistic titles with verified payouts.
4. Bodog
Bodog India has ceased business operations. Bodog has its exclusive Indian site which is part of Bodog, a leader in providing world-class sportsbook, poker rooms, casino and racebook games including horse races. Bodog has been providing online players with unparalleled gaming experience since 1994. Bodog is registered, licensed and operates under the interactive gaming license issued by Curacao eGaming to Archer Media BV.
This site offer lucrative bonus of over Rs.2,00,000 in deposit bonuses, cash in on their solid promotions and offers to place bets on horse races.
You can deposit money on Bodog online site in your own INR using the payment options available on the site, namely Astropay, Bitcoin, Ecobanq & International Credit/Debit Cards.
5. Spin Sports
Spin online casino is number one online casino for Indian players that also offer sports betting and horse racing. At Spin Palace Sports you'll be able to place all kinds of bets on horse races, whether online or on your mobile device. You can start with as simple Win and Place bets, where you simply bet on whether a horse will win, or place in the top three or in some cases, the top four. Plenty of wagers are based on these placings, so they're a great foundation to start from.
Depositing at Spin Sports by Indian players is also easy with real INR with credit card, e wallets or net banking.
Besides these five best horse race betting sites that accept Indians to place bets in INR, there are many others like the upcoming new sites Turfbets and others.
Not only can you wager on international horse races held in the UK, Ireland, US, and elsewhere, at these sites but you can also bet on horse races at Mumbai, Hyderbad, Calkutta, Delhi and more. Remember that the Indian tracks will only show if there is a race scheduled for that particular date.