Which Best Sports Games Can I Play On My Mobile With EWar App?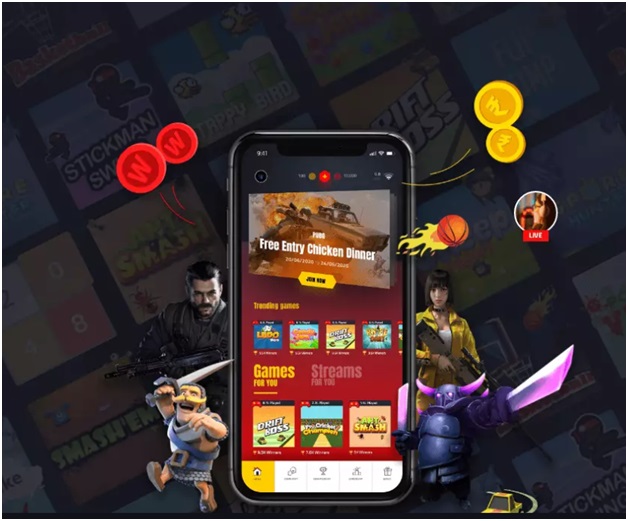 EWar is a real-money gaming platform in India where you play your favorite games and win real money. EWar is a Bengaluru-based gaming platform  Lately EWar Games has launched skill-based Fantasy Cricket on its app. The platform provides opportunities for all the players to participate in a variety of contests or leagues to win huge cash prizes.
You can play against real players 1vs1 or Tournaments and get a chance to win exciting prizes. Here you can get to play hardcore/hypercasual games, watch streaming, chat option for your friends too. Ewar is 100% legal, safe and secure. The money transaction inside the app is secured by a encrypted payment gateway. You can choose cash battles in any game of your choice & upon winning, the amount will be credited to your EWar winning cash wallet which can be withdrawn immediately.
Which Best Sports Games Can I Play On My Mobile With EWar App?
At the time of writing Ewar had 1.5 million players and offers their games in eight regional languages. Also there were 25 games to play and win at this fantastic gaming site.
If you are interested in sports games then EWar offers five such games for Indian players.
Pro Cricket
Basketball
Highway Racer
Knock Out Cricket
Fantasy Cricket
1. Pro Cricket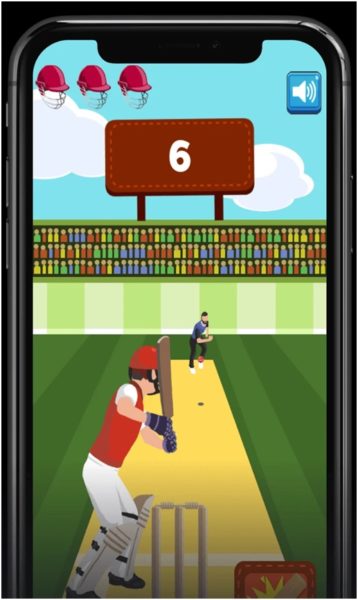 Pro Cricket Chamption is the new hypercasual cricket series game. Time your swings to ensure a perfect hit. All you need is to launch the game and tap on red button on bottom right to hit the ball. As said above timing is the key for scoring more runs in this game. You need to keep eye on ball as you might get surpise sometimes. You have 3 wickets, score more to win.
2. Basketball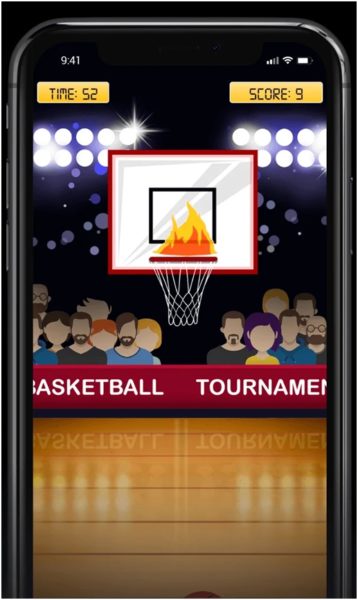 Basketball is another sports game to play at EWar. In this game you need to swipe ball towards basket with direction. You have 1 minutes to basket as many as you can. Consecutive baskets will award more points. Also more baskets you do more is your chance to win.
3. Highway Racer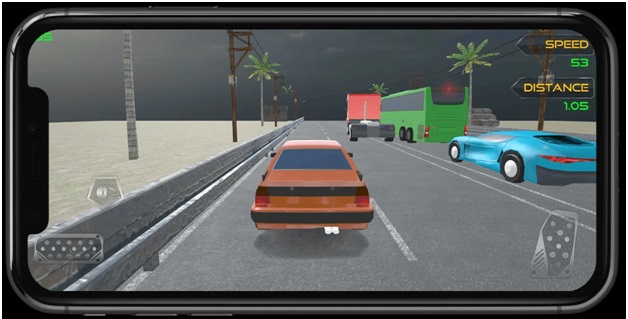 If you love racing then this game is for you. As you played as a kid this racing game is similar to that. All you need is to tilt your device to overtake vehicles. More distance you cover more you score. Also near miss will award you more points. You have only one life and is infinite drive game.
4. Knockout Cricket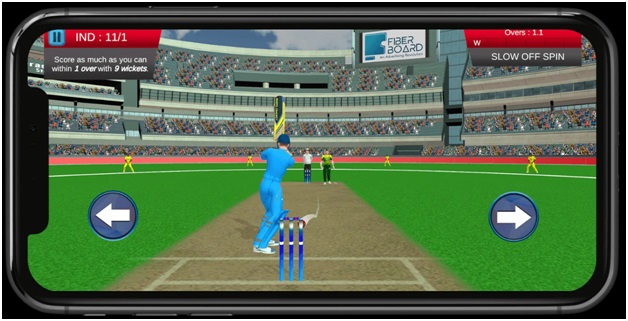 Knockout cricket is another awesome cricket game to play at EWar game app. This is a classic cricket game for 2 overs. You Click on left button of batsmen to hit on leg side and on right button to hit on off side. Again here also timing is the key, more properly you time your shot/tap more you score. You have 10 wickets in hand and you can be caught too for miss time of shot.
5. Fantasy Cricket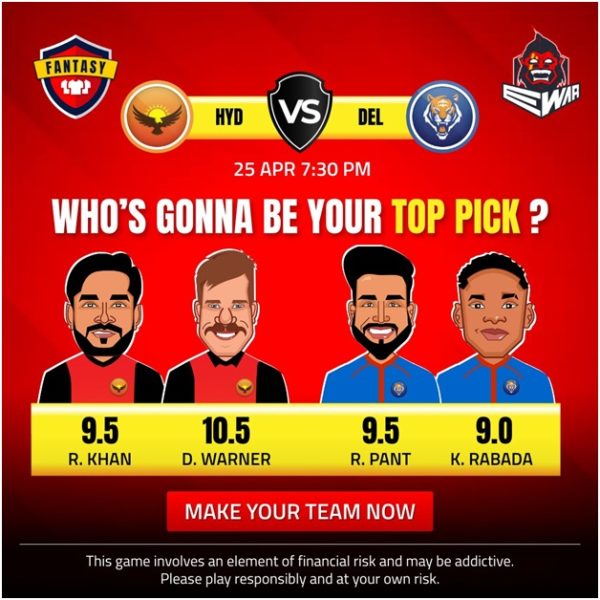 Fantasy Cricket is the latest game launched by EWar.  Speaking about the launch of Fantasy Cricket on their platform, Parth Chadha, Founder & CEO, EWar Games says, "As the IPL fever hits our country, millions of Indians are currently hooked to watching real cricketing action and playing Fantasy Cricket simultaneously every day, and they are winning big money by playing fantasy games online. In the recent past, many of the existing users on our EWar platform had demanded 'Fantasy'; therefore we at EWar now feel glad to meet their expectations and announce the launch of Fantasy Cricket gaming on our app for the first time.
"Throughout this IPL T20 Season 2021, we will be having a plethora of real-time Fantasy leagues/contests on EWar app, with prize pools as high as up to 20 lakhs and a total of 30k+ winners.
EWar Fantasy is enabling players to have productive entertainment by creating their own fantasy teams prior to the match, and then these teams are awarded points/scores and rewards on the basis of the real-life performance of the players chosen by the users in their respective teams.
Players will also get a chance to win a smartphone every day by participating in maximum numbers of real-money Fantasy Cricket games. Fantasy lovers and cricket lovers of India, and to help them win real money putting to good use their Fantasy Cricket skills and knowledge. As far as the Fantasy Gaming segment is concerned, EWar's focus from hereon is to create more winners in the games and introduce a lot of upcoming fun features. EWar will also be launching more Fantasy-based tournaments and formats as well as other games like Fantasy Soccer etc.,
To play select a Match from the upcoming matches. Create Your EWar Fantasy Team using 100 credits Participate in contests and win cash prizes. Ready to compete With Your Friends And Win Cash.
How To Install EWar App On Your Mobile?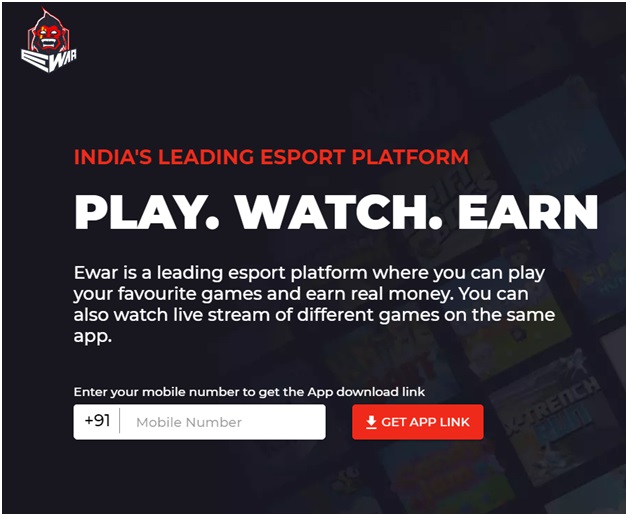 EWar are committed to provide a fair gaming experience to the growing pool of ardent games.
To get started you need to visit their site https://ewar.in/ on your mobile browser be it Android or iPhone and enter your mobile number to get the app link.
From that link Download the APK
Allow Install from unknown Sources on your Android or smartphone settings
Next Install the Apk
Next Go to the wallet section and click on "Complete your KYC" right arrow button. It will show 2 options for KYC Verification i.e. PAN Card OR Aadhar Card. For PAN Card – you can click the PAN Card option after that Camera opens you have clicked your PAN Card pic then it's asking for confirming you KYC you just click ok. It takes 48 hours for KYC verification.
For Aadhar Card – you can just click on the Aadhar card section after that it's asking for your 11 digit Aadhar Card number. After that, on the next page – you get OTP in your registered with your Aadhar card mobile number, then you fill in the details i.e. captcha and you can put 4 digit password and update it. It takes 48 hours for the verification process.
Now Open EWar & Start Earning
Register now and get Rs 5 Deposit Cash
Decide the game you wish to play. On clicking that game, you will see the list of all the contest & tournament happening for that particular game. Click on whichever you wish to play. The hit on the Play button, submit the entry fee if any. That's it. You're all set to start.
On the bottom right side of Home Screen, click on Warriors. Inside it, search for any warriors you want to challenge, then select the game which you want to play. Note, only if the warrior is online, you would be able to challenge them.
Players can watch live streaming of their favorite streamers inside the app itself. Aspiring streamers can get a chance to collaborate & stream on EWar.
Refer your friends and family and earn Bonus cash.
If you win you are ready to withdraw Winnings as you Instantly With. You can do all your banking transactions through Paytm, UPI and Bank transfer.
If you need any help you can do so by phone or email. You can call at +91 9513306885 or write to Support@ewar.in to solve your issues.