Things to avoid when visiting any Indian Real Casino- Applicable both for Indians and Foreign Players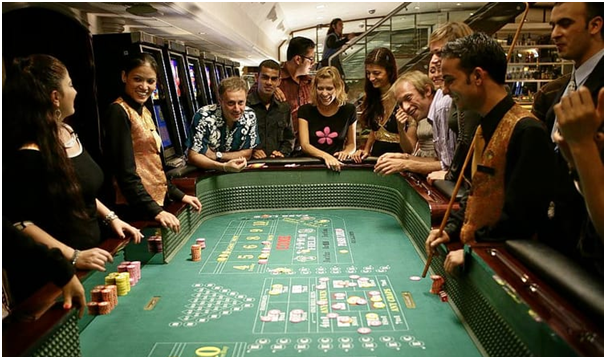 You must be wondering what are the things to avoid when visiting any Indian real casinos in Goa, Mumbai or Sikkim. First of all for Indians it is bitter to digest the fact that Indian real casinos do not appreciate local Indians to visit their casinos but are more interested to have foreign players and tourists to play and enjoy at their establishments. The reason being to generate more revenue, and the offshore players are considered more decent in behaviour.
Also in India where tight restrictions have been placed on gambling, Goa till now has managed as one of the few states to allow casinos – it reportedly has more than 12 in its various five-star hotels. It is also the only Indian state to have offshore gaming vessels, which are anchored in the Mandovi River in Goa's main city of Panaji.  The state's ruling Bharatiya Janata Party had in its election manifesto pledged to ban locals from entry into casinos after activists protested against the ill effects of betting.
But besides the debate over locals and offshore players there are certain thing that no Indian casino allows or wants to be allowed on their premises.
Here are few things to avoid doing when visiting these Indian casinos which are applicable to both local Indian players as well as foreign players.
1. Avoid any indecency
You are not allowed to wear inappropriate clothing. If you are an offshore player and climate in India is warm for you and you are used to wear as little as possible but in India this is not a norm to locals. So avoid to wear indecent clothes. As an Indian also you are expected to be decent with foreign players.  So revealing clothing is to be avoided, it's uncommon away from the tourists beaches, and whilst there's no need to be overly conservative it's best to lean that way sartorially speaking.
2. Avoid pointing with your finger or feet
Pointing your feet or fingers at people is seen a hugely insulting in India, and this will be just as true within any Indian casino despite most casino in India  being relatively forward facing establishments. Just remember that pointing at people isn't likely to get you a very positive response anywhere, and indeed in several pubs hand pointing at anyone is likely to gain you a far more immediately hostile and violent response than you might encounter anywhere in Asia, so probably best if you just learn to incline your head instead.
Also Indian players should not point at foreign players on any of their hair style, clothes of way of walking or talking, showing indecent behaviour is totally to be avoided.
3. Avoid using your left hand
The traditional belief that the left hand is the "unclean" hand is less prevalent with each passing generation however some of the stigma still remains and in the hugely superstitious world of an Indian casino there's likely to be one or two local patrons that might frown if you throw the dice with your left hand, check your cards with it or use it to eat or drink. Naturally their reaction isn't likely to be too overt, you're a foreigner, they'll make allowances, but even so if you can't avoid it try online gambling in India instead where no one can see.
4. Avoid public display of affection
For foreign players visiting Indian real casinos public display of affection is to be avoided. India is a conservative society and the displays of public affection that are common in more western societies will be frowned upon by your fellow gamblers at any Indian casino. You may consider it lucky to receive a kiss from your partner before you play but you're likely to be the only one and to avoid the complaints of more conservative locals you should perhaps save that sort of thing for the privacy of your hotel room.
5. Take offence at inquisitiveness
Asking people direct personal questions can be seen as massively aggressive in some western countries however the inquisitive inquiries you're likely gain stood gambling in an Indian casino are just parr for the course and you may be as frank or evasive as you wish, just don't lose your cool if other patrons find you curious enough to question.
You may also want to understand that your personal space has shrunk hugely since your arrival in India and now barely exists at all and losing your temper about it won't do you any favours at all. Similarly Indian players should not be too aggressive in their behaviour when dealing with a foreign player.
6. Avoid being too formal
Gratitude is hard to avoid when travelling, your progress often dependant upon the goodwill of strangers, however in that Indian casino there will be very stratified levels of formality that both staff and patrons will, even unintentionally, be observing and a common mistake is to believe politeness is always the best policy. It isn't.
Whilst inside an Indian casino you're unlikely to get too much hassle you may still find it necessary to resort to terse verbalizations you'd consider hugely inappropriate at home if only so you actually do get your point across. Indians should also at cost be polite with their fellow players and not to comment on any religious or color remark on the players.
7. Avoid politics in casinos
Always avoid politics or political discussion about countries and their governments at Indian casinos. If you are offshore player you might believe that the political scene where you live is quite divisive but that is nothing compared to India and any discussion at all is likely to split your audience a myriad of different ways and bring the high spirited part of the evening to an end. The same can probably be said of religion and cricket, although that latter warning probably applies only to Britishers or Pakistanis but all should avoid such talks.
8. Avoid remarks on race or religion
Indian is a place with diversity of religions. Both Indians and foreign players should avoid any comments or remarks on anyone's religion, race or color. You are here to play and enjoy your time at Indian casinos why waste time on such talks. Also no one is to gain anything on hurtful and disrespectful remarks on any religion or color or race.
With these things to avoid you can have your best of time at Indian real casinos to enjoy the casino game you like and have fun with one and all with respect and dignity.