Spot the Ball real money skill based game on cricket launched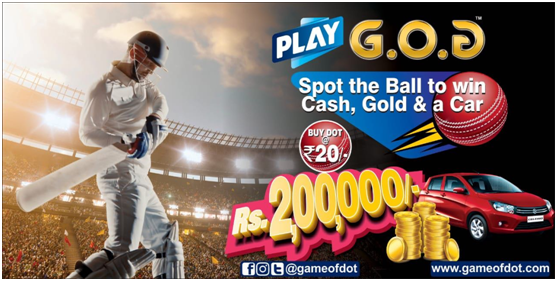 Viaan Industries has launched a new real money skill based game called 'Game of Dot' (G.O.D). Players have to spot the position of the ball in the picture of a batsman playing cricket where the ball has been removed. Which means players have to spot the position of the ball in an imaginary picture of a batsman playing cricket.
The game can be played on with your PC or mobile online. Raj Kundra's and Shilpa Shetty's promoted Viaan Industries made this announcement in Twitter and Instagram and posted: 'A new game launched from our gaming company Viaan Industries called GOD. Super fun to play and you can win lakhs.'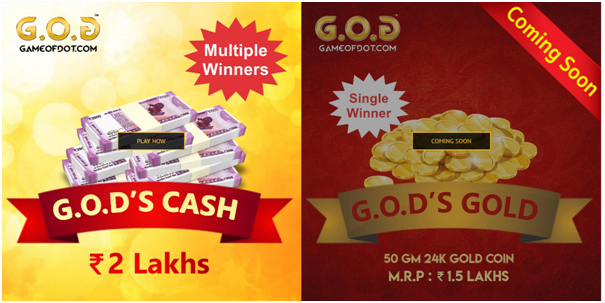 How to play Game of Dots?
All you need is to visit Game of Dot site online with your mobile or PC
Register yourself and open your account
Choose the game you wish to play
Deposit Rs 20 only to get started
An imagery picture will be loaded of a cricketer playing
Now place the dot where you think the ball is
Not one but you can place as many dots as you want
If your dot placed is rightly marked you can win gold, cash and car prizes worth lacs of rupees
The games to play are
Weekly G.O.D's Cash
Weekly G.O.D's Gold
Monthly G.O.D's Car
Before playing you need to buy dots and simply place dots where you believe the ball should be in the picture. This time based competition is judged by professionals and the closets to the judges/experts position wins the game.

GOD or Game of Dot, which is improvised from various 'spot the ball' contests that are popular in airport arenas. The game allows players to buy packages of 1, 5, 11 or 28 dots from Rs. 20/- onwards.
The company has claimed that the game legal since it is based on skill, analysis and logic of the player who has to use his experience and knowledge in guessing the imaginary placement of the ball.
The company will also be tying up with lottery shops and mobile recharge vendors in Maharashtra and other states in the country. This will enable the users to play the game at shops or public arenas.
About Viaan Industries
Viaan Industries has started various ventures related to gaming. Apart from GOD, the company has tied up with International Federation of Match Poker (IFMP) to run a televised Match Indian Poker League. The company is also planning to start an Online Team Poker League (OTPL) in various countries including India.
Apart from GOD, Viaan Industries also runs iQLive, a real time quiz app, Aunty Boli Lagao Boli, a reverse auction television show and reverse auction app/website called Chasebid. Kundra's company also produces various animation games and has announced its intention of foraying into other types of real money skill games.
Remember each user can place a maximum of just 150 dots per game! So what you waiting for spot the ball and win BIG!#PlayGod: https://t.co/Z99eZnj8XO#SpotTheBall pic.twitter.com/MFZST0AoHT

— Game Of Dot (@GameOfDot) June 2, 2018