Now play rummy and fantasy games with Paytm app online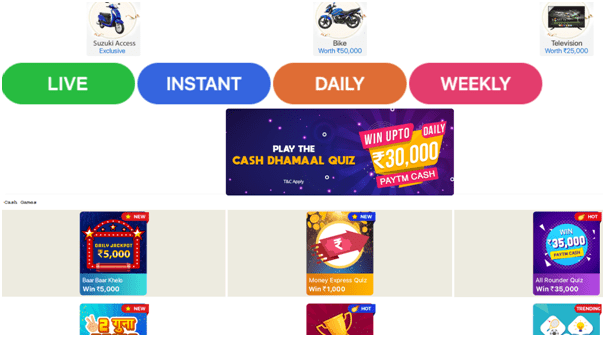 Most of the Indians use Paytm for their daily transactions from groceries to paanwala or at any merchant or business in India. Paytm is an Indian e-commerce payment system and digital wallet company, based out of Noida.
Now Paytm has recently launched rummy and fantasy sports games on its mobile app. The rummy and fantasy sports games are accessible on the Paytm homepage and are operated by the 'Gamepind' brand, the skill gaming joint venture between Alibaba-backed Chinese technology company AGTech and One97 Communications Limited (the parent company of Paytm, in which Chinese behemoth Alibaba is also an investor).
Game Pind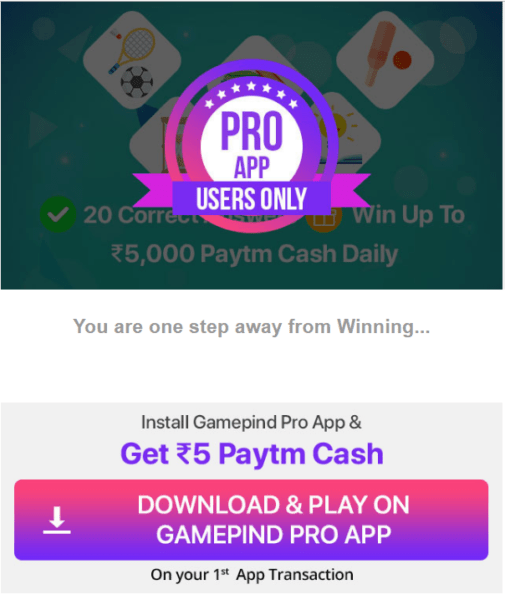 Launched in January, Gamepind targets the Indian audience who are increasingly taking to mobile gaming as an entertainment option. While AGTech owns 45% in the gaming platform, One97 Communications holds a 55% stake.
The fantasy sports app of Gamepind, developed and designed by Indore-based software company Vinfotech, presently offers daily fantasy games of cricket, football and kabaddi. Currently, neither the fantasy sports or rummy games are offered for real money on the company's app. While fantasy games can be played using 'beans' or points that can be purchased on the Paytm portal, only a free-to-play version of the rummy game can be played on the app using non-monetary points.
It is however understood that real money options of daily fantasy sports and rummy will be offered through the Paytm and Gamepind portals in the near future.
Last year, Paytm had announced that it had formed a Joint Venture with AGTech to start Gamepind a casual and skill gaming portal, where Paytm would hold 55% stake while AGTech holds the balance 45%. Both companies had stated that they would be jointly infusing $16 million in the venture.
Games to play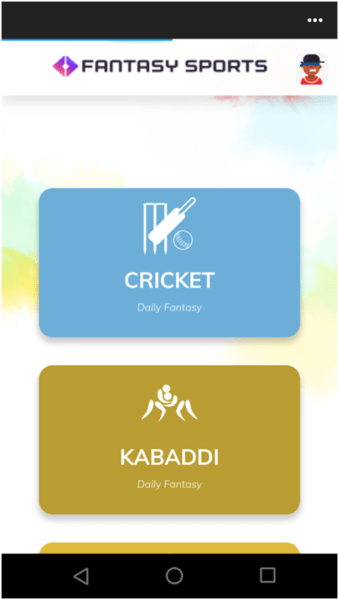 AGTech continues to firmly believe in the vast potential of Gamepind and its ability to capture the fast growing mobile games market opportunity in India. Gamepind currently offers a host of social and casual games with exclusive loyalty rewards to millions of users within the Paytm app. It further aims to expand its portfolio of games along with attractive coupons and products as rewards to mobile shoppers and casual gamers.
Also, besides fantasy sports and rummy, the Gamepind platform offers games like trivia, quizzes, ludo and other social and casual games.
So as said above the games are currently free for users, Gamepind plans to make some money through brand partnerships.
Note that Hong Kong-based AGTech is an integrated technology and services company that engages in lottery, mobile games and entertainment content businesses in China and internationally. It is owned by Alibaba Group and Ant Financial, the investors who also hold a significant stake in the Paytm parent.
Remember that players from the States of Telangana, Odisha and Assam cannot participate in the game, as under the State laws, as they are not eligible for playing as well as gratification.
Click here to play at GamePind Now
About Paytm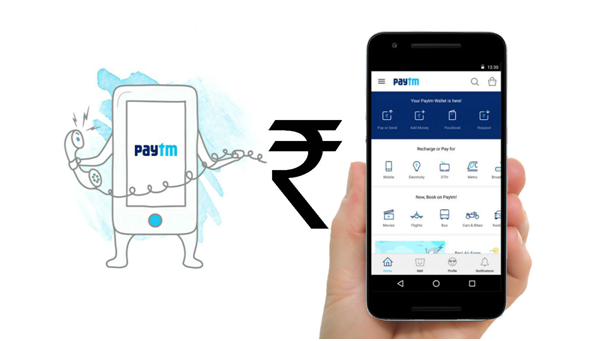 Paytm is available in 10 Indian languages and offers online use-cases like mobile recharges, utility bill payments, travel, movies, and events bookings as well as in-store payments at grocery stores, fruits and vegetable shops, restaurants, parking, tolls, pharmacies and education institutions with the Paytm QR code. California based PayPal had filed a case against Paytm in the Indian trademark office for using a logo similar to its own on 18 November 2016. As of January 2018, Paytm is valued at $10 billion.
As per the company, over 7 million merchants across India use this QR code to accept payments directly into their bank account. The company also uses advertisements and paid promotional content to generate revenues. With a valuation of over $16 billion or over Rs. 1 lakh crore, Paytm, one of the largest e-commerce companies in the world, is the biggest Indian entity to enter the skill gaming space. The investors of the company include Alibaba, Berkshire Hathway and SAIF partners.