Law Commission now to regulate online betting in India- You cannot place more than three bets in a year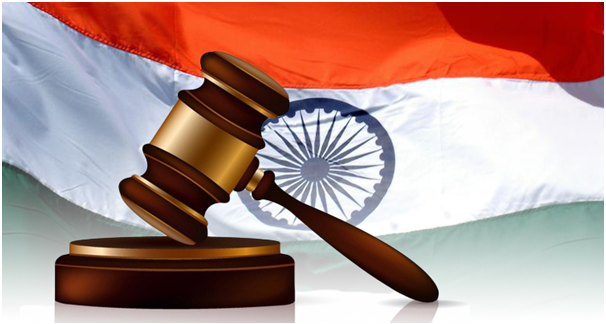 The Law Commission is reportedly set to recommend a series of regulations to regulate online betting in India, including limiting individuals to three bets a year. In a report, the Press Trust of India quotes a senior functionary of the commission who says a working paper is in place and members are prepared to take a final call on the issue.
India's Law Commission, an executive body whose major function is to work for legal reform, has prepared a "working paper" outlining a series of regulations aimed at curbing illegal online betting in the country. The document has reportedly been submitted to its members for deliberation in the coming days.
"We want it banned. But if it cannot be, then stringent regulations should be in place…it is an addiction…people have lost so much money," the functionary told PTI.
The commission's chairman Justice BS Chauhan shared a similar view in an interview with the Hindustan Times, "Online betting is difficult to prevent, so it requires regulation. We must have a stringent law."
Chauhan said that the proposed law can have provisions to make sure the betting does not become habitual and looked to limit the number of times a person could wager in a year and have a tier for how much percentage of wealth could be gambled.
"The Information Technology Act has provisions to protect vulnerable sections, including children and the poor. Also, Article 249 gives Parliament the power to legislate on a matter in the State List citing national interest," the Law Commission chairman explained.
The commission also wants punters to place bets through a licensed operator, who would be tasked with scrutinizing their financial capacity. An individual's income and total property would determine whether he or she can place "high stake" or "low stake" bets. A person who does not come under the ambit of the income tax law will be allowed only to place low-stake bets.
In a case pertaining to the Board of Control for Cricket in India, the commission was asked by the Supreme Court in July 2016 to examine whether betting can be legalised, and a law be framed to enable that.
In June 2017, the Law Commission had issued a public notice inviting suggestions and from stakeholders and the public.
The functionary explained that the stake benchmarks are safety measures to ensure that punters still have money left in their pockets as well as a property to go home to after gambling. Those who fail to reach the ambit of the income tax law would be required to play in low-stake bets.
Data from the Federation of Indian Chambers of Commerce and Industry (FICCI) in 2013 showed that underground betting in India is worth an estimated INR3,000,000 crore ($468.6 billion). Should the Indian government successfully regulate even just a half of this market, the government will earn INR7,000 crore ($1.1 billion) in tax every year. Note that the state of Sikkim issued online gambling licences in 2010 but only over an intranet, blocking access from the rest of India. The state government of Sikkim has authorized four gaming and lottery licenses – to Sugal & Damani Group, Future Gaming Group and Essel Group's Playwin and Golden Gaming.