Khelplay shuts down its poker website operations from this month March 2018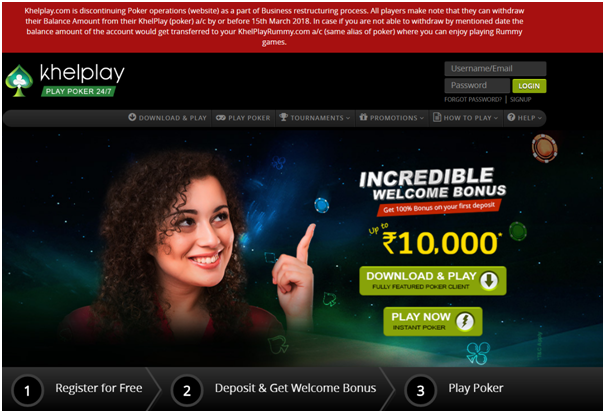 Mumbai-based Sachar Gaming Pvt. Ltd. has shut down its operations of its poker website Khelplay.com from  15th March, 2018 as part of a 'business restructuring process'. The company through an announcement made on the Khelplay website stated that players can withdraw their balance amount on or before 15th March, after which the amount would be transferred to their Khelplayrummy account. It is understood that while Sachar Gaming would be shutting down their poker operations, they would continue operating their rummy brand, Khelplayrummy.
The reasons for shutting down the website are not immediately clear however it is understood that the reason for the closure of the website is the company's failure to attract players in an increasingly competitive market.
According to a spokesperson of Khelplay, the main agenda behind it is to revamp the website and introduce a few new games. Names and nature of these games are yet to be finalised. Team Khelplay would announce the progress in due time.
The spokesperson did not comment anything on the duration that the restructuring process might take. Thus it can be concluded that the poker operations might remain dysfunctional over an indefinite time period.
Khelplay, which is connected to lottery conglomerate Sugal & Damani Group and has a license from the Nagaland government to operate online skill games, was part of International software provider Microgaming's India Poker Network (IPN), which also had Essel Group's Pokernation and Lucknow-based Club Empire Tech's Pokeryaar.
Industry observers indicate that Microgaming's India platform has failed miserably in building any substantial player pool, getting liquidity or traction in India. With only Pokernation and Pokeryaar now left in IPN, it seems that Microgaming's India experiment is likely to fail.
Khelplay Rummy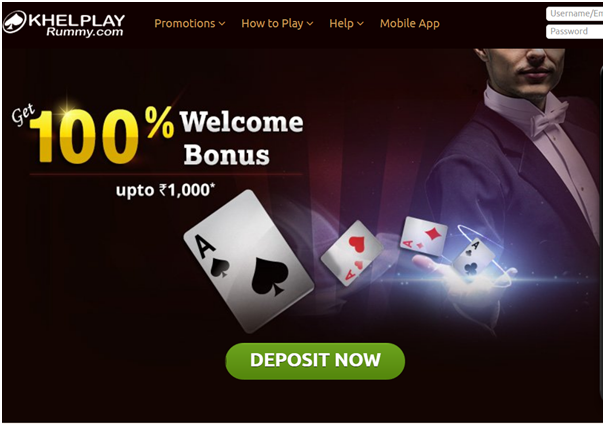 Khelplay Rummy is still online for players to enjoy. The website offers online Rummy games in 13 Cards Indian Rummy and 21 Cards Indian Rummy formats. In 13 Cards Indian Rummy, it offers three different formats of the games, namely, Point Rummy, Deals Rummy and Pool Rummy. For more enthusiastic rummy players, Khelplayrummy.com also hosts a wide array of Tournaments at regular intervals which can be played for free or with a small Entry Fee.
For the Novice and Beginners, a special module is created where they can play unlimited free rummy. As the Indian Supreme Court in its 2015 verdict has declared Rummy as a 'Game based on skill and mere skill' alone you can play Rummy here online with their app.