India's hotel chain Oyo to rebrand Hooters Hotel in Las Vegas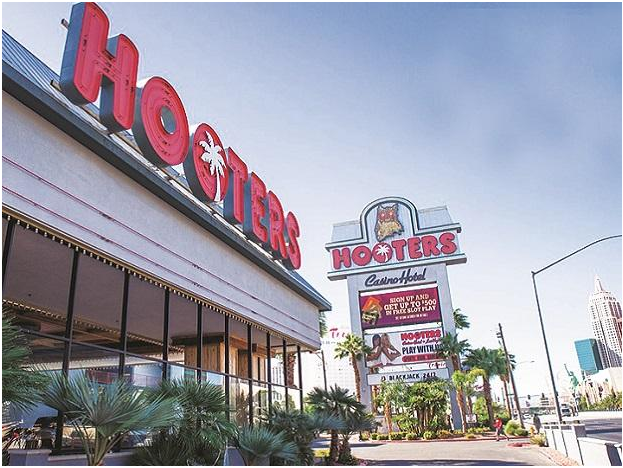 India has reached Las Vegas and now making its presence felt to the global casino industry. India's largest hotel chain, Oyo, recently has  purchased the Hooters Casino Hotel in Las Vegas and will re-brand it as the Oyo Hotel and Casino Las Vegas, the chain's first property in the gambling sin city.
According to CNN report the 657-room hotel, formerly branded after the bar/restaurant chain known for its scantily clad waitresses, was purchased by Oyo for $135 million. The re-branding is scheduled for completion by the end of 2019.
The Oyo hotel and 35,000 square feet casino will now be re-branded as Oyo Hotel & Casino, Las Vegas.
According to CEO Ritesh Agarwal they are excited to cater to a completely different audience segment and are certain that this will be the perfect start to Oyo's journey in Las Vegas.
Oyo was launched six years ago and has since expanded to the US, Japan, and Europe. It recently signed up its 100th UK hotel.
Its stated aim is to become the world's largest hotel chain by 2023, and earlier this year said it had passed Intercontinental Hotels Group as the world's third largest hotel chain in terms of room count. In the US, Oyo has 112 hotels in 60 cities and plans to invest $300 million in new properties.
Also in a press statement Oyo revealed that hospitality investment firm Highgate will manage the hotel while Paragon Gaming will continue to manage the casino operations.
The casino resort's acquisition, a first by an Indian startup in America's casino capital, is part of Oyo's strategy to go for global expansion after becoming India's largest hotel chain with over 173,000 rooms under its management.
According to Abhinav Sinha, chief operating officer and Oyo Hotels and Homes USA, Oyo believes that Las Vegas is an exciting city in which to invest as the market continues to evolve with projects such as the new Las Vegas Raiders NFL stadium and the $1 billion expansion of the Las Vegas Convention Center. As they continue to focus on bringing to life their popular concept of 'comfort design' and delivering chic hospitality experiences,they are increasingly exploring new ways to connect with their customers, from millennials, to young executives and families, in every city they enter.
About Oyo Hotels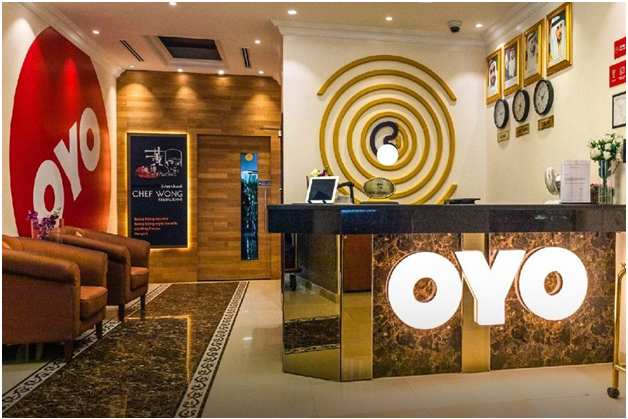 Founded in 2013, OYO Hotels & Homes is the world's third-largest chain of hotels, homes, managed living and workspaces. The portfolio combines fully operated real estate comprising of more than 23,000 hotels and 125,000 vacation homes. Over the years, it has attracted an array of investors including the likes of Airbnb, SoftBank Vision Fund, Lightspeed Venture Partners, Greenoaks Capital, Sequoia Capital India, and Hero Enterprise.
According to a TechCrunch report, in July, Oyo confirmed its acquisition of Innov8, a co-working spaces provider, highlighting the company's increasing focus on the fast-growing segment. While Oyo did not disclose financial details of the Innov8 acquisition, it is pegged to be around $30 million.
Oyo also has agreed to acquire Amsterdam-based at Leisure Group, from Axel Springer, a media and technology company, for an undisclosed amount. At Leisure is a vacation rental company in Europe, which manages holiday homes, holiday parks, and holiday apartments. The transaction was pegged around $416 million, according to several media reports.
Last year, it acquired Mumbai-based Weddingz.in, an online marketplace for wedding venues, and AblePlus Solutions Pvt. Ltd, an Internet of Things (IoT) technology company.
Valued at over US$10 billion, Oyo has become one India's most sought after startup attracting marquee investors such as Sequoia Capital, Lightspeed Ventures, Airbnb and SoftBank Group.