How To Play Wheel of Fortune Live At Online Casinos?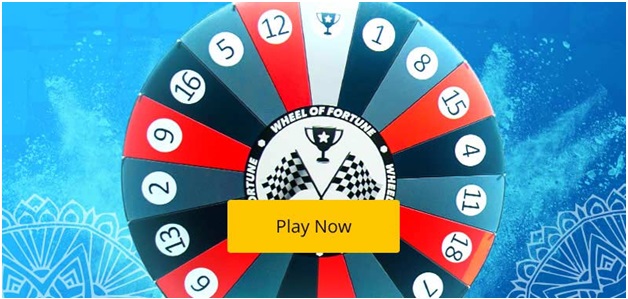 Wheel of Fortune live is a fantastic game to play at online casinos. Actually, this game is a fun and lottery type of game where you spin the wheel and get instant rewards. Wheel of Fortune even is offered at live casinos as live dealer game or live game show in real time. Wheel of Fortune at live casino is more entertaining and thus is quite popular to play at online casinos.
Wheel of Fortune Live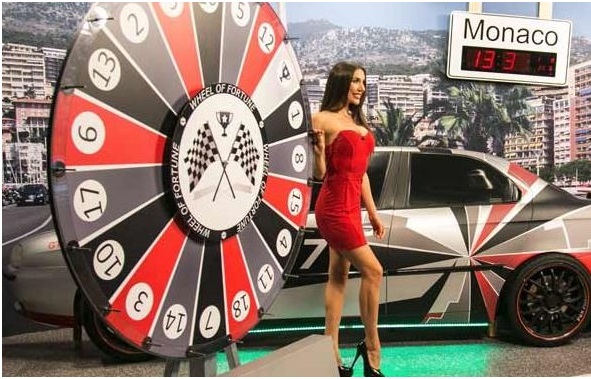 Wheel of Fortune  slot casino game comes from top brand gaming companies like Microgaming, IGT or any other. Wheel of Fortune live shows are like TV Show present in the UK and the USA. Merv Griffin is the creator of original US concept of Wheel of Fortune. However, the show became very popular and therefore many countries have purchased the franchise's rights. In the US, Wheel of Fortune debuted in 1975, while it aired between 1988 and 2001 in the UK.
What you will find is that the Wheel features a numbered wheel which is to spin offering players the chance to bet on where the wheel will stop as indicated by the 'wheel clapper'.
When you play Wheel of Fortune online you'll be greeted by the live video placeholder screen at the top, which also features the last 5 wheel results, the top wins of the last result and a countdown to the next wheel spin. Below that, you'll see an area for placing your bets, including the various betting options, your bet slip and your betting history.
When the live stream starts, you'll see the live dealer standing next to a large wheel or the Wheel of Fortune, which is split into red, black and grey sections that are numbered from 1 to 18, with an extra section containing a star trophy. Every 3 minutes, the Wheel of Fortune is spun by the live dealer and your goal is to bet on where the wheel will land.
If you look at the area for placing your bets, you'll see the available betting options. You can choose to bet on a specific number, a range of numbers, one half of the wheel, colour, trophy, and even/odd options, with each paying odds of 1/1 to 17/1.
The Wheel of Fortune studio itself is themed around big money, with a very attractive supercar to the right and Monaco local time displayed in front of the city skyline in the background. Watch the wheel land on your number and you could very well end up with a car like that!
How to play Wheel of Fortune live at an online casino?
Simply join any online friendly casino that offers Wheel of Fortune live. Like Royal Panda, 10Cric casino or Spin Casino.
After the formalities of joining the casino and opening your casino account by making a minimum deposit head to live casino section of that online casino.
Find Wheel of Fortune live
You'll need to place your bets the symbols you predict will be hit before the wheel is spun. Usually, the symbols displayed on the Wheel of Fortune are a Joker sign, a casino logo and various amounts of money.
In the betting section, you'll see all your available options. The time between spins is your time to place your bets. Choose one of the headers called Numbers, Colour or Even/Odd to browse through the betting options. Click on the one you'd like to bet on and it will automatically be added to your bet slip on the right. You can then choose your stake by typing in or selecting the set values under the Amount box. Just above the Place Bet button, you'll see Possible Win, which shows you how much you stand to win if your bet comes up. Click the blue Place Bet button to place your bet for the next wheel spin.
Once you've placed your bets on the colourful and multi-segmented wheel, it'll then be spun. Eventually, the Wheel of Fortune will then come to a halt and point at a particular symbol. Provided that you haven't managed to win, you won't receive any winnings. Yet, if you've lost, you'll be paid out according to what's marked on the wheel.
After the round is over, you'll need to repeat the process should you wish to play the game again.
When the countdown reaches zero, the live video will appear and the live dealer will spin the Wheel of Fortune. The number it lands on as indicated by the 'wheel clapper' will be announced by the live dealer and all winning bets will be paid instantly. You can check your previous bets by looking at your Bet History, which is displayed under your Betslip.
What are the Payouts of Wheel of Fortune?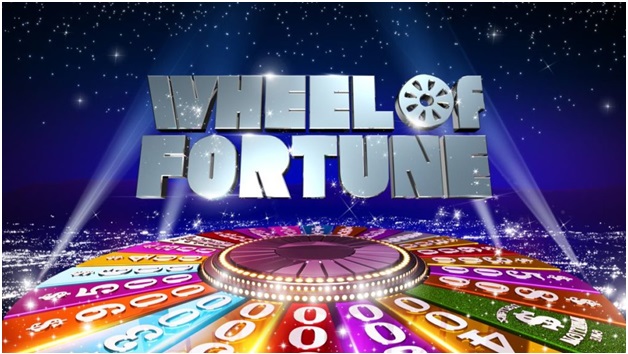 Wheel of Fortune payout very much depends on how much you bet and the specific bet you choose.
Selected Number

1-18 – Pays 17/1

Range

1-6, 7-12 or 13-18 – Pays 2/1

More Than 9.5 or Less Than 9.5

Pays 1/1 (Evens)
Colour
| | |
| --- | --- |
| Grey, Red or Black sector – Pays 2/1 | Star Cup sector – Pays 17/1 |
Even/Odd
| | |
| --- | --- |
| Any Even/Odd number – Pays 1/1 (Evens) | Even/Odd number in Grey/Red/Black sector – Pays 5/1 |
Suppose you bet ₹100 on the wheel to land on number 6. If it does, your payout is worked out as your stake multiplied by the payout odds. In this case, a selected number bet pays out at 17/1. So your stake (₹100) multiplied by the payout odds (17/1) gives you ₹1,700 in winnings.
In another example, suppose you bet ₹300 on the wheel to land on an Even number in a Grey sector. If this comes up, your payout will be your stake (₹300) multiplied by the payout odds (5/1), giving you ₹1,500 in winnings.
There are several versions of Wheel of Fortune slot machines. The most popular one, however, is the one by IGT. This video slot features 5 paylines and 5 reels. The game boasts with a 96% RTP and attracts players with a juicy 50k jackpot. Like the original Wheel of Fortune, in the bonus game, you get to pick letters and spin the great wheel. This is an excellent game for fans of online slots and relaxing gameplay.
Now join the live casino of your choice and play this exciting game to get instant rewards.