How to play Live Crazy Time at Indian online casinos?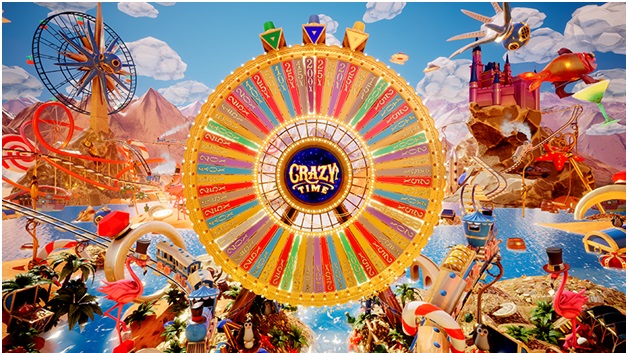 Live Crazy Time is a live fun game by Evolution gaming released this year at Indian online casinos. You can get crazy at this fun wheel game and enjoy as long as you want. The wheel has 54 segments and it's spun manually by a live presenter each round, alternating between clockwise and anti-clockwise.
Above the wheel, you'll see a digital screen which shows the first possible multiplier and bet. This is regularly referred to throughout the game as the 'Top Slot'.
The bottom right-hand corner shows you the outcome of the last 21 spins. To participate and win, you'll need to place a bet and you'll find those in the lower centre of the screen, directly under the wheel. There are 8 bets, consisting of 4 numbers and 4 bonus rounds.
Live Crazy Time Bets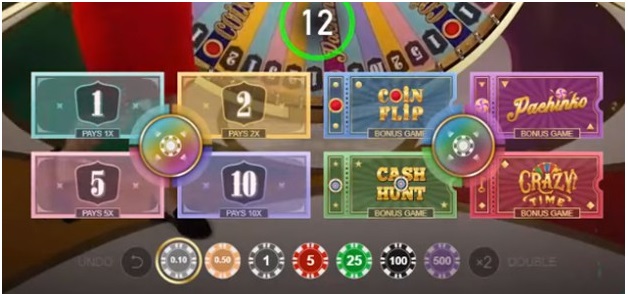 Here's that the bet types are:
| | | | | |
| --- | --- | --- | --- | --- |
| Name of the bet | Maximum deposit per round | Payout | Amount of segments on the wheel | Chance of landing on this segment |
| 1 | 500,000 Rs | 1:1 | 21 | 38% |
| 2 | 400,000 Rs | 2:1 | 13 | 24% |
| 5 | 300,000 Rs | 5:1 | 7 | 13% |
| 10 | 200,000 Rs | 10:1 | 4 | 18% |
| Coin Flip Bonus Game | 100,000 Rs | Up to 50,000,000 Rs | 4 | 18% |
| Cash Hunt Bonus Game | 50,000 Rs | Up to 50,000,000 Rs | 2 | 4% |
| Pachinko Bonus Game | 50,000 Rs | Up to 50,000,000 Rs | 2 | 4% |
| Crazy Time Bonus Game | 25,000 Rs | Up to 50,000,000 Rs | 1 | 1% |
The minimum deposit required to place any bet is only 10 Rupees so it's a great game for both experienced and new players alike.
Live Crazy Time Bonus Rounds
Crazy Time is unique game-show style live casino games because it has not 1 but 4 extra bonus rounds.
Coin Flip: This game is based off 'heads or tails' – a game where you choose either the top or the bottom of a coin, flip it and see the outcome. Evolution's Coin Flip starts with two random multipliers displayed on a screen. Each multiplier is displayed as either a red or blue coin shape. A physical chip is produced at the front of the screen with blue and red at either side. The dealer places the chip in a mechanical flipper. Whichever side the coin lands facing up – this is the multiplier you will get.
Apparently there is another feature here when you activate a 'Rescue Flip' after a series of low rounds on the Coin Flip game. It gives you the chance to try the flip again in hopes of getting a higher multiplier.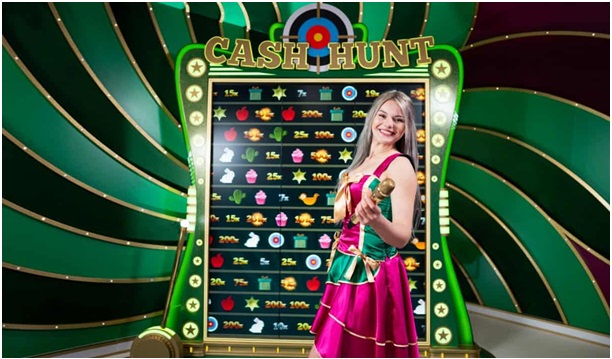 Cash Hunt: Upon activating this bonus round you will be taken to a side set. A large screen full of multipliers up to 100x will display briefly, and then they will turn into random symbols. You get to choose where you think a multiplier is hidden from a choice of 108 random symbols.
Pachinko: Pachinko is originally a hugely-popular Japanese game concept whereby small steel balls are dropped down an electronic pinball-style machine. Upon activating the Pachinko bonus game, you'll move on to a side stage setup which looks like a big purple screen.
The live dealer will randomly drop a physical ball which trickles down through separators and eventually lands on 1 of 16 multipliers. If the ball lands on 'Double', all multipliers will be doubled and the ball will be rolled again until a multiplier is decided. The multipliers can be doubled many times. In fact, if you continue to land on double, you can reach up to 10,000x multiplier.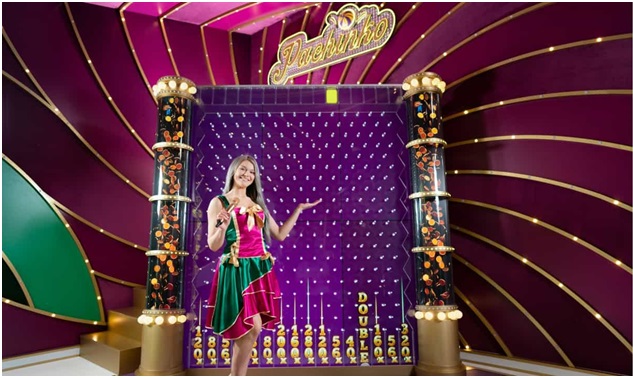 Crazy Time bonus game: This is the most exciting and profitable bonus round. After landing on the single glitzy red Crazy Time segment, the presenter goes through a big red door to an RNG animated studio. At the top of this ginormous wheel, you'll see three arrows in different colours. You'll then be prompted to choose one.
According to the segment that your stopper lands on, you'll win a multiplier which is applied to your original bet.
The live dealer presses a big red button to spin the wheel.
If any three of these stoppers land on 'double' or 'triple' all the multipliers on the wheel will be doubled.
If it's your stopper, you'll get to go again but the multiplier will all be doubled or tripled.
This bonus game can give out a maximum of a 20,000x multiplier.
How to play Live Crazy Time?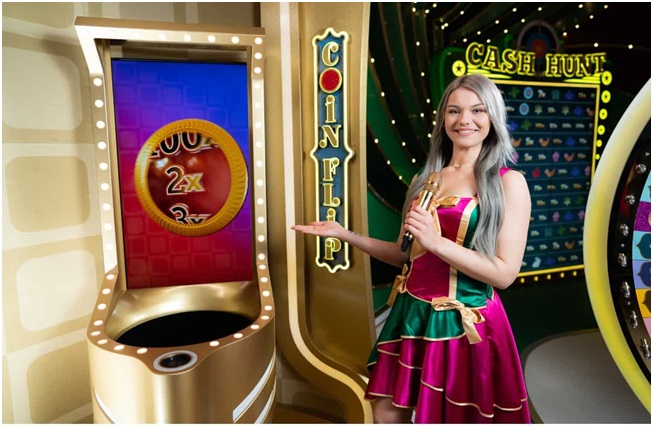 You can play Live Crazy Time at any Evolution powered online casino that is Indian friendly like Leo Vegas Casino.
Simply join this online casino with your mobile or PC
Make a deposit with real INR and go to live casino section.
Select this Live Crazy time.  At the bottom of the screen, you'll see 8 different bets to choose from. Place your chips on the bets you want to make. You can choose to place any amount of bets at any time.
After bets are placed, the screen above the wheel displays one of the eight segment choices and a multiplier. The live dealer then spins the wheel. If the wheel lands on the segment displayed on the Top Slot, the multiplier is applied if you choose that bet.
Sit back and enjoy the outcome of a single spin. Once the wheel comes to halt, one of the 8 possible numbers or bonus rounds is chosen. If the wheel stops on a number, the winnings from that round are paid out. If it stops on a bonus round, the bonus game is played before the winnings will be paid out.
The game itself is highly volatile. The RTP ranges from about 96% for segment 1 payouts and goes as low as 94% for Crazy Time Bonus Game payouts.