5 new slots to play this month at Indian online casinos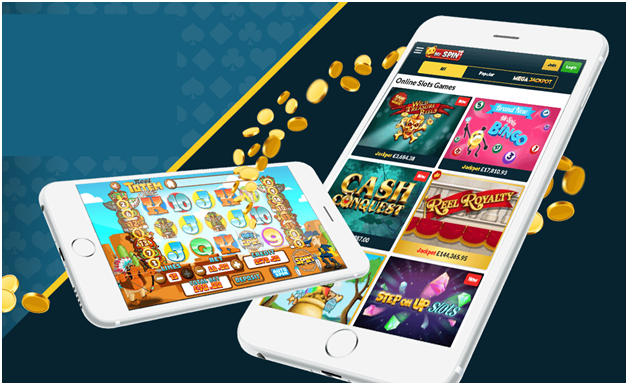 There are hundreds of slots to play at Indian online casinos. Many of them are new slots and most of them are regular and popular slots to play. Here are the five new slots to play this month at Indian online casinos. You can play these new slot games at any of the Indian friendly online casinos with real INR and win too in real Indian rupees.
1. Trollpot 5000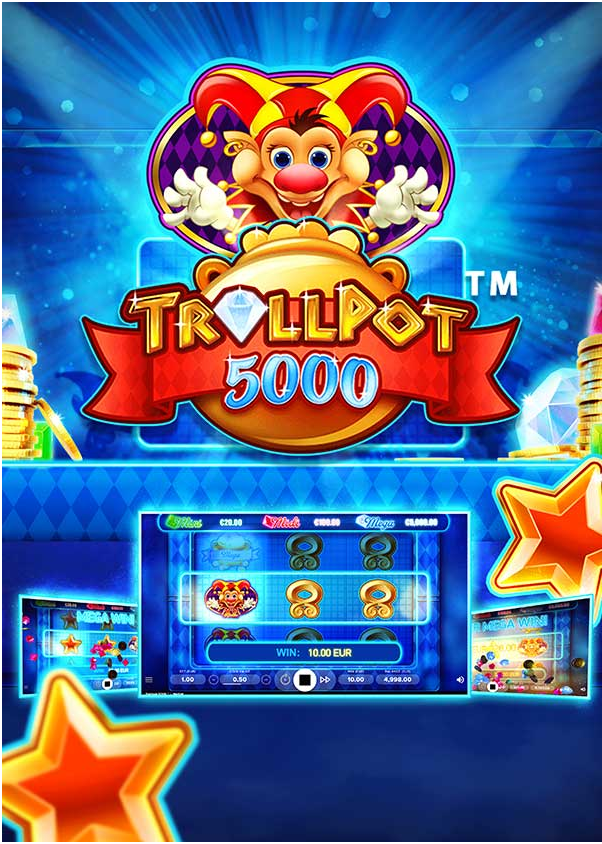 NetEnt! The game is played on 1 bet line (fixed) and is loaded with different bet values and coin values. One of the coolest things about this slot is that you can land continuous wins. This is because of the nudge feature that allows you keep on winning as each reel is rotated, giving out more and more winning combinations.
In Trollpot 5000 you get a serious dose of Multiplier Wilds. These wonderful symbols appear on all the reels and multiply your winnings, leading to big payouts. There are three jackpot symbols: the mini, the midi, and the mega. If you're lucky enough to land 3 mega jackpot symbols then congratulations – you've won the mega jackpot!
The game's RTP is 96.19%. The dream scenario here is to land 3 Mega Jackpot symbols in this case, players get the Mega Jackpot. If you land 2 Mega Jackpot symbols and 1 Mini-jackpot symbol, Trollpot 5000 awards a Mini-jackpot and so on. Mini Jackpot is a fixed Jackpot which awards a coin win of 40 multiplied by the bet level. Midi Jackpot is a fixed Jackpot which awards a coin win of 200 multiplied by the bet level.
2. Fortress Charge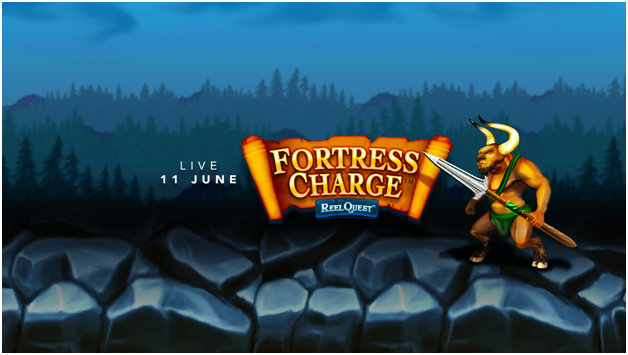 Fortress Charge is a new slot from Microgaming. It's a quest-based approach, during the Middle Ages, and so you have plenty of heroes and villains to enjoy along the way. This very unusual release, will have 6×3 reels and only 3 active lines. With heroes advancing on lines and paying once they reach their target, wins of up to 16,000x the stake are a possibility apparently. Volatility is very high though, shown in the hit rate of just 12.31% as well. At the same time, it should be appreciated that the RTP is set to 96.45%, which is very good.
Reel Quest relies on the 3 rows covered with symbols, to have heroes advance on them, until they hit the Fortress that is on the right side of the screen. Heroes may land only on reel 1, as knights, beasts, dragons,  dwarfs and elves. If they do land, they advance one position at a time towards the right side. Along the way, they can find accessories (weapons to use against enemies), villains to fight, treasure chests to collect, and multipliers. These are all collected and used if possible, and once they get to the end of the line, the player gets to take the top prize. Hopefully, 2x multipliers are among those collected, since having up to 4 in place will give the wins a boost of up to 16x.
If that sounds a bit too complex, well, that's just the start. Each of the weapons that are collected along the way will work against certain types of enemies, with the wand being the only one that works against all. Heroes are also better against certain types of enemies, and there are random fireballs which can drop from the top and take care of the villains that you're about to meet.
It's a game with a medieval theme, but that's the part that is actually common. The implementation is the one that surprises here, since you find a mix of heroes (dragons, knights, beasts, elf, dwarf), villains (scorpions, snakes, spikes, boulders, ogres), accessories (shields, spears, potions and wands), treasure chests and multipliers.
3. IO slots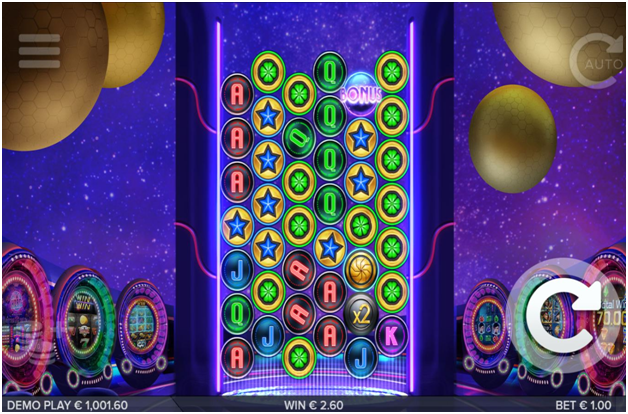 Swedish provider ELK Studios blasts you off into the depths of space in new slot, IO. Denied immediate access to Earth, the casino space station embarks on a journey to new promising frontiers in the solar system. Drawn by the superior gravity of Jupiter, the course is set to the fourth largest moon, Io! A geological, volcanic marvel, and home to immense amounts of invaluable minerals. An interesting game for sure, this game forms ways-to-win by landing matching consecutive symbols on the reels. What's really interesting is that you can expand the game area to up the number of ways-to-win to a gigantic 262,144!
The free drops bonus game rewards 7 free drops and is played with 8 rows. Charged Wilds and Wild Forge symbols are collected at the bottom between free drops. The bonus game can be retriggered!
The Laser symbol clears all symbols in the direction it's pointing. If two laser beams cross, all symbols in their directions are turned into wilds.
The Wild Forge fills an empty scape below with a multiplier wild. The value of the multiplier increases every time the Wild Forge contributes to a win.
The Charged Wild symbol has 4 extra lives. It spends a life when it contributes to a win.
Io is often described as looking like a pizza covered with melted cheese, olives and tomato sauce. The reason for this distinct surface is the vast number of active volcanoes.
4. Starz Megaways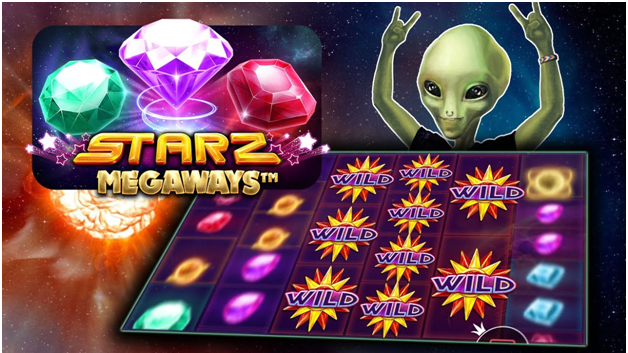 Starz Megaways is a Pragmatic Play-powered online slot that offers up to 117649 winning ways, and a top prize capped at 10000x. The game features expanding wilds and a free spins round where these wilds remain sticky on the reels. The RTP of this high volatility online slot is 96.48%.
This is the second Megaways slots from Pragmatic Play, after Great Rhino Megaways. While Great Rhino has more of a classic Megaways format, featuring cascading wins and free spins with increasing multipliers, Starz Megaways has interesting new features that shake up the Megaways series quite a bit.
Starz Megaways has dazzling graphics, set in outerspace with symbols that depict jewels and all sorts of heavenly bodies. There is an electronic music soundtrack that will definitely have your bobbing along as you spin the reels.
To hit winning combinations in Starz Megaways, you have to land three or more matching symbols on adjacent reels. The most generous symbol in the game is the green gem, which pays out a prize worth 2.5x your stake. While this doesn't sound very high for a game with this variance, it's possible to hit multiple prizes on a single spin which can cause those prizes to really add up.
To help boost your odds of winning, there are expanding wilds. Whenever they appear on the reels, they'll expand vertically which almost always results in a good payout.
When you land three bonus symbols, you'll trigger the free spins round. Before this, however, you'll get a re-spin that gives more bonus symbols a chance to land more symbols to increase the number of free spins that you'll get.
– 3 bonus symbols for 6 free spins
– 4 bonus symbols for 8 free spins
– 5 bonus symbols for 10 free spins
– 6 bonus symbols for 15 free spins
During the free spins round, all of the symbols that appear on the reels will expand vertically – kind of like they do in the game Starburst. They also remain stuck on the reels until the bonus round is over.
If you manage to land one or two of these sticky expanding wilds, you'll end up with some amazing payouts. However, Pragmatic Play does limit its wins at 10000x; if you win more than this, then the round will end right away.
5. Mega Flip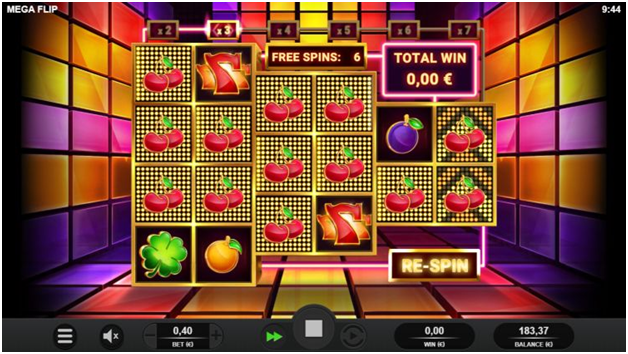 The disco-style Mega Flip online slot lights up PCs and mobile devices with colorful fruit, bell, and 7s symbols. This new slot from relax gaming It features 18 independent reels in a 2-2-3-3-4-4 layout, which flips during a free spins round to make it easier to land winning combinations. You can boost wins by an unlimited amount in this exciting feature.
You win by matching symbols on adjacent columns. Winning symbols can lock in place for a series of respins, which carry on if more examples of the same symbol appear. Win multipliers of up to 7x are possible during this round of the Mega Flip slot machine.
The reels sit above a grid of colorful tiles that light up like a 1970's disco floor. More bright lights shine behind them, and a funky tune plays out to highlight the theme. The symbols are also a throwback to decades ago. Cherries, plums, and oranges appear alongside a golden bell, red 7s, stars, and diamonds.
But as soon as you start to play the Mega Flip slot online, you realize the gameplay is right up to date. The stepped reels are an instant giveaway, but look a little closer, and you see multiplier values above them, and a purple rectangle below. These unlock prizes of between 2x and 7x the base value, and the respin feature, respectively.
Each symbol position spins independently, giving you 18 reels, stacked into six columns. You win by landing matching symbols above or below each other, or in adjacent columns from the left. It's an unusual setup, but very easy to follow. Play Mega Flip for free on this page, and it will soon become clear.
Stakes range from 0.20 to 100.00 per spin, and you win the bet multipliers shown in paylines table. Long-term average paybacks are 96.14% on this slot game.
Now enjoy these new five slots at Indian friendly online casinos of your choice.