Grab Rs 500 by just downloading the Poker Lion App on your smartphone- Also various other promotions to play Poker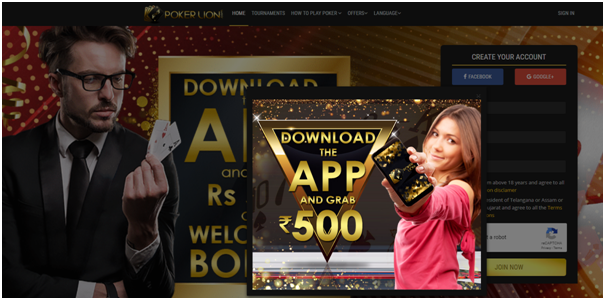 Poker Lion the best online poker site for Indian players offers many exciting bonuses to grab. One such bonus of Rs 500/- to grab if you download their app and play games with smartphones. The app is currently available at Poker Lion website for Android phones and soon you will get it at iTunes store for iOS and from Microsoft store for Windows Phones.
Tournaments at Poker Lion
Poker Lion offers many poker Tournaments. Here are the popular poker tournaments to enjoy at Poker Lion:
Freeroll booster poker tournament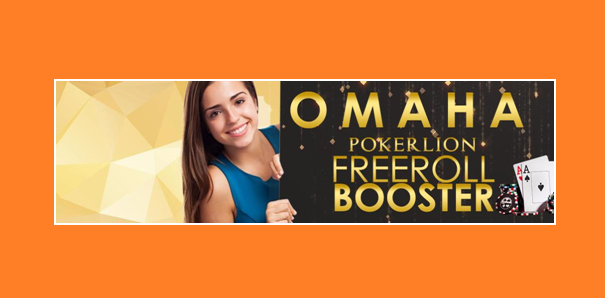 This online poker tournament is a freeroll Omaha tournament with Pool Prize of GTD 500. All you need to do is, play one raked hand of ₹ 100 buy-in at cash table to get the tournament tickets after you deposit the cash amount.
Join 1K GTD Poker Lion freeroll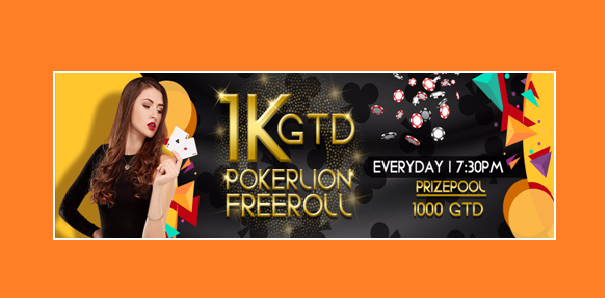 This online poker tournament is a freeroll Holdem tournament with Pool Prize of GTD 1000. Players can play the tournament Everyday 7.30PM.
Join 10 K GTD poker every Sunday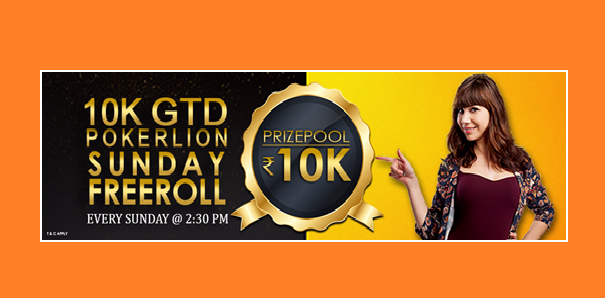 This online poker tournament is a freeroll holdem tournament with Pool Prize of GTD 10K. Players can play the tournament on Sunday at 2.30 PM.
All tournaments will trigger on minimum player registration. User have to deposit Rs 1000 to get enroll on this tournament.
The deposit offers at Poker Lion
Deposit ₹ 1000 and get 2 tournament tickets
Deposit ₹ 2500 and get 10 tournament tickets
Deposit ₹ 5000 and get 1 tournament ticket daily for 30 days
So, now deposit and "ante up" everywhere with PokerLion android app! You can play poker, conquer the table, and win prizes with just a mobile app and internet or WIFI connection.
All the games have an outstanding graphics, easy and fast deposit and withdrawal process, enjoy regularly updated tournaments and get free chips daily to your account
Now Just download the app and start playing with your existing PokerLion account. The new users need to have a PokerLion account to get started. When you are ready, just open your app and Sign in to your account and begin your poker play.
Click here to know the latest offers by Poker Lion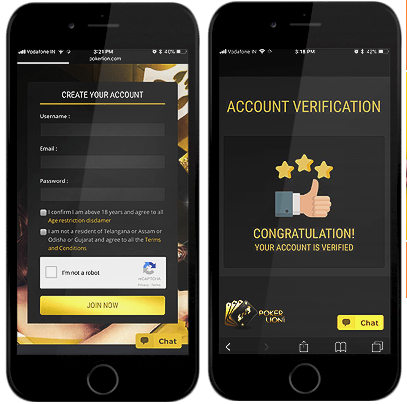 To get started Select a Username, Valid Email ID & Password, Agree to the terms and Click Join Now!
You will receive a verification mail so Verify the email ID. Now start to Play Poker Online.
Login to your PokerLion account and click on the Cashier button on the website, Select from one of the values flashed on the screen or enter any amount of your selection.
On successful payment, you will be redirected to the PokerLion window which will show your transaction ID. You're now set to play the online poker games.
The aim of the online poker game is to succeed the pot by forming the maximum ranked five-card Poker hand or have all the other Players give up the pot to you by flopping to your Bet.
A "standard" deck of poker cards contains 52 Cards in each of the 4 suits of Spades, Hearts, Diamonds, and Clubs. Each suit has 13 cards which are Ace, 2, 3, 4, 5, 6, 7, 8, 9 and 10, Jack, Queen and King! This is the French or Anglo-American deck. Other nations have their own traditional decks which differ in suit and face values. There are large numbers of online poker cash games that can be played with a standard deck of poker cards.
If you win visit your profile and select your withdrawal mode. Choose your Withdrawal Amount and "Proceed". Soon you will get your winning amount on your casino account to withdraw.