Baadshah join hands with Asian Poker Tour to give Indian gamers access to International Competition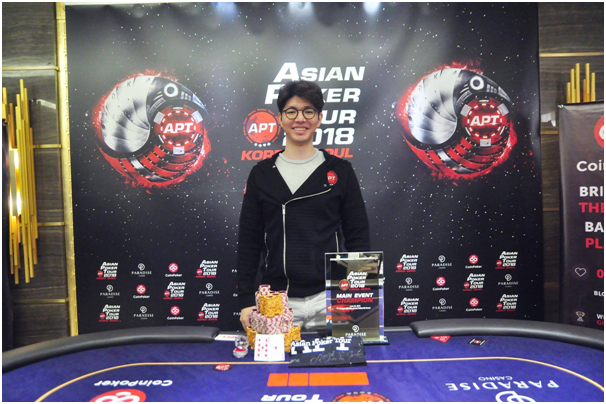 The Casino Pride group backed online poker site Baadshah Gaming has joined hands with the Philippines-based Asian Poker Tour (APT). Baadshah Gaming will conduct online satellites giving Indian poker enthusiasts the opportunity to win tournament packages to various upcoming APT events in the Asia-Pacific region with greater access to more international competition. Baadshah Gaming now would become an official APT partner in India, giving players the chance to take part in APT events through satellites packages, be it live or online. Also it will run online qualifying contests, allowing Indians to win tournament packages to APT events in Asia and the Pacific region.
According to APT executive tournament director Lloyd Fontillas "The goal of the partnership is to increase the presence of the Indian players at each and every APT event and we believe, with Baadshah Gaming having the capabilities of running both online and land-based qualifiers, this will happen,"
Baadshah Gaming began operations in March 2017 as an online portal for poker and other games of skill. The brand is owned by Oceanking Software Solutions Llp which sold a stake in Baadshah to Goa's Casino Pride group. The deal allowed the start-up an opportunity to operate the Baadshah Gaming Live venue on board the Casino Pride casino boat moored near Panjim, capital of the Indian state of Goa.
With this, they are able to host a variety of live gaming tournaments, bringing poker players from all over the country to show-off their poker skills. Baadshah Gaming had held its own live tournament series at its live property in Goa in December 2017 and April 2018 which was very well received by the Indian poker community. The two Baadshah Gaming Live Tournaments paid out over 1.7 crores in prize money with tournament buy-ins as low as Rs. 10000.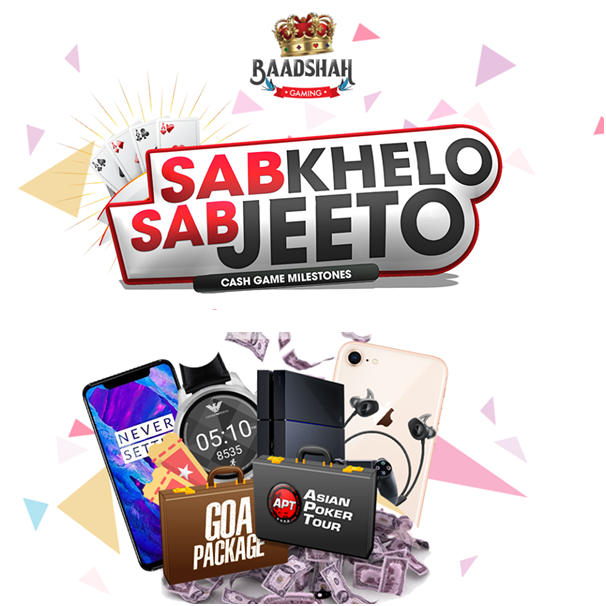 According to Madhav Gupta the co-founder of Baadshah Gaming, "It is every poker player's dream to win a prestigious title like the Asian Poker Tour and now that dream can be made a reality by simply winning small buy-in satellites on Baadshah Gaming and flying out to various APT tournament series across Southeast Asia."
APT Tournaments
The Asian Poker Tour is the biggest and most-coveted poker tour in Asia. Since its inception in 2008, APT has grown to a large scale, adding multiple destinations in its yearly tournament roster. With the aim of popularizing poker as a poker sport across the Asia Pacific region, APT has held events in Macau, Philippines, South Korea, Vietnam, Cambodia, Australia even taking the game to far-flung tiny French colony of New Caledonia. To date, the APT has staged more than 80 major events and numerous smaller tournaments mainly in the Asia-Pacific Region. APT events combined have generated over USD 30 million in prize money, all awarded to players.
Last November, the APT signed a new two-year agreement with Geutebruck Korea Inc to host several poker tournaments at the Paradise Casino Walkerhill in Seoul and the Paradise City casino resort at Incheon, both in South Korea.
As a result of the agreement, Baadshah Gaming will be the official APT partner in India, and will be providing Indian players the ability to take part in the Asian Poker Tour events at a fraction of the cost through satellites packages, both live and online. Poker players can play online satellites on http://www.baadshahgaming.com, while live satellites will be conducted at the Baadshah Gaming Live venue on board Casino Pride in Panjim, Goa. The APT Korea Championships 2018 is due to take place from August 10 to 19  2018 at Paradise City. (with inputs from various news sources)