Where to play high limits blackjack online?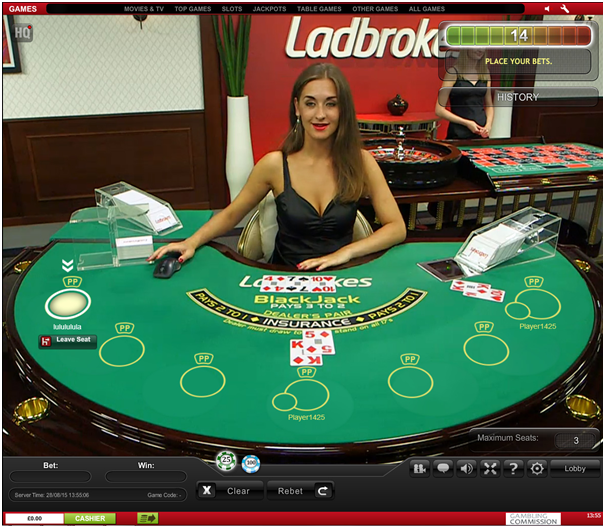 High limit Blackjack can be played at online casino and in the game the hands are dealt exactly like in classic Blackjack, but at higher table stakes. Players compete directly against the dealer, who represents the house. Players and their card totals cannot affect the outcome of the hands of other players – all action is solely against the dealer.
High Limit Blackjack can be played with all gaming devices be it on your PC, tablet or mobile. High Limit Blackjack games are ideally suited to casual players and high rollers alike. The difference between this game and other variants is that your maximum wagers are so much greater that it certainly gives you significantly more latitude in your betting variation where you stand to win more when you make the right calls. You can find your table limits posted on your table the moment you start playing. It is not necessary to wager at the maximum limits in high limit online Blackjack games, it is simply an option available to you should you so desire.
How to play Highlimit Blackjack online?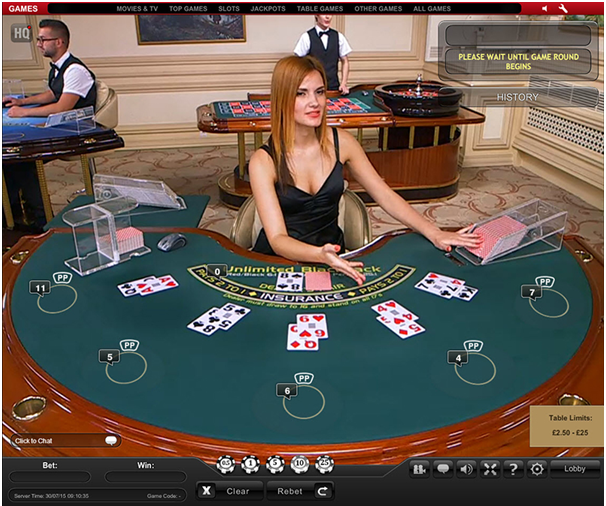 To play high limit blackjack online you need to find the online casino that offers such high stake game.
Once you find the online casino you register yourself and open your casino account with real cash.
When you make your deposit you will be offered great sign up bonus to play the games at the online casino.
Now go to games lobby and search for high limit blackjack games. Or go to the live casino and play the game against live dealer.
Click on the game and it loads on your mobile or PC screen and you click to start.
During a round of high stakes online Blackjack, everyone at the table is dealt two cards to begin with. The player is dealt both of their two cards face up, and the dealer receives their first card face up and their second card face down.
You must evaluate the strength of the dealer's hand as well as your own hand in making decisions in high stakes online Blackjack. Note that the dealer will draw to 16 and stand on all 17s. Insurance pays 2 to 1 as in other standard Blackjack variants.
To win, your cards must add up to as close to 21 as possible without going over. You can continue to draw cards into your hand until you either decide to 'stay' – decide to take no additional cards – or 'bust' – exceed the 21 limit.
If a player busts, their hand is immediately over and their wager lost, no matter what hand the dealer has. When you bust, the dealer will announce that you have lost the hand.
High limit games are invariably more captivating since they require players to be more focused on the cards dealt and betting decisions. As always, you have the option to change your wagers after each hand that is dealt to you.
At any time during a hand, a player can choose to stay and take no more additional cards. Once a player chooses to stay, this action cannot be undone and it is then the dealer's turn to reveal their two-card total and draw additional cards if necessary. A dealer must have a total of at least 17 in their hand before they can stay. Once they have a total of 17 or greater, the dealer will be forced to stop drawing cards. If the player has a higher hand total than the dealer without having gone over 21, the player wins the wager.
With high stakes Blackjack games, you can employ winning strategies or you can simply play with your gut instinct.
The betting in High Limit online Blackjack
In high stakes online Blackjack, all cards are dealt from a shoe that contains a total of six decks, with each deck comprised of 52 cards. After each round the cards are shuffled. By using the $1, $5, $25 and $100 chip buttons on the screen, players can choose their wager total. Once the amount has been selected, click on the table to place the bet, and then click 'Deal' to begin the hand.
Bet amounts cannot be changed for any reason after hands have been dealt. However, extra wagers such as double-downs, splits and insurance bets can be by the player throughout the hand. The buttons needed to make these wagers appear when they apply. For example, players will not see the 'split' button if they do not have a hand that can be split.
Before the dealer reveals their face down card, players must finish drawing their own cards and either stay or bust. If the player and dealer each hit Blackjack at the same time with their first two cards, the hand is automatically considered a push. The player's wager will be left on the table and the next hand will commence. If the dealer goes over 21 while drawing cards, all players still active in the hand win their wagers.
Note that minimum and maximum betting amounts apply to every game played and may only be surpassed by options including double-down, split and insurance. If a player has not placed their wager within the default time limit, the hand will continue without them.
If a player places their bet but does not click the 'Deal' button before the time limit expires, their bet will remain active and two cards will be dealt to them. If a player cannot click the 'Deal' button due to a disconnection, disconnection rules apply.  The minimum bet amount is $1. The maximum bet amount is $300 and this can vary from game to game.
Where to play High Limit Blackjack online?
Not all online casinos offer High Limit Blackjack variants but most of the online casinos do offer this game to be enjoyed. Here below are some of the online casinos where you can play High Limit Blackjack online. Note that not all online casinos accept Indian players or allow you to make a deposit in Indian Rupees to play the game and you will need to abide by the currency they offer to play this high roller game.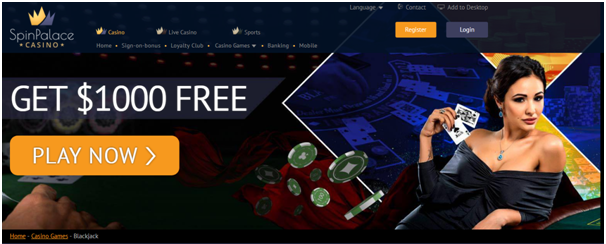 Spin Palace casino is powered by Microgaming and offers over 40 different Blackjack tables on display and ready for you to play.  Some of them are Multi-Hand Blackjack, Single Hand Blackjack, European Blackjack, Tournament Blackjack, Vegas Blackjack, Atlantic City Blackjack, Blackjack Double Exposure and Blackjack Gold Series Games.
Everything from Vegas to European and the popular, high-rolling formats of blackjack are available online here and you can bet up to 5000 credits on certain Blackjack variants, so everyone from new players to Blackjack high-rollers are welcome.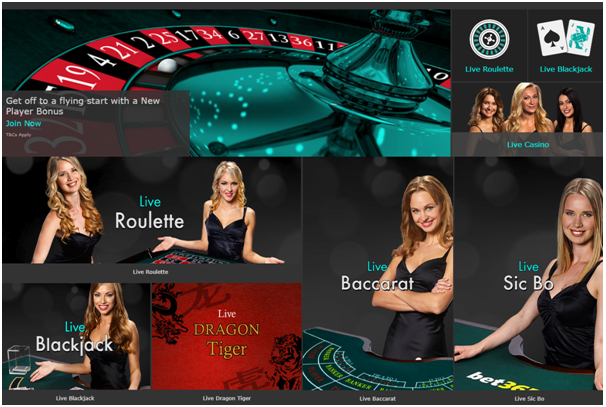 At Bet 365 you can enjoy Live Blackjack table online and have eight-deck Live Blackjack which has a live dealer, a real Blackjack table and multiple players. The cards are shuffled when there are approximately four decks left in the shoe.
The only games offered in the live blackjack room are classic blackjack and live unlimited blackjack, since real people have to be paid to deal cards. These games are powered by Playtech and you can play Blackjack Pro, Blackjack Surrender, Progressive Blackjack, Blackjack Switch and Multi-hand Blackjack. At this live game online you can place bets up to $600 on a high limit table.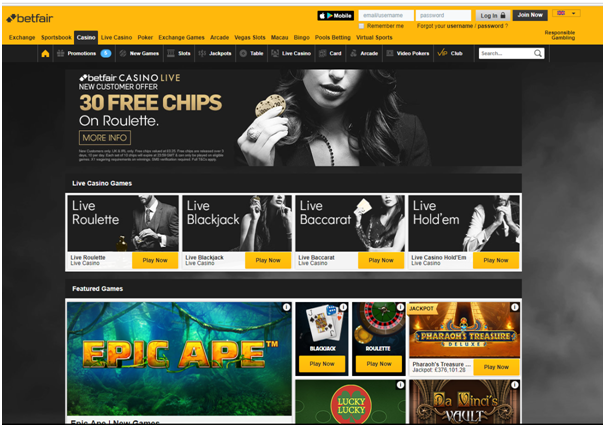 Betfair also offers high limit Blackjack tables both at live casino and its general casino. You can place $ 10000 or more bets at this game. Powered by Playtech this online casino offers several versions of the game right from the traditional Blackjack version and the Unlimited 'one to many' formats, which allows for an unlimited number of players to sit down at any one table simultaneously. Additionally, the Grand, Royale and VIP Blackjack tables can accommodate the high rollers with slightly deeper pockets.
With more than 40 live tables to choose from, you can be sure of finding one where the table limits are to your liking. The tables allow minimum bets of $1 to $25, with maximum bets from $1,000 to $5,000. The maximum bet limit for side bets is set at a $50.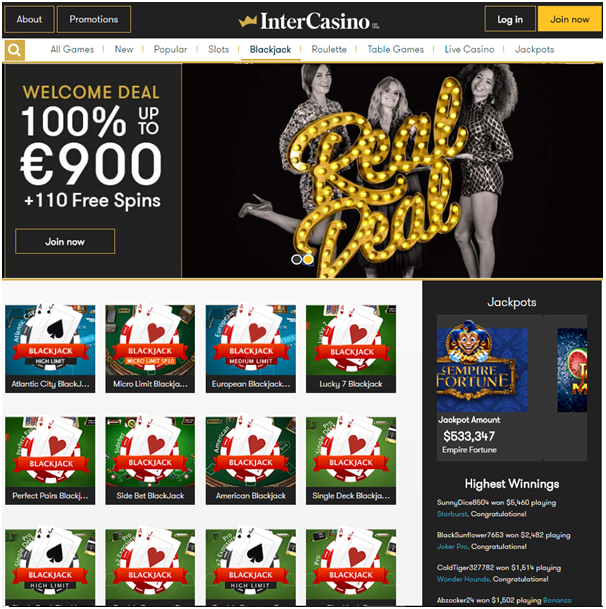 Intercasino offers over 30 Blackjack variants and the maximum bet for the high limit tables is $5000. InterCasino hosts the game for both desktop and mobile device players. Also enjoy live casino games including blackjack, which means that you can play against a real dealer from the comfort of your own home.
In addition to their United Kingdom licensed site, they are a fully licensed online casino in Denmark and hold a Maltese license enabling them to provide services to multiple countries from their international .com site.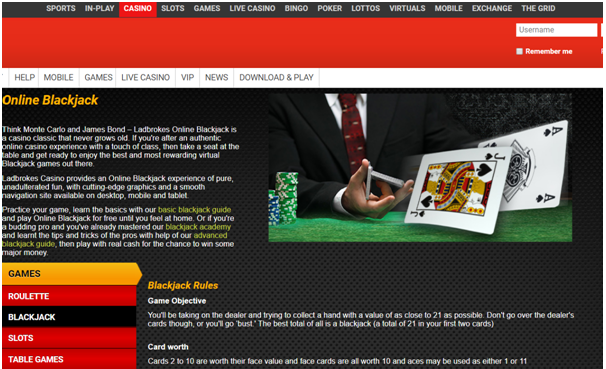 Ladbrokes offer blackjack table game and live casino blackjack as well with high limit tables. There is a wide range of tables to suit your individual playing style right from your standard Classic Blackjack to Blackjack Multihand, Progressive Blackjack, Perfect Blackjack and Live Blackjack. The high limit stake you can place here is $2000 or more.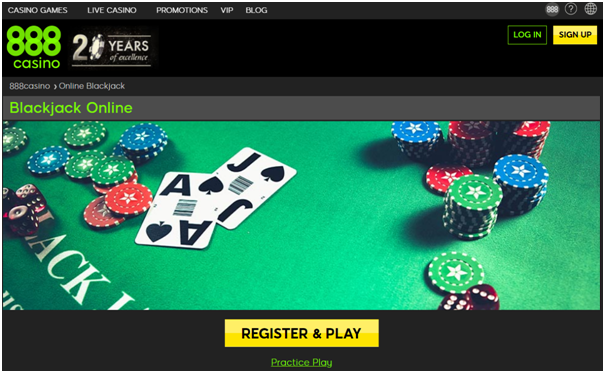 At 888 casino you can play many Blackjack variants like Multihand Blackjack, American Blackjack, Classic Blackjack and high limit blackjack. You can stake $20000 or more at the high limit blackjack tables here.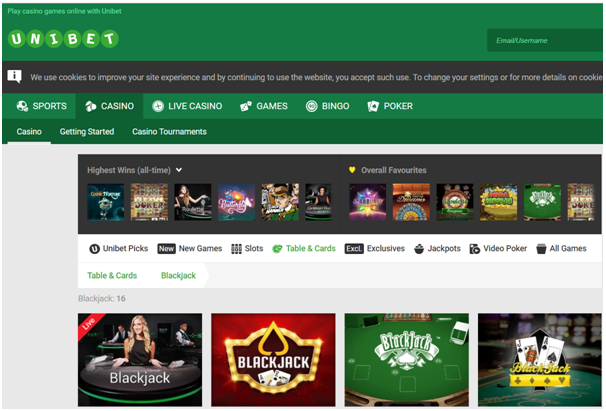 Unibet offers over 16 Blackjack variants to enjoy with mobile or laptop. You can place high stake of over $5000 to enjoy high limit Blackjack tables here. Play Live Blackjack with live dealer or enjoy other variants like multihand Blackjack, European Blackjack, Single deck, Classic Blackjack 5 hand, classic blackjack gold, blackjack double exposure and others.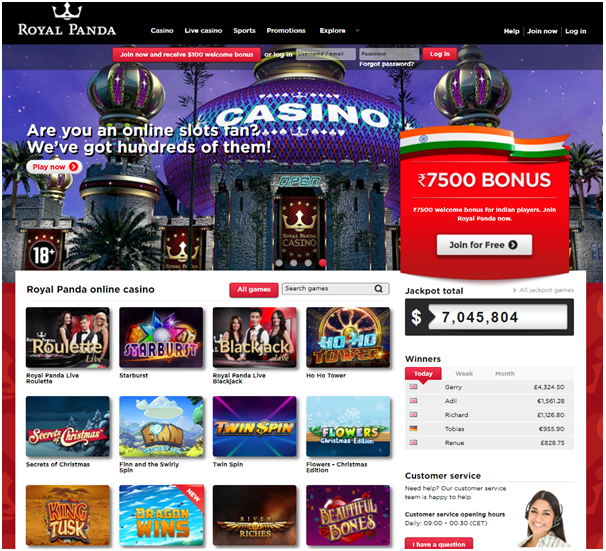 Royal Panda offers variety of Blackjack games including high limit to enjoy online. Some of the Blackjack variants available here are Balckjack classic, Blackjack Party, Blackjack Double exposure and live Blackjack to enjoy with live dealer. The highest stake here is $10000 to enjoy blackjack high limit table.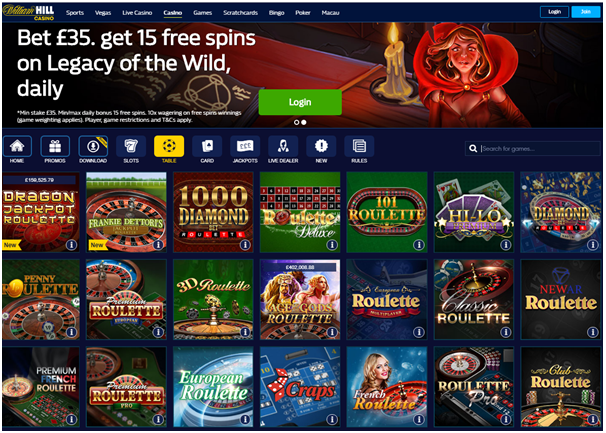 At William Hill there are over 10 Blackjack games to enjoy including high limit table. Some of the games available are Blackjack Peek, Blackjack Pro, Blackjack Scratch, Blackjack Single Hand, Blackjack Super 21, Blackjack Surrender and more. The maximum bet you can place is over $10000 at the high limit Blackjack tables.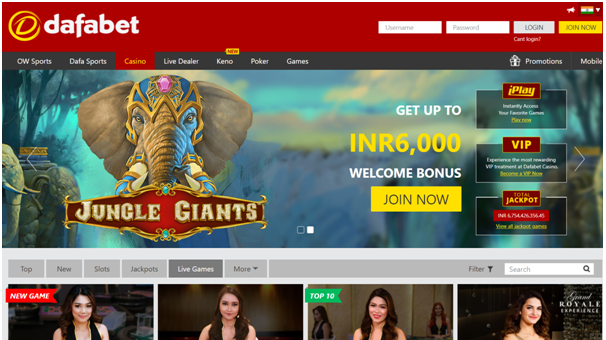 Dafabet offers live Blackjack table as well as a high limit blackjack table to enjoy online where you can place a high stake of over $500 or more.
Besides these online casino there are few others that offer high limit Blackjack online to play and enjoy like Royal Vegas, Platinum Play, Betsafe and many more.
Always remember to choose a reputed, trusted, licensed online casino to play games. Also not all online casinos accept INR as their currency to enjoy real money games so you need to deposit in either Euros, Dollars or other currencies to play high limit blackjack.