What are the most popular games that an Indian can play online?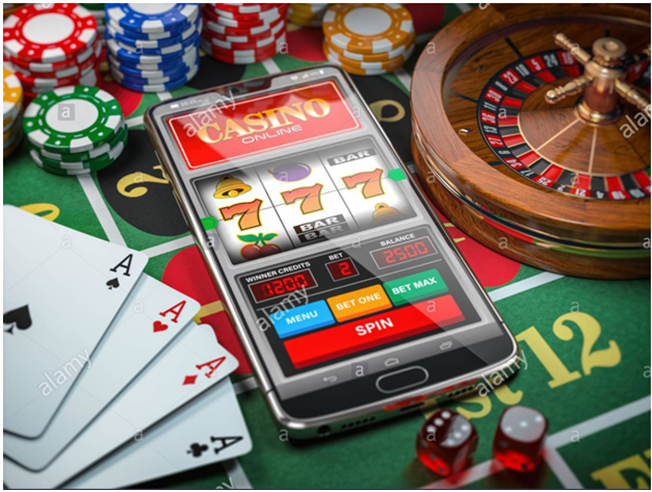 Indians are in lockdown now more than 21 days and the Indian government is now all geared to extend the lockdown to fight against the deadly Coronavirus. Though the popular TV shows of 1990's are now being streamed for your entertainment, many Indians love to spend time playing casino games online on their mobile or PC.
There are many online casinos that accept Indian players and allow you to place your bet in real-time with your own currency that is India Rupees. (INR).
The most intriguing question asked by many Indians is what all games can an Indian play online. The answer is quite simple. You as an Indian player from India can play almost all of the casino games available at offshore online casinos. But there are many domestic online sites that offer you exclusive Indian games like Indian card game Teen Patti, Rummy, Poker, Andar Bahar and more.
Whatever games you want to play at an online scenario is just your choice. All you need is to pick your mobile or sit in front of your PC, then type the online casino URL on your web or mobile browser to enter the online casino or download the casino app and begin to play. You will need to register at the online casino one time and then log in with your user name and password anytime you wish to play games. Also your choice to play free casino games for fun or play with real money. When playing with real money you have to make a deposit with real INR to bet in real.
What are the most popular games that an Indian can play online?
Here are the six most popular games you can play online at any Indian friendly online casino.
1. Teen Patti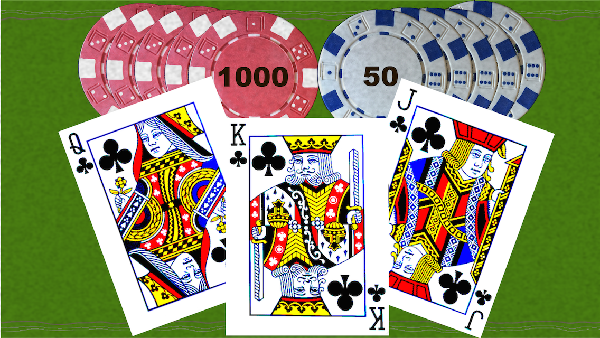 Teen Patti is a card game that has its origins in the Indian Sub-continent. It has similarities to poker and is also called flash or flush in some areas of the world. This is a three-card game that is played with a deck of 52 cards. It involves both luck and skills. There are many operators in India and abroad that offer apps and websites that enable 3 patti play online. Now India's favourite card game you can find a game whenever you want online with many casinos offering different variations.
2. Blackjack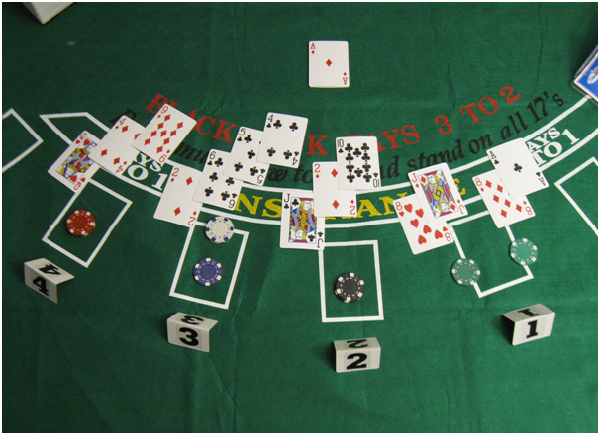 One of the most popular card games around the world is Blackjack. Take on the dealer and race to 21 in this simple but thrilling table game. A player wins the game by scoring higher than the dealer without going over 21. The online game begins by a player placing his bet on the table. The player is then dealt two cards. The dealer also receives two cards, usually with one card facing upwards. The cards are dealt in rotation from the dealer, moving left-to-right. Once the cards are dealt, a player has the option to stand, hit, split or double down. In Blackjack, card suits are irrelevant. Cards 2 to 10 have face value while Jacks, queens and kings are worth 10 points. Aces can have a value of either 1 or 11.
Once the cards have been dealt and if you are happy with your two cards, you can choose to stand and see if the dealer can beat your hand. If you feel you have a low hand, you can tap on the hit button and the dealer will deal you an additional card. In blackjack a players strategy is based on the status of his current hand as well as the dealers showing card. A good player knows the basic rules on when to hit and when to stick. If you feel like you have mastered the game and you want to make the game more interesting, you can always swap over to playing for real money at any given time.
3. Roulette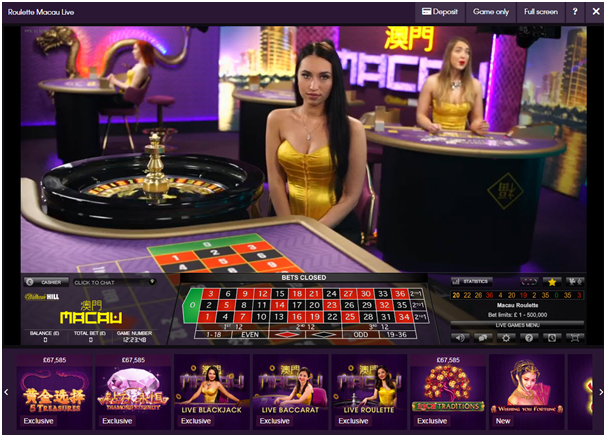 At online casinos Roulette is played on a virtual table with a spinning wheel on one end while the main layout is covered with columned boxes containing numbers 1 through 36. Surrounding these boxed numbers are black and red rectangles or ovals. The numbers 1 through 3 are closest to the dealer and just above them 0 and 00 can be found with green backgrounds. These numbers all represent inside bets.
Outside these boxes are additional boxes with numbers 1 through 18. These are used for outside bets and are laid out on the part of the table across the dealer. The wheel is spun by and a small white ball is released in the opposite direction on top of the spinning wheel. With the speed of the ball decreasing, it will settle into one of the numbered slots marked 1 through 38. Red or black, odd or even, and much more. Place your bets and then watch the wheel spin and maybe your luck is in!
4. Live Dealer Games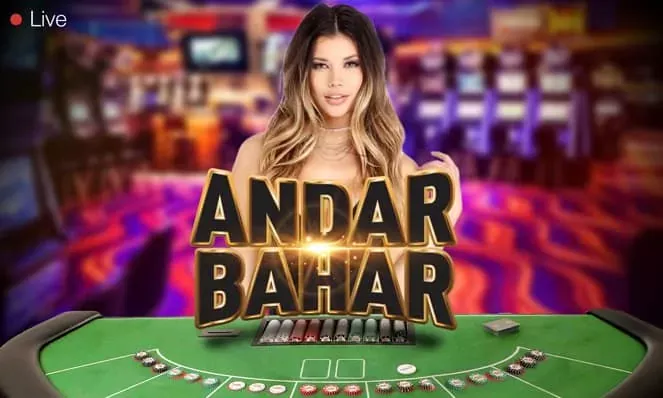 Live dealer games are played at live casinos online. Live casinos are now a part of online casinos where you can play live games of roulette, blackjack or baccarat all live with real glamorous dealers. You have the feel as of real casino when playing against real house dealers. This is what a live online casino is all about. Instead of playing against the machine a live online casino game involves competing against a real dealer. Live casino, is streamed live on the player's screen, allowing the player to follow the game in real time. You can chat while you play and have fun. Note that you need to have a good and stable internet or WiFi connection to play at any live online casino with your mobile or PC. Mobile data wont work here so best is to have a WIFI . Also update your phone software be it IOS 13 and above or Android 4 and up mobile. Also unlike at online casinos, live casinos demand real money play as live games are not available for free.
5. Slots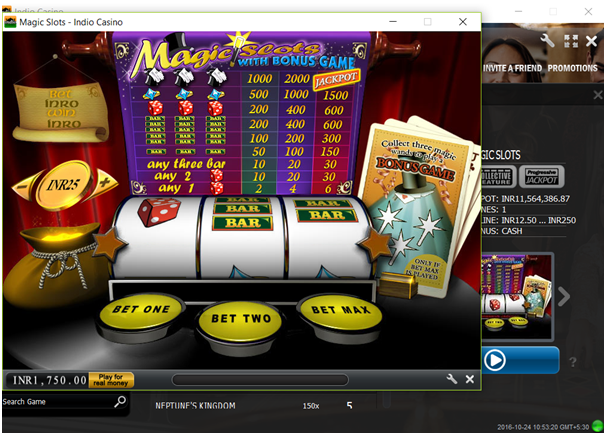 There are a huge range of exciting slots with hundreds of different themes. You can find your favourite as you hit the reels and start discovering great in-game bonuses and hopefully big winnings. Moreover these slot games at online casinos can be played whenever and wherever you want, without the need to visit any land casino.
You will find that there are so many slots to enjoy with wide variety of themes and features. As there are hundreds of slot machines in the casino library you are sometimes confused which one to play. These online slot games are of different types so you need to find that which suits your budget as well as your playing style. There are video slots, 5 reel slots, 3 reel slots, 3 D slots, classic slots and progressive slot machines.
One important aspect of selecting a slot machine to play online is going to be one that has a playing format that you are comfortable playing, some slots are designed as low variance slot games meaning you will spin in more lower valued winning payouts than higher paying ones, and some slots are designed the other way round and these are known as high variance slots.
You may be attracted to play one particular slot game due to its theme, the bonus games or a whole host of other features that any one slot game has to offer.
There are a whole host of unique types of bonus games round and base game features that can be awarded to you when playing some slots online, and by selecting a slot which triggers it respective bonus games more regularly than others you really will be getting a much more entertaining type of slot playing session.
6. Poker Online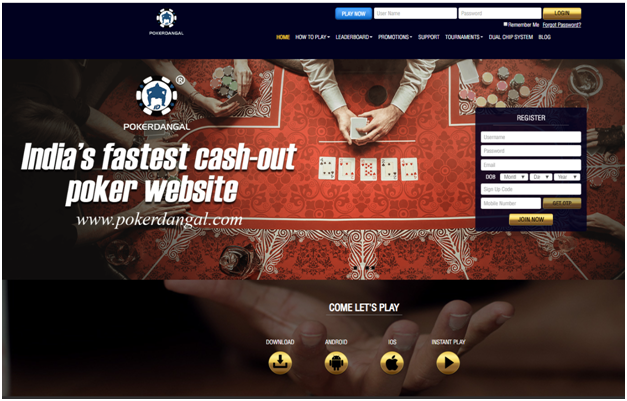 Poker is growing strong in popularity in India and established itself as the most social and dynamic gambling game for real money. There are many popular variations of Video Poker, but in general, the game is pretty much the same. The player gets five cards from a virtual 52-cards (53, if you're playing a game version with a joker) deck. Depending on the hand you got, you may discard some of your cards or even all of them. If you're discarding, the substituting cards will be dealt from the same virtual deck, and after that, the winnings are counted and paid according to the final hand.
If you want to enter poker tournaments online then there are many Indian sites for it. Texas Hold'em is by far the most popular poker game played online and for the majority of online poker tournaments. However, it is also possible to play Omaha, Stud, Five-Card Draw, Razz, HORSE and other poker games.
You can visit Adda52.com; PokerBaazi.com or Pokerstars India to play poker tournaments.
Besides these six popular games to play Indians have various other game choices at online casinos. You can play Rummy online, or do sports betting; or even play lottery games like Keno and Bingo.
Now click here to join any Indian friendly online casino to play real games and have fun.