The most popular Ludo App now played by Indians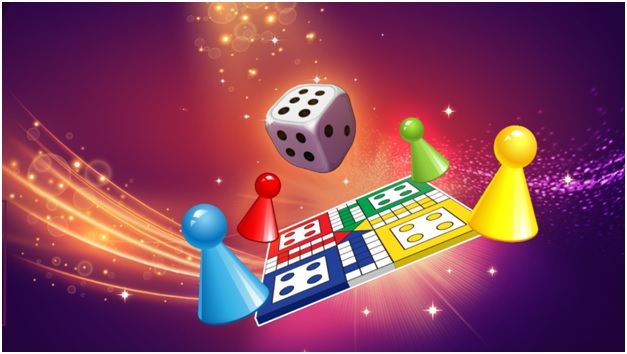 Ludo is the most popular Indian game played at every household. Favorutie among Kids and adults, Ludo is a fantastic time pass game as well. Now you don't need to buy the Ludo card at your local shop as this Indian game is available as an app for all types of your smartphone be it Android or iOS. One such app is the popular Ludo King, that brings your childhood memories right on your phones and you don't even need a board to play it.
Since Ludo King has currently become the king of your hearts and phones, here's a more about famous board game app.
Ludo King App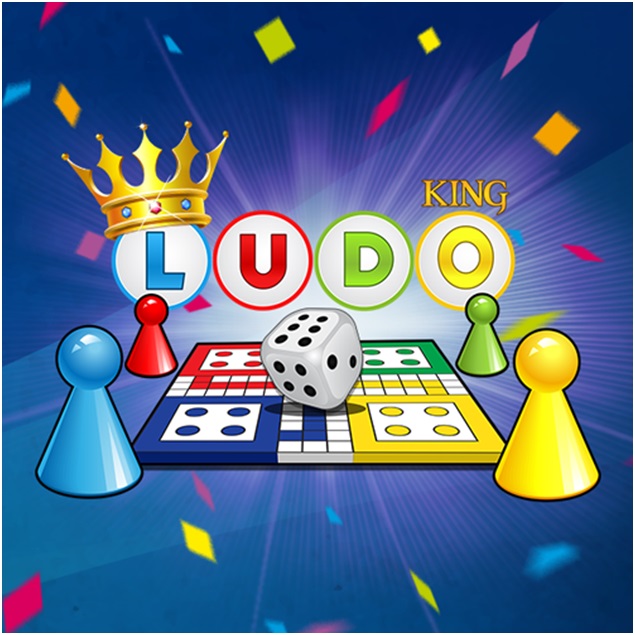 Ludo King is a popular mobile game app that brings the classic board game on the digital platform, that too for free. It is a cross-platform app that works on Android, iOS, desktop, and even the Windows mobile platform.
Released in 2016, Ludo King has become the first Indian game to cross 100 million downloads on Google Play which is also the modern version of the royal game of Pachisi.
With 300 + million downloads Ludo King is a classic board game played between friends and family. Play the dice game of kings! Recall your childhood! Ludo King is also a favorite game of Bollywood superstar. Play this dice game Ludo King. Best casual game in board games.
There are interesting new game themes available like Nature Theme, Egypt Theme, Disco / Night mode Theme, Pinball Theme, Candy Theme and Christmas Theme.
Features of the Ludo Game App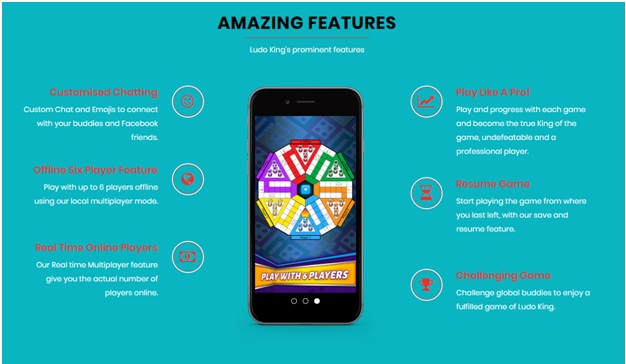 You can do real chat with friends and buddies or make buddies worldwide
Even challenge Facebook friends/buddies
Find Player statistics with XP and level up system
No internet connection required! Play against the computer.
Play with your family and friends through Local and Online Multiplayer.
Play 2 to 6 Player Local Multiplayer Mode.
Express yourself by sending emojis to your opponents.
Play Snake and Ladders on 7 different gameboard variations.
A Ludo game which was played between Indian kings and queens in ancient times. Roll the Ludo dice and move your tokens to reach the center of the Ludo board. Beat other players, become the Ludo King.
Ludo King follows the traditional rules and the old school look of the Ludo game. Just like the kings and queens of India's golden age, your fate depends on the roll of the Ludo's dice and your strategy of moving the tokens effectively.
Enjoy a game of Snake and Ladders on 7 different gameboard variations.
Ludo King has been ranked no. 1 in the "Top free Board Games" category on Play Store and App Store.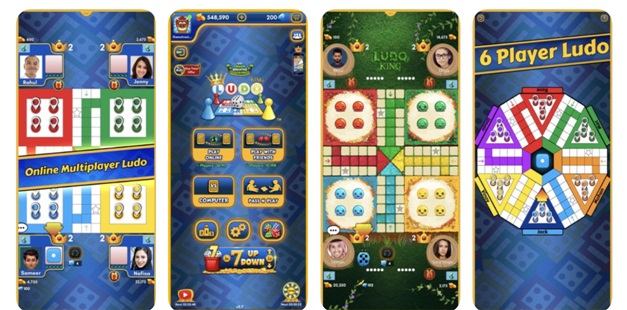 Ludo King stands out in various ways and there are reasons it is a popular Ludo app on both the app stores. The app works in offline mode too (Computer and Play & Pass modes), allows you to play with friends and challenge people on Facebook, has a multiplayer mode (up to 6 players), allows you to enable themes, and has the chat and emoji ability.
Another interesting element about the game is that it allows for Snakes & Ladders, 7 Up Down, and Spin The Wheel to earn coins — to have more fun in case you get bored of Ludo. Additionally, there are daily bonuses for earning coins. All this is packaged in a simple UI. However, there is one downside; Ludo King has frequent long ads. The silver lining is that the adverts can be disabled by paying just Rs. 80, which seems like a good deal for smooth gameplay.
How to play Ludo King?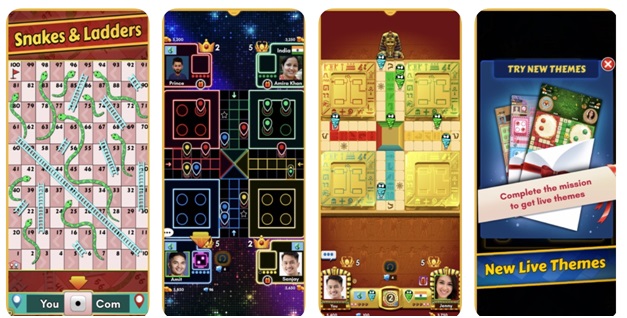 Most of the Indians know how to play Ludo and how desperate player is to roll a sixer. For those who don't know, Ludo is all about rolling the dice and moving your four tokens (of different colours) to take a full round of the Ludo board, reach its centre, and win it. The objective of the game is pretty straightforward; each player gets 4 tokens, these tokens must make a full turn of the board and then make it to the finish line. Whoever gets all four tokens to the end first is the winner. However, each move can only be made based on the number decided by casting a six-sided die, and each token can only move out of their home by casting a six. Additionally, the competition factor of the games is upped by the fact that while moving if another player's token lands on the same square as your token, then your token will automatically be sent back home and you'll need to roll a six again.
Snakes and Ladders
Like Ludo, you may have played this board game when you were young. Ludo King now incorporates this classic game as a whole new level. The objective of the game is simple: you start on 1 and you have to be the first one to make it to 100. However, you can only move the same number of tiles as the number you roll on a die. As the name suggests, the board is also littered with snakes and ladders. If you land on the same tile as the beginning of a ladder, then you can take the ladder as a shortcut and move on up. A game of ups and down, Snakes and Ladders has been a favorite for generations; and now you can play it too, with Ludo King.
Click here to download Ludo King app for your iPhone
Click here to download Ludo King app for your Android
Click here to download Ludo King app for your Windows mobile
The game app is free to download and get started at once. But the app does have in app purchases to buy more free coins in case you are impatient when your lives to play end. Play for free and win free to play more is the concept here. In any difficulty contact support@ludoking.com