PokerBaazi Launched Four Responsible Gaming Features in Baazi Care program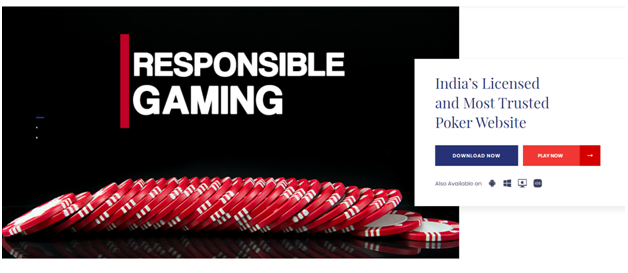 To propagate responsible gaming PokerBaazi has launched Baazi Care program for Indian punters. PokerBaazi, a popular online poker brand in India that offers awesome poker games to play and now on path of creating an atmosphere of social wellbeing, with the launch of Baazi Care.
Baazi Care is a service offered by PokerBaazi with features and tools launched to create an environment of controlled and balanced gaming for its players. It is supported by various self-regulated and automated tools that help users define their gaming limits in order to ensure that they play healthily.
According to Navkiran Singh, Founder and CEO of PokerBaazi, whether it's a safer environment or a better gaming experience, the well-being and enjoyment of  players will always come first. Pokerbaazi team is  constantly innovating in terms of what they can add to the platform and have many new initiatives planned in coming future.
PokerBaazi's website, through a blog published on 1st December 2019, announced, "we aim to provide you with a wholesome gaming experience, which includes preempting and curbing any potential negative effects associated with playing the game recklessly. This includes tools that let you set your limits to the deposits you make, adjust your stake preferences at cash and OFC tables, as well take a poker break whenever you deem it necessary. You can request changes to these limits so that the way you manage your playing evolves with the way you play."
PokerBaazi Launched Four Responsible Gaming Features in Baazi Care program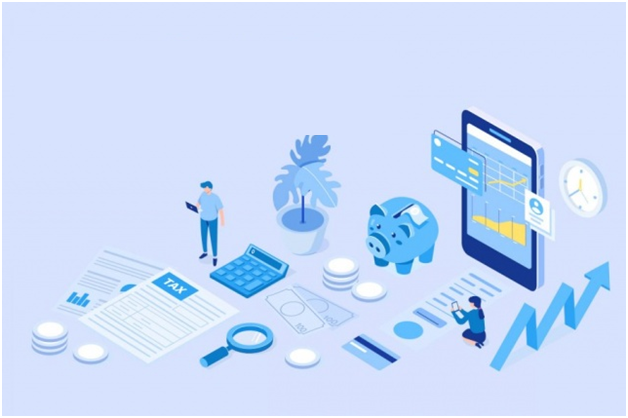 Here are the four responsible gaming features in Baazi care program which will help Indians to play casino games wisely without forming an addiction to betting or gambling.
1. You can set deposit limits
This allows players to set caps on their deposits and number of transactions in a day, week or month. This helps players with tendencies to stretch their game sessions for a long time or chase losses to limit their number of deposits or transactions to play better.
2. You can set cash table or OFC table limits
Players can manage their bankroll by setting limits on stakes while playing on Cash or OFC tables. You can set 20-40 times the buy-in as your bankroll, for whatever stakes you play at. It is suggested to lower stakes, if you lose consistently.
3. Take Poker break
PokerBaazi advices its players to take a break from playing poker if it affects their personal or professional life. It also suggests that players lay off the game for a while, if they have started using their funds set aside for essential daily requirements and expenses or if they are playing on borrowed money and feeling self-destructive.
4. Take help from counsellor
If you're facing continuous problems, the team will connect you to one of Baazi Care experts. They are counsellors and psychologists who work with clients facing emotional, physical and mental struggles in their personal and professional lives, and can guide you towards wellbeing and resolve your issues.
To connect with one of poker baazi counsellors, write at baazicare@pokerbaazi.com.
To use all the above four features you need to log in to your PokerBaazi account, and the tools to regulate the way you play will be at your disposal. Follow the instructions to access features and play responsibly.
What is Baazi Care?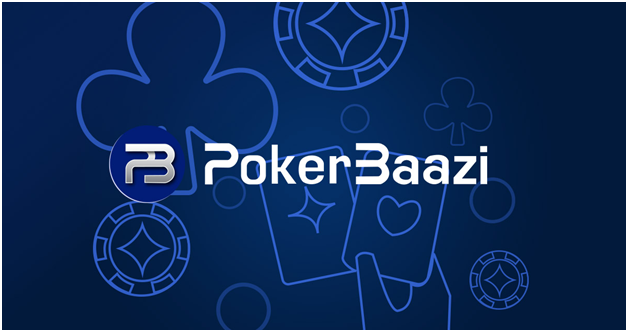 With all the above self-regulatory tools, Baazi Care offers support to players who find it difficult to shake off any form of addiction or adverse effects of excessively playing poker. A player in need can reach out to PokerBaazi team, who will connect the player to Baazi Care counsellors, who can you help them cope with emotional, physical and mental struggles in personal and professional lives.
In the past also, PokerBaazi has contributed to various other social causes such as education, disaster relief and environmental awareness. They are funding the education and upliftment of 40 underprivileged girls in association with the NGO Khushi.
In the beginning of 2019, PokerBaazi hosted a social event at Vidya Integrated Development for Youth and Adults where 80-100 underprivileged kids got a chance to interact with Olympics bronze medalist Vijender Singh, the brand ambassador of PokerBaazi.
The poker brand even collaborated with Round Table India for an event to spread awareness about saving the environment among children. Note that in the past, PokerBaazi has hosted a tournament to collect funds for Kerala Flood Relief, participated in Clean Yamuna campaign, and propagated sustainable food development systems for underprivileged kids.