Now enjoy casino on board at Jalesh cruises from April 2019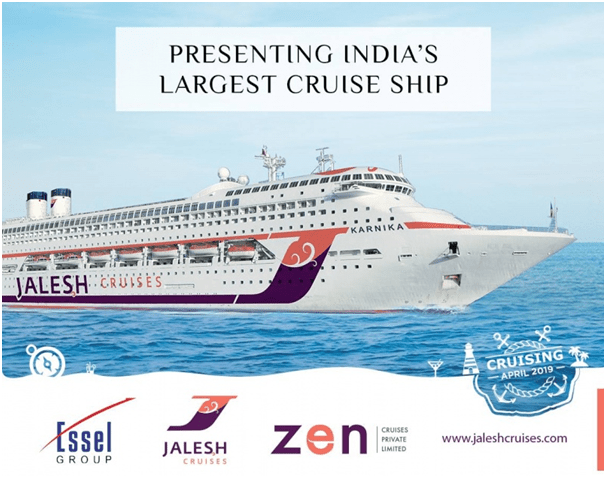 Jalesh Cruises will introduce a new brand to the Indian source market in April of 2019 as Zen Cruises has confirmed its new branding and ship name as the Pacific Jewel will be converted into the Karnika and start service from Mumbai. After an extensive refit, the 1990-built ship will offer a distinctive Indian Hospitality, the company said.
Jurgen Bailom, president and CEO, Zen Tourism and Cruises will head up the new start up which is owned by Essel Group. The Essel Group is a major powerhouse in India, with holdings from news and media to technology, packaging, entertainment, precious metals and more.
The company takes delivery of the ship on March 12, and is planning a six week conversion at a drydock in Asia.
Karnika sail from Mumbai to Goa

The first vessel of the cruise liner, the 2,000-seater, Karnika, will sail from Mumbai to Goa in April this year, with numerous other locations and cruise ships set to be added subsequently. As per the company's claim, the multi-destination cruise line will offer entertainment shows, adventure activities and exotic authentic cuisines to the passengers.
As per the Jalesh Cruises website, a casino will be available for use for patrons on board the Karnika vessel. The page on casino on the Jalesh Cruises website currently states the following:
"Roll the dice and spend your night with the lady luck and enjoy a flutter at Players Bar & Casino. Located on Deck 8, the Royal Casino will spoil you for choices. From most popular games like Blackjack, Poker, Scratch-off and Slot Machine Games to some amazing table games, this place is sure to rise up your excitement. While you are busy praying for your luck, we are here to quench your thirst with some sparkling spirits. Get ready to experience a slice of Vegas right at sea – with thousands of square feet of lights, action, slots, and tables"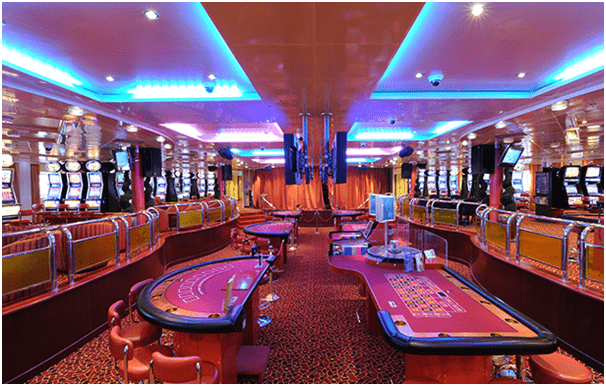 Notably, Essel Group Chairman and Rajya Sabha MP Subhash Chandra had played an important role in forming the India Cruise Lines Association (INCLA) last year. INCLA had petitioned Union Minister for Shipping, Road Transport, Highways, River Development and Ganga Rejuvenation Nitin Gadkari and the Prime Minister's Office (PMO) to allow gambling and casinos onboard cruise vessels and permit Foreign Direct Investment (FDI) in the casino sector.
The association in its petition to the PMO had indicated that currently casino operations can be conducted on cruise vessels beyond 12/200 nautical miles from the Indian coastline, i.e. outside the Indian territorial waters and had urged the government to allow casinos to operate in cruise vessels even within the Indian territorial waters.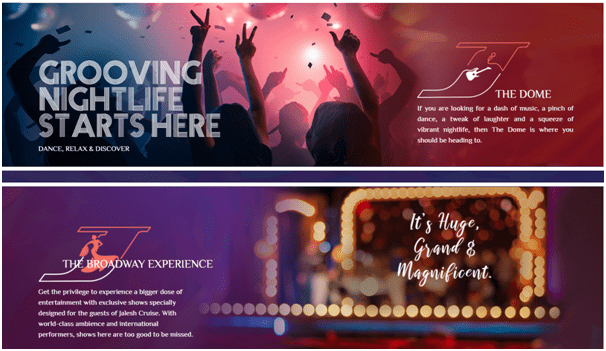 It remains unclear whether Jalesh Cruises will be offering casino services to its customers within the Indian territorial waters or opening it only after the ship crosses the Indian coastline. The legality of casinos operating in Indian cruise ships with (primarily) Indian customers outside Indian territorial waters remains unclear.
For three days two nights cruise it costs INR 17136/Person. Click here to book now.