Legalize sports betting and gambling says Indian Law Commission
Indian Law Commission wants the government to legalize sports betting and gambling in India. Submitting this recommendation in a report called Legal Framework: Gambling and Sports Betting to the law minister Ravi Shankar the commission wants to close and bring down illegal gambling. The commission advised that banning sports betting had proved to be failed and there were more increase in illegal gambling and black money circulation.
What does the Law Commission Report Says
According to this report the solution is to regulate the illegal sports betting activities and legalize it in proper way.  Among the recommendations is for a law to be enacted for the regulation of gambling that can then be adopted by India's various states. The report also recommends that gambling services should be offered only by licensed Indian operators who would be granted licenses by the regulatory authority and that gamblers should have the number or size of bets capped within a given time period.
Also the type of bettings offered in such sports should be restricted to money with a linkage to PAN card and Aadhar card and the stake amount should be prescribed by law, having an upper limit on the amount one can legally used as a bet in a gamble, which may be on the basis of the deposit, winnings or losses.
It adds "for participants, there must be a cap on the number of transactions an individual can indulge in these activities in a specific period, i.e., monthly, half-yearly 117 or yearly".
Also only individuals belonging to the higher income group shall be permitted to indulge in this form of gambling. On the other hand, individuals belonging to the lower income groups will have to confine themselves to 'small gambling', not being permitted to stake high amount".
Transactions between and among operators and players should mandatorily be cashless. Also any income derived from such activities should be made taxable, the Commission has recommended.
In this report it was also suggested that gambling be classified into two distinct categories – "proper gambling" and "small gambling" – with "proper gambling" referring to high stakes play.
The Commission specifies a minimum age of 18 years and above to gamble.
There should be a FDI policy to encourage foreign direct investment in casinoor online gaming industry. However, it has said, match-fixing and sports fraud should be specified as criminal offences with severe punishment.
The report favours a licensing regime for which only Indian nationals should be eligible. "Gambling and betting, if any, should be offered only by Indian licensed operators from India possessing valid licences granted by the game licensing authority".
Model Law for all States
The Parliament, according to the Commission report, may enact a model law for states or alternatively "may legislate in exercise of its powers under Articles 249 or 252 of the Constitution" which allows it to enact a law on a state subject in larger national interest.
It further clarifies that State Legislature is also competent to enact the required law but in consonance with the national policy on gambling and other relevant legal provisions.  Justice (retd) BS Chauhan, who chairs the Commission has opined that "regulated gambling would ensure detection of fraud and money laundering".
However, one of the members of the Commission has given a strong dissenting note against the majority view. Professor S Sivakumar has said that since the issue of betting in sports in general was never referred to the Commission by the Supreme Court, the report of the Commission is "not comprehensive".
The member has said that "no form of gambling can be permitted from the soil of the country". "The policy of the government, in general, is to disallow betting and gambling and I apprehend that the recommendation of the Commission may lead to an unhealthy and unwarranted discussion," the member said.
In its key recommendations, the Commission has said the comprehensive law must cover all modes of betting including those available online and offered and played over different media. "Since horse-racing, being considered a game of skill, has been exempted from the ambit of blanket prohibition on 'gambling', both by the legislatures and the judiciary, other skill-centric games may also be afforded this exemption", the report reads.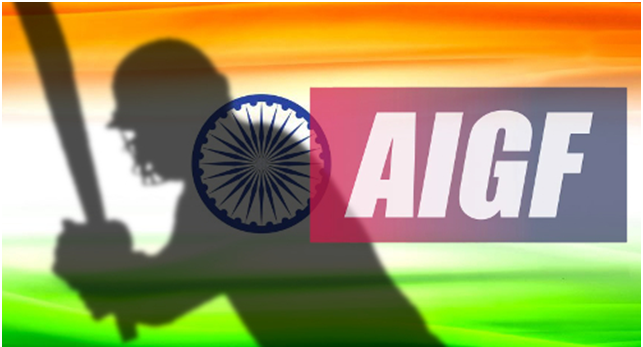 In a submission to the Law Commission's report, local gaming industry body the All India Gaming Federation (AIGF) said it had recommended a regulatory regime that would allow authorities to supervise the sports betting market.
AIGF statement was that regulators could cooperate with operators across the world to exchange information on suspicious activities including match fixing which would make the market more transparent.
According to AIGF CEO & Founder Roland Landers they welcome the Law Commission's positive recommendations on legalization on sports betting in the country. The Law Commission have been extremely co-operative and supportive to all of AIGF's efforts to initiate dialogue on regulation of sports betting and gambling in India.
AIGF hopes that government takes the law commission's recommendations into consideration. The report presented by FICCI (Federation of Indian Chambers of Commerce & Industry) in 2016 during AIGF's India Gaming Conclave 2016 estimated total turnover of the betting market at Rs300,000 crores with 90% in the grey market. Thus the law commission's recommendation to the government is highly beneficial in this time and one can expect it to have positive business implications on the gaming industry in India.