Is it legal to play rummy online for real money?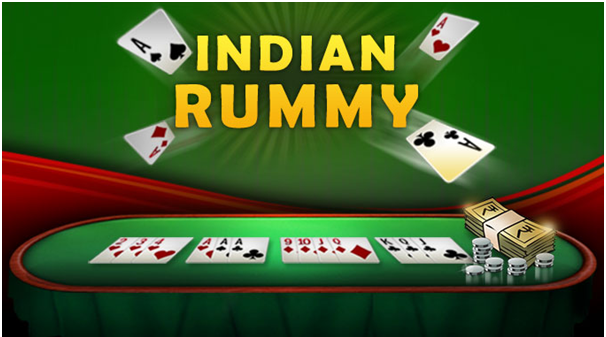 The answer to this question is yes, playing rummy online for real money is legal. You will ask why then we need to look back at what the Indian law states about gambling in India including Rummy. The Supreme Court of India in the year 1968 has ruled that rummy is a game of skill.  In 1996, the Supreme Court of India had also stated that (i) competition where chances of success depends on significant degree of skill is not considered as 'gambling' and (ii) despite the fact that there is an element of chance, rummy is preponderantly a game of skill and, thus, may be considered as a game of 'mere skill'.
In Assam, Orissa and Telangana, players are not allowed to play for real money or cash. As the laws are not clear, online casinos in India do not allow players from these states to play for money. But, they can still play as practice games for free till the laws change in these states.
The Supreme Court Judgement on Rummy
The 1968 Supreme Court ruling declared rummy to be a game of skill
"Rummy, on the other hand, requires certain amount of skill because the fall of the cards has to be memorised and the building up of Rummy requires considerable skill in holding and discarding cards. We cannot, therefore, say that the game of Rummy is a game of entire chance. It is mainly and preponderantly a game of skill. The chance in Rummy is of the same character as the chance in a deal at a game of bridge."
Further, the Supreme Court in 1996 also stated
"A game of skill, on the other hand – although the element of chance necessarily cannot be entirely eliminated –is one in which success depends principally upon the superior knowledge, training, attention, experience and adroitness of the player. Golf, chess and even Rummy are considered to be games of skill. The Courts have reasoned that there are few games, if any, which consist purely of chance or skill, and as such a game of chance is one in which the element of chance predominates over the element of skill, and a game of skill is one in which the element of skill predominates over the element of chance. It is the dominant element –"skill" or "chance" — which determines the character of the game."
Also in 1957 the Supreme Court had stated that prize competitions which involve substantial skill are business activities that are protected under Article 19(1)(g) of the Constitution of India.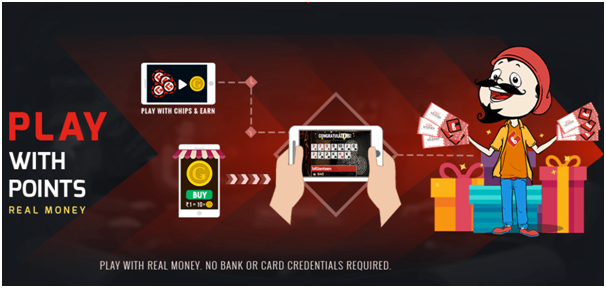 Thus to summarize the various Supreme Court rulings and the Gaming Acts of India imply that
Games of skill are exempt from the penal provisions of most gaming/gambling acts. Rummy doesn't come under betting or gambling and it's legal.
Rummy unveils that Skill is a predominant factor than Chance
Rummy is a skill based game where players show their real-time skills at the table by arranging the 13 cards in the proper sequences or sets and discarding the cards.
How to play Rummy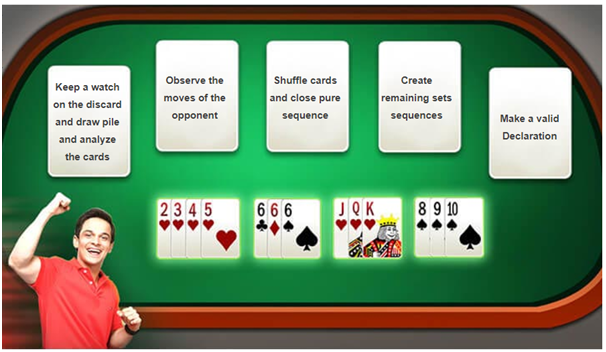 If you are a newbie to Rummy then it is a simple game and you need to practice it makes one perfect.
Indian rummy is played with 2 deck of cards with 13 cards distributed to each player.
Rummy is played with 2 to 6 players.
Rummy is all about making sequences and sets.
The dealer is chosen at random at the beginning, and then each player takes turn to deal the cards.
Once the cards a dealt, a random card is selected from the deck that is called the Joker. A Joker can be used as a substitute for any other card in Rummy.
There are 2 printed Jokers as well that can be used as substitutes while making sets or sequences.
Cards rank from low to high: Ace, 2, 3, 4, 5, 6, 7, 8, 9, 10, Jack, Queen and King. Ace has 10 points, number cards have value equal to their number and J, Q, K have 10 points each.
Ace is used as point 10 when making sets in rummy.
To finish or declare this 13 card game, you must have at least 2 sequences (of which one must be pure) and remaining cards can be arranged as sets.
Where to play Indian Rummy for real money?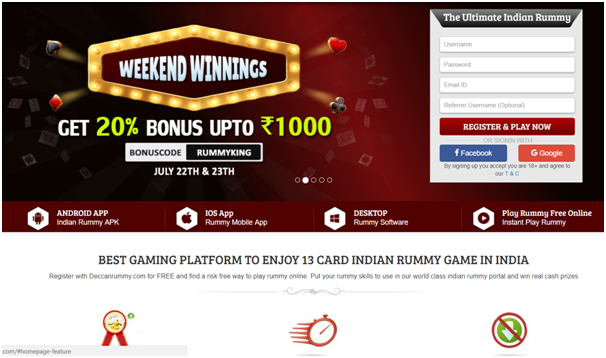 There are many online sites that offer Indian rummy to play with real money in India. But you need to know which is relaiable and best. Some of the online Indian sites are Rummy Millionaire, Rummy Circle,  Deccan Rummy, PlayRummy , Indio Casino and many others of such kind.
You can also enjoy Indian Rummy at International casinos like William Hill Casino, Royal Panda Casino and many other such online casinos.
What you need to note is before you jump into any online casinos to play real money Rummy always see that it offers best of security and is offering fair and safe play. Also note that such casinos should offer multiple deposit and withdrawal options that too in INR currency as well as offer great online customer support to answer your queries and clear your doubts.
Remember that online casinos also offer great welcome bonuses and other prizes and money tournaments to win so you have the real big prize money deal to win if you play Rummy online for real money.
These online casinos also offer a wide range of other games such as slots, video slots, progressive slots, video poker, scratchcards, arcade games, poker, bingo, table games, and other card games, which give you the chance to win large jackpots in rupees.
You can play rummy at land casinos or real casinos too. Almost all Indian casinos in Goa, Sikkim, Mumbai offer Indian Rummy to play.
Finally to remind you again that players from Assam, Telangana, Orissa, Nagaland and Sikkim are not allowed to play Rummy with real money. "The Assam Game and Betting Act, 1970" & "Prevention of Gambling Act, 1954" of Orissa do not provide an exception for Games of Skill, The Nagaland Online Gaming Act, 2016, and Sikkim On-line Gaming (Regulation) Act, 2008 envisage a licensing regime for specified skill games and ban this game even at online Indian casinos.