How to Play NetEnt Live Beyond Live Sports Roulette Online at Casinos?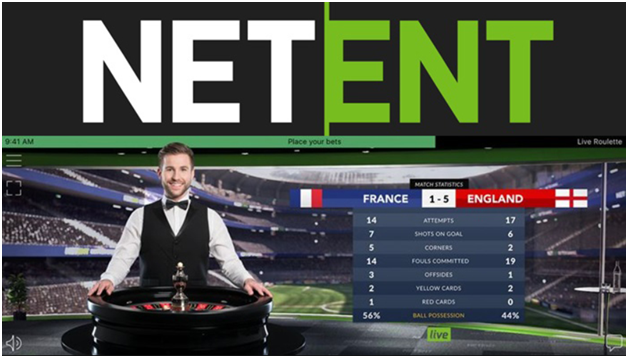 Recently NetEnt unveiled the new Live Sports Roulette at all the Indian friendly online casinos that are equipped with their live software suite. The live dealer roulette game can be played as usual, however, in case of a strong gaming season, you'll also be assisted with the latest happenings. This means you need to check out the platform during the league seasons to get live updates and place your bet accordingly.
Also there are few exciting features to explore as the game also includes the interactive set of menus that will show you, exactly, the scores and the stats of the game, right as they are taking place. These display boards will combine the experience of the pulsating game as well as the Live Roulette round.
How to Play NetEnt Live Beyond Live Sports Roulette Online?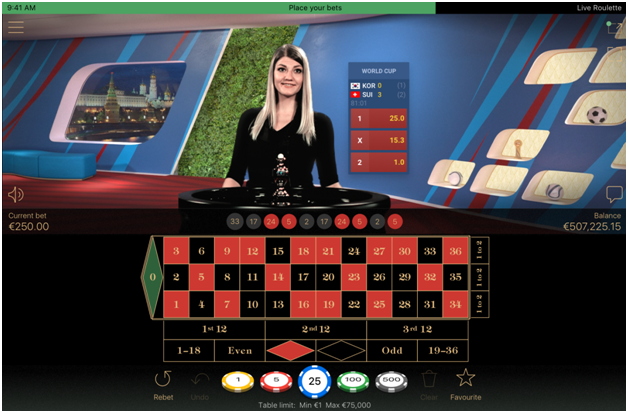 Sports Roulette is played on a virtual table layout, with the reflection of the Roulette Wheel displayed to the left. To place the bets, the players must first select the chips that are stacked under the virtual table and place them onto the betting areas. The options to repeat the bet, clear the chips from the table, or double the betting amount are placed left and right from the chips stack.
During the session, the players will be able to see the information about a specific sports event, such as the latest odds for an important football match, etc. You can also discuss the upcoming game with the Roulette dealers using the Live Chat option (to the right), and use your time at the table as a prelude to sports betting.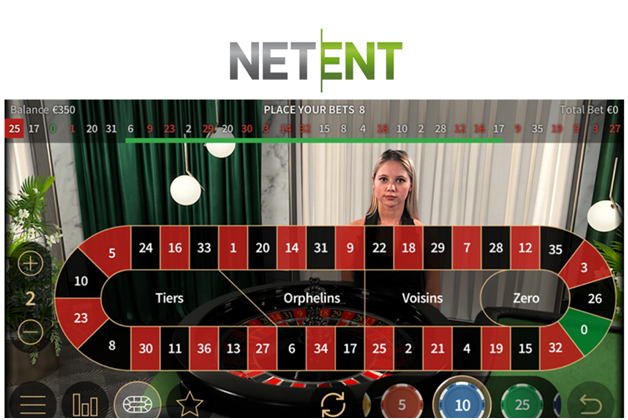 You can expect authentic surroundings with dynamic, interactive background with option to switch the table in between the spinning sessions. Also have Hot and Cold number tracker with previous rounds statistics as well as upcoming sports events coverage with the latest odds displayed.
Remember NetEnt is well known for their Live Dealer software which enables a flawless gameplay and provides the operators with a reliable tool for acquiring and retaining new players. Live Beyond Live software raises the quality bar even higher, especially the sports edition, which offers a sort of 2-in-1 service: traditional single zero Roulette game, with a bit of sport on the side.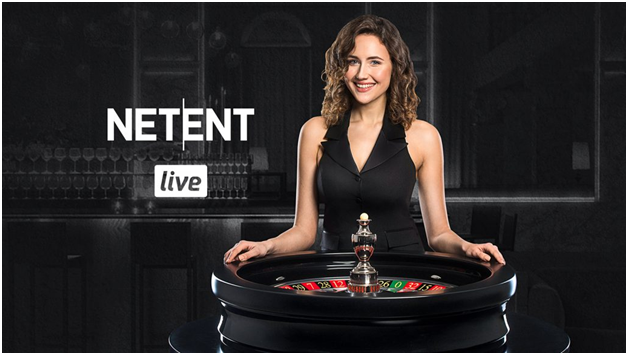 They offer new Live Beyond Live platform, designed for those who prefer a more dynamic Live Casino settings. The main advantage of the Live Beyond Live virtual lobby is the versatility it provides to the casino visitors. The players have a full overview of the action at other tables, with the option to select the spot that best suits their needs.
This means that you are free to browse, change your spot, and explore the possibilities at other Roulette (and Blackjack) tables – just like in an actual land-based venue.
Now join NetEnt powered online casino that is Indian friendly and allows you to deposit in real INR.