How To Play Lost Vegas Slot And Scratchies At Royal Vegas Casino India?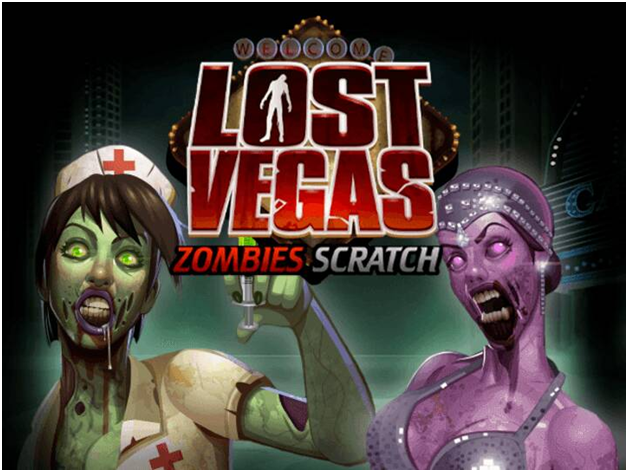 Lost Vegas Slot and Scratchies are powered by Microgaming and will take you to the streets of Las Vegas. Though Las Vegas makes you lost in the glamour of casinos, malls and wine or dine, where you are overwhelmed with the cities night life, the Lost Vegas scratchies take you to the other fearful world of this Sin City.
1. Lost Vegas Zombie
Lost Vegas Zombie Scratchie is a nine panel scratch card game where you match three symbols to win. Lost Vegas Zombie scratchie was released in 2016 and is now the most popular scratch card at Royal Vegas casino to play  The city here is suffering from the widespread rise of the zombies triggered by the outbreak of an infectious disease. You will find that there are  walking corpses are sauntering up and down the dark city streets.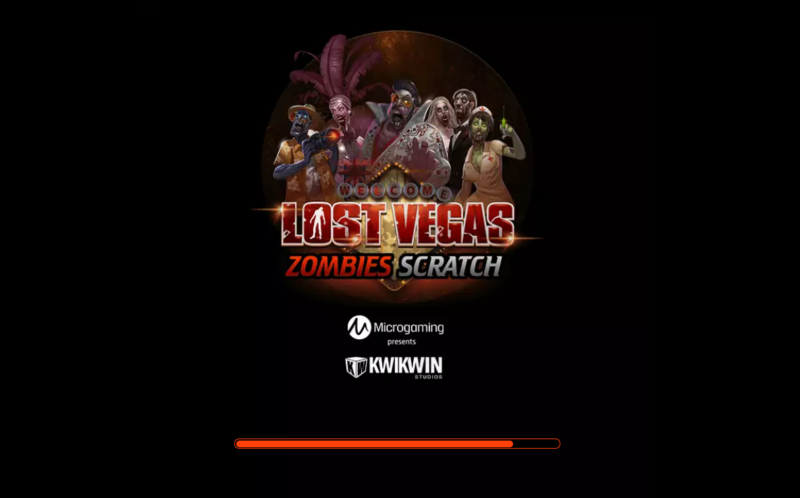 Frightened people have to fight against these re-animated dead that feed on whatever human flesh is at hand trying to win their way to survival but in order to have better chances to outlive this zombie apocalypse they need to hide. By loading up the game you are offered to choose the side you would like to play on. You can either become a member of the undead or join the party of survivors. As said above there is also a possibility to switch sides in the base mode.

In the game background there is slow music, driven by a piano that sets up the slightly eerie atmosphere. When you hit a win, there is a jarring guitar chord. While the graphics are different in the two modes, they are both impressive.
Survivor mode sees a broken craps table in the foreground, with flickering slots on the right-hand side and playing cards beneath the reels on the floor. The symbols show worried looking people, with some entertaining make-shift weapons.
How to play?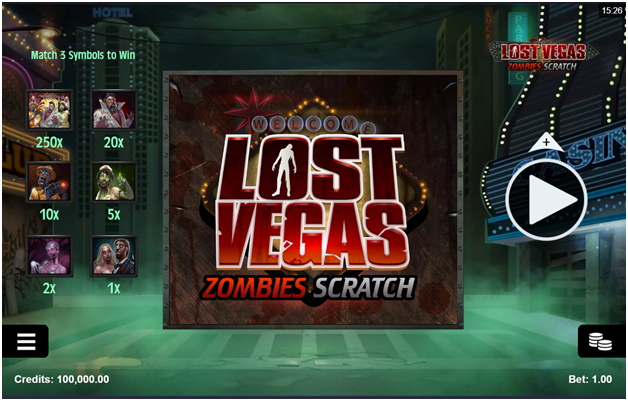 You need to join the Royal Vegas casino online or any Microgaming powered online casino.
Play for free or with real money that's your choice.
This scratchie can be found under casual games at Royal Vegas Casino.
You can select the size of your bet using the controls in the lower right corner. The minimum bet amount is 0.25 credits and the maximum bet is 50 credits. This is an all-ways slot, with 243 winning combinations crossing over from the left. The Return to Player (RTP) percentage for this online game is 96,00%.
2. Lost Vegas Survivors Scratchie
This Scratchie is also a nine panel scratch card game where you match three symbols to win.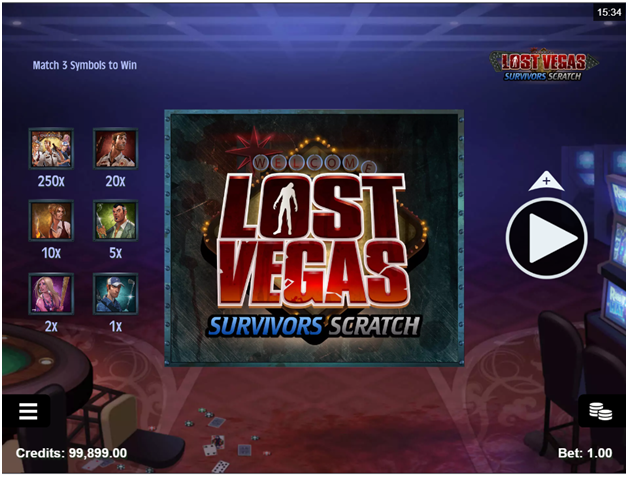 You need to bet one card at a time. Winnings are paid out dependent on the symbols displayed once all symbols are revealed. All paytables here also display the multiplier value won for each combination and winnings are calculated by multiplying the multiplier value won by your total bet amount.
After having a huge success with Lost Vegas online slot the developers of Microgaming team decided to go further and released a spin off Lost Vegas Survivors Scratch that presents the party of survivors of the zombie apocalypse.

However you have two modes to play in Lost Vegas slot game and you can choose to be either on the survivor mode or the Zombie mode.
So this means unlike the scratchies above in this slot game from Microgaming you can switch between Zombie and Survivor mode using a button above the reels. This is located to the right of the slot title. When you press this button, the background will switch over. For survivors this is the inside of a casino, for zombies it is the street outside the abandoned casinos.
Symbols on the game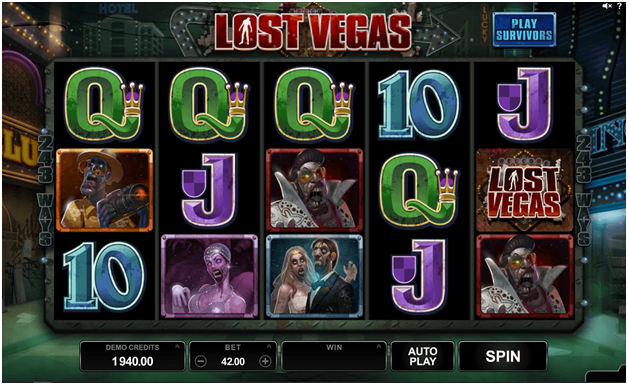 Lost Vegas slot game is laid out in a three by three grid set against the backdrop of the shattered casino house where a small group of the brave survivors has barricaded themselves trying to prevent zombies takeover. As for the symbols used in this online slot, the survivors' group is featured by a golf club casual player, a scared to death young woman holding a baseball bat, a suited and looking quite confident high roller, a desperately brave girl that seems to be a working girl, and by a handsome and rather fearless policeman.
Winning combinations
Each of the characters provides a corresponding multiplier that increases your winnings. All you need to do is to match three identical images in order to win. Keep in mind that you can only bet on one card at a time and the winnings paid out depend on the symbols displayed once all symbols are revealed. Your winnings are calculated by multiplying the multiplier value won by your total bet amount. All payouts are in credits.
The Reveal All button automatically reveals all the hidden symbols. The Turbo button allows your results to be displayed quicker and there is also a well-known AutoPlay option.
How to win?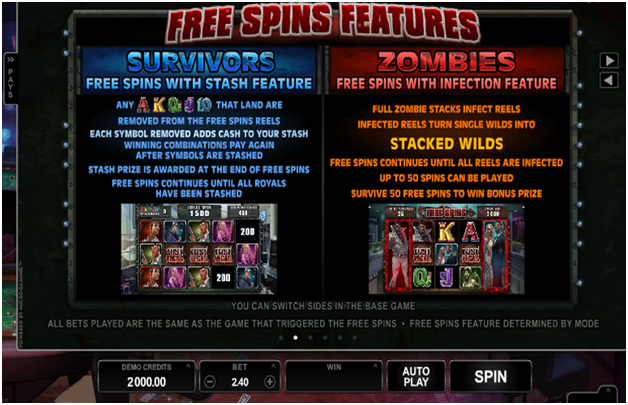 There are plenty of ways to grab regular line wins. Remember, with all-ways slots, your biggest wins will come from those times you hit multiple wins on the same spin.
Lost Vegas wilds have the single biggest prize. These are logos and will replace any regular (though not bonus) symbols to create extra wins. If you line up 5 on any of the 243 win-lines, you will get 10x your bet.
The next best symbols will depend on which mode you are playing. For the zombies, the bigger wins come from some excellent symbols. These are topped by a zombie Elvis, then a mob type zombie guy in a hat, a nurse, showgirl zombie and a couple.
For the survivors, all the high paying symbols are individuals. 3 guys and two ladies hold weapons – these include a golf club as well as the expected guns. Playing card symbols are used to break up the rich graphics for both games.
Bonus Game
There are two different bonus games which can occur at random in the base game. These can happen after any non-winning spin.
Blackout bonuses are preceded by crackling sounds and a screen going dark. This can happen in both zombie and survivor modes. When it does occur, the high paying symbols in view will each award a cash prize. In addition, just a single scatter symbol can now trigger the free spins.
The zombie fist of cash reminds f the incredible hulk. Here a huge fist comes out of the screen, delivering a cash prize.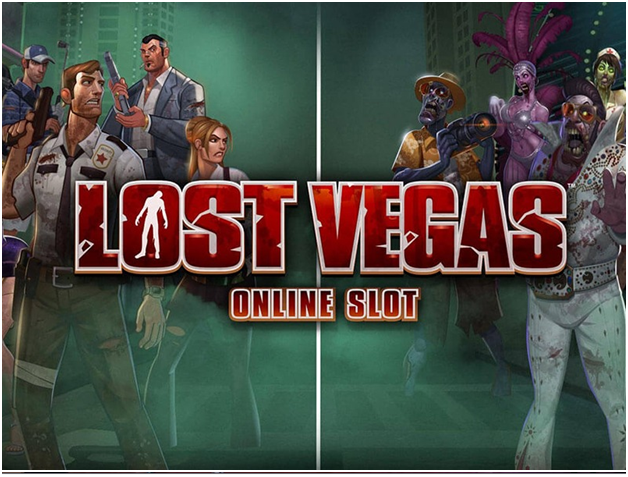 Free Spins
In keeping with the two modes / themes, the free spins are split. Both of these bonus games are triggered by hitting 3 or more of the special scatter symbols.
If you are rooting for the zombies, then the free spins involves an 'infected reels' feature. Unlike on other slots, there is no count down of free spins. Instead the zombies are stacked on the reels (which enables some big wins). Each time you get an entire reel showing the same zombie, it becomes infected. A red outline is drawn around that reel, though it spins and still shows different symbols as usual. Your free spins will continue until all 5 of the reels are infected. You can play a maximum of 50 free spins.
You also get up to 50 free spins for the survivors. This game gets more profitable the longer that you play. The reason is that every time playing card (lower paying) symbols hit the reels, they are removed. The more you spin, the bigger the proportion of wilds and high paying symbols gets. When all the playing card symbols are gone, your bonus will end.
Royal Vegas Casino Welcome Offer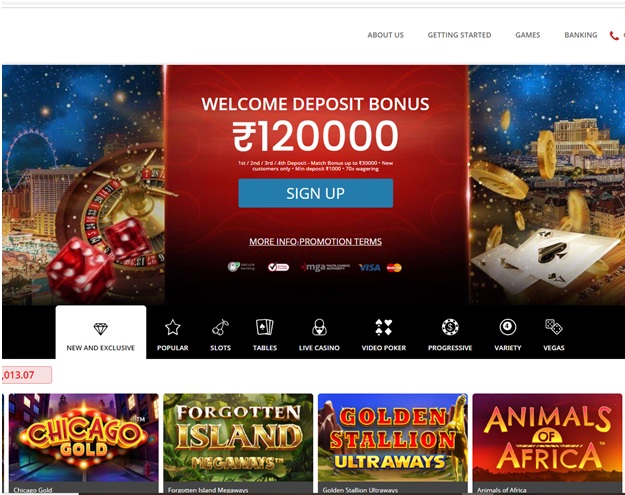 Indian players can play Lost Vegas Scratchies or Lost Vegas Slot game with real money or for free at this online casino.
As a new player you are offered INR120000 which comes in four match deposit bonuses.
1st / 2nd / 3rd / 4th Deposit – Match Bonus up to ₹30000 • New customers only • Min deposit ₹1000 • 70x wagering.