Goa government plans to eliminate floating casinos within next three years and stop permissions for casinos even on land.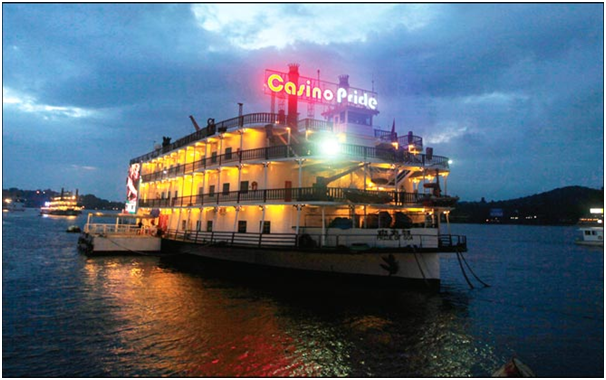 As the BJP led government is leading India to 'Swatch Bharat' with several bans on alcohol and meat consumption now targets Goa with no more permissions for casinos on land and offshore in state.
In a mojor  announcement last month, Manohar Parrikar Chief Minister of Goa said that the number of off shore casinos in Mandovi river would be capped to existing five vessels, which would be shifted to land in next three years. Parrikar also assured the House that the amendment to the Prevention of Gambling Act would be made during next assembly session.
Parrikar also told the state legislative assembly that the legislation which was enacted in the year 2012 banning entry of Goans on off shore casinos would be implemented with certain changes in the next three months. The chief minister was responding to various issues related to casinos raised by opposition benches during demands for grants for Home portfolio on the floor of the House. Parrikar pointed out that during his tenure in the year 2012, he had passed a legislation which allowed only tourists to visit the off shore casinos. But the legislation never came into force after that.
Parrikar said that in the existing act, the state government has power to cap the number of casinos in a particular area and he will use these powers in capping the number of off shore casinos in Mandovi river to only five which are existing and the sixth casino will not be allowed. MV Lucky 7 as it is called ran into problems while being towed to its permanent location on the River Mandovi. The floating casino hit a sandbank and got stuck. This did not go down well with Parrikar who made a u-turn and stated that the MV Lucky 7 the sixth casino will no longer be allowed to enter the River Mandovi and will have to find a new home, provided the local people have no objections to its proposed new location.
Also the government will delete the clause that allows casino on vessel. The off shore casinos will be given an option to move to land in the special entertainment zone where Goans would be banned from entering. A consultancy firm, KPMG has been designated to identify the entertainment zone, and a Gaming Commissioner will be appointed who will be a nodal officer for the casino activities in the state.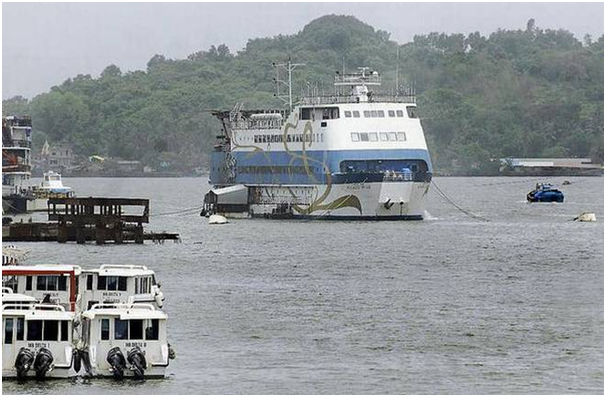 Goa is one of two states in India that allows casinos. The other is Sikkim, but there are only three casinos there, compared to about 25 in Goa. About 20 of Goa's casinos exist on land in upscale hotels, and offer only slots and electronic versions of roulette, craps, blackjack and baccarat. But more popular are the five casino boats anchored in the Mandovi River, with live tables games.  Parrikar added in his speech that he would grant no more gaming licenses to hotels.
Goa is attractive to tourists because of its seaside atmosphere and tropical weather. Parrikar would like to emphasize the region's attractions other than casinos and that is its string of beautiful beaches and laidback culture.
It is to be noted that the gaming industry in Goa is responsible for creating thousands of jobs for the local population, boosting both domestic and international tourism and also providing the government with a significant amount of revenue in the form of gaming taxes and the current land based casinos in Goa are located within the premises of luxury hotels. These land based casinos attract both foreigners and out of state tourists and could face stiff competition if the government provides these five offshore casinos with land based casino licenses.