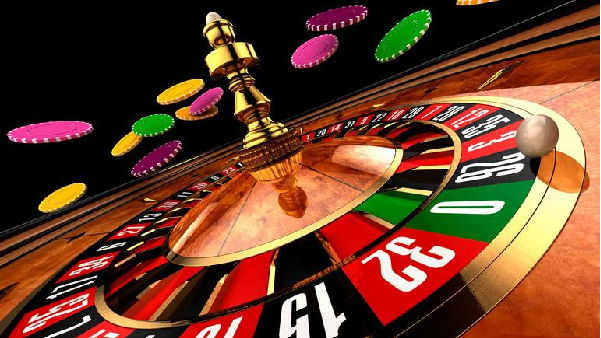 Roulette is a very interesting classic casino game, where the dealer spins a ball around a spinning wheel. The wheel has 37 numbers on it marked from zero to 36 and players bet on where they think the ball will land on the wheel. The numbers are also marked in red or black, whilst the zero is green. Players can bet on what colour they think the ball will land on, and when the player spins the wheel all the way through to which number they think the ball will land on
Roulette game is found at Indian online casinos to play. This game of chance payouts are determined by where the ball lands on the roulette reel and how the player has wagered on the roulette table. Roulette is played against the house and the wagers made by other players at the roulette table are of no consequence to the outcome.
There are many variations of Roulette to play at the online casinos whether it is Indian online casino, European or US casinos. You can play online European Roulette, online American Roulette, online mini Roulette and several other versions too.
It is your choice whether you wish to play these games for free or for real money. Also playing this game is not so difficult. All you have to do is read up on the rules before you start to play.
The goal of the game is to predict which number on the wheel the little ball will land on. There are different betting options and various strategies that can help you make a big profit.
Betting options in Roulette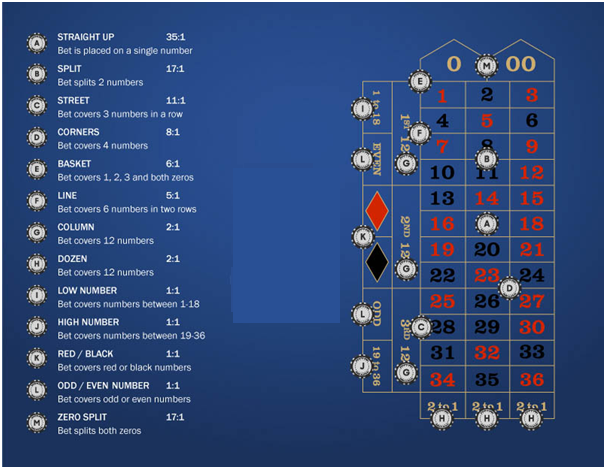 Before the game begins, you have to place a bet on the roulette table. There are various betting options. You will first have to choose whether you want to make inside bets (bets within the playing field) or outside bets (bets outside the playing field).
Inside bets: when you want to place your bet on the inside of the playing field, you will have several options:
Inside bets
Payout
Straight
One number
35 to 1
Split
Two numbers at the same time
17 to 1
Street
Three numbers straight
11 to 1
Corner
Four numbers at the same time
8 to 1
Line
Two adjacent straights
5 to 1
Outside bets: you can also place a bet outside the playing field. You will then have the following options:
Outside bets
Payout
Column
One of the three rows of twelve numbers
3 to 1
Dozen
One of the three sections of twelve numbers
3 to 1
High / low
High numbers (19-36)
Low numbers (1-18)
1 to 1
Colour
Black or red numbers
1 to 1
Odd or even
Even or odd numbers
1 to 1
Play progressive Roulette
In addition to regular bets, some online casinos offer progressive roulette. A progressive game of roulette is linked to a central jackpot, the so-called progressive jackpot. The value of this jackpot will then increase rapidly. For every bet that is placed, extra money is added to the central jackpot. When the progressive jackpot is won, this usually means a large payoff.
The difference between European and American Roulette rules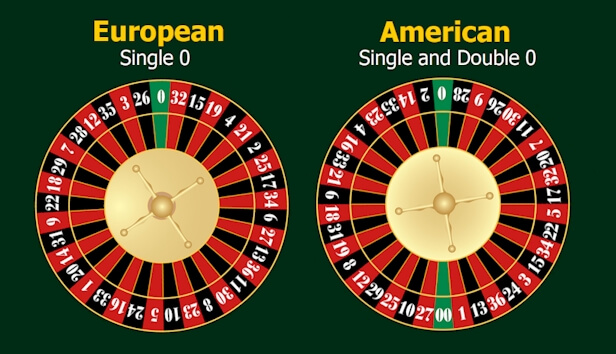 There are two different types of roulette: European roulette and American roulette. Both types can be played online. There is only one small difference in the rules. American roulette is played with both a zero (0) and a double zero (00). This means there are more betting options but less chance of winning. That is why it is always better to play European roulette.
Strategy and systems to play Roulette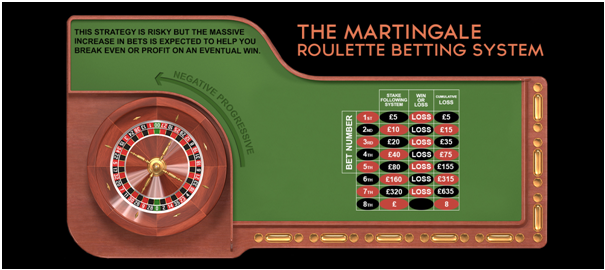 Though there is no particular strategy to play this game as it is a game of chance but certainly there are some systems that are followed.
Here are some of  the most popular roulette betting systems that you will find prevalent
Martingale System
This is possibly the oldest – and best known – roulette betting system and follows the double-up-after-a-losing-bet system.   The idea is for you to double the size of your next bet if your previous bet was a losing one. The basic premise of this system is that if you keep doubling your wager, you will ultimately recoup your losses and even make a profit in the long run.
An 'improvement' on this system is the Grand Martingale System which not only sees the player double their last bet after each loss, but also adds one more unit. An example of this would be wagering 50 INR on red or black. If that bet loses, the player's next wager will be 150 INR (Rs 100 + Rs 50).
D'Alembert System
Basically, this system states that if Wager A wins more than Wager B, Wager A is less likely to win again, while Wager B is more like to win again.   Players are required to decrease their wager by a unit following a win. They increase their wager by one unit following a loss.
Oscars Grind
First mentioned in the gambling handbook, The Casino Gambler's Guide by Alan Wilson, this system encourages players to increase their wagers as they win.
How to play online Roulette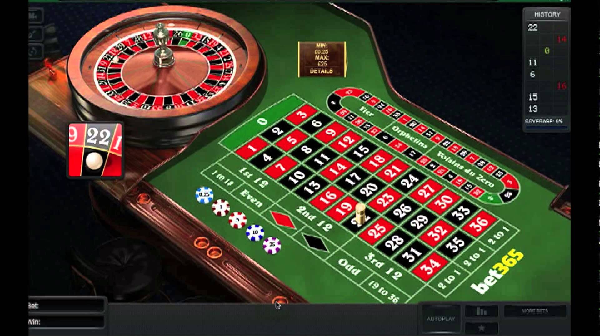 Playing online roulette is about having fun, while being able to make a good profit from your wagers. Just select the online casino where you wish to play Roulette. Also choose whether you wish to play for fun or for real money and betting or even live dealer roulette game. Once you take your place at the roulette table you need to select the wager denomination:
You can have large bets (25, 50, 100 Credit Chips) all dependent on the casino and limits you play at.
You can have small bets (1, 2, 5, 10 Credit Chips).
Place your satta on the Inner or Outer table wagers:
Each location on the table has different paying odds
Once you are ready, hit SPIN to end the satta round and start spinning the ball in the roulette.
Wait until the ball has stopped and landed in one of the options
Is playing Roulette in real casinos of India legal?
Well this question is very important. As Indian Gambling and casino laws are outdated and much of a confusion one thing is but certain that games such as Roulette which are purely based on chance are illegal under Indian law. You can play Roulette online at reputed European or US or even Australian Casinos. These online casinos accept Indian currency to play games and offer real play for Indians.
But if you wish to play Roulette in Real Casino or land casino in India then you can play at only Sikkim state casinos.
Sikkim is considered one of the most liberal states when it comes to gambling laws. The Government of Sikkim issued a memorandum on March 4, 2009 known as the Sikkim On-line Gaming (Regulation) Rules, 2009 , which was a follow up on the Sikkim On-line Gaming (Regulation) Act, 2008.
The state therefore became the first to move towards some sort of legislation on online gambling, which has been taboo for most states in the country for decades. It is also one of the states to permit lotteries
The Sikkim On-line Gaming (Regulation) Rules, 2009 is considered a ground breaking law that made it legal to play online, a number of casino games such as blackjack, roulette, keno, baccarat, bingo, and poker, to name a few.
Currently, Casino Mahjong, which is run by the Mayfair Group, is a fully operational land based, five star casino, offering a range of table games and slot machines as well.  Casino Mahjong has around 150 dealers to assist players who wish to play roulette too and charges around $9 as entry fee.
Also you can play Roulette at Casino Sikkim, run by the Teesta Ranjit Private Limited (TRPL) at Hotel Royal Plaza that was the first casino to launch in the state in March 2009. Casino Sikkim, is located on the first floor of Royal Plaza Hotel in Gangtok, and offers a range of games that include baccarat, blackjack, roulette, flush, and slot machines.
At online casinos you can have great bonuses to play Roulette and also enjoy some big wins too.