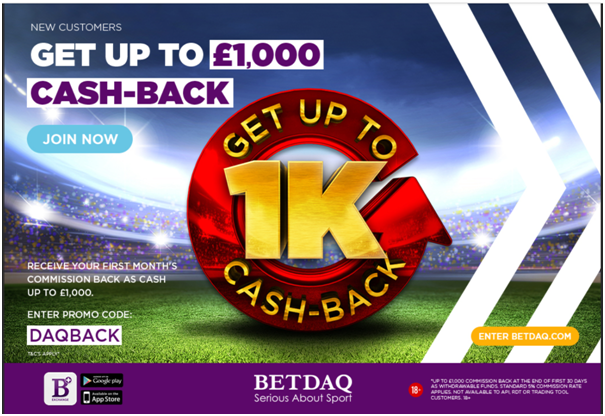 BETDAQ came into existence in 2000 and is online website where players come together to bet on various sports online. Betdaq is a trading name of Global Betting Exchange Alderney Limited (GBEA) and was originally part of the Global Betting Exchange (GBE) group of companies. The founder of this company is a leading Irish businessman Dermot Desmond. BETDAQ betting exchange allows people to bet against each other rather than against a bookmaker. BETDAQ offers betting markets on a range of international sporting and other events and claims to handle in excess of £75M worth of bets every week.  BETDAQ brings together bettors from around the world and allows gamblers to bet against one another, rather than using the odds set by a bookmaker. BETDAQ charges a commission on all winning bets, which is set at 5 percent of the net winnings for most markets, this can vary depending on the amount of commission that is paid.
Few Facts about BetDaq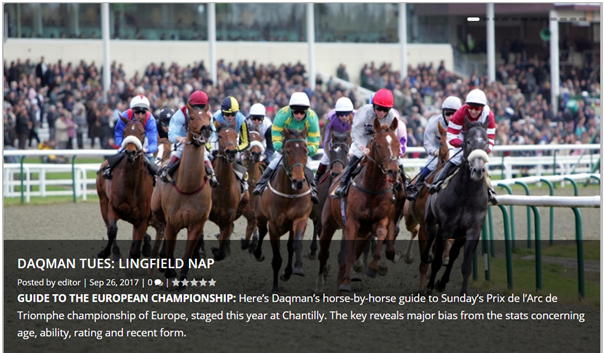 Is the second largest online betting exchange company in the UK
Also is the largest betting exchange technology provider in the world.
BETDAQ operate a number of sports betting brokerages and websites from a central exchange hub providing partners with market pricing for sports wagering and risk management.
The central Global Betting Exchange Alderney (GBEA) hub matches in excess of £75m worth of bets from members and brokerages around the world each week to a value in excess of $7bn annually.
In 2011, BETDAQ finalised a deal for technology software from GTS, a CryptoLogic Inc company, and soft launched BETDAQ Games which it integrated into the network.
Also in 2011, BETDAQ penned a "six-figure" deal with Kempton Park Racecourse which allowed BETDAQ account holders complimentary access to Kempton Park on Wednesday night fixtures. The arrangement also meant that 176 races would be sponsored by BETDAQ over the year.
In 2011, BETDAQ became the official online betting partner of Celtic Football Club. The partnership was announced at a ceremony held a Celtic Park by Sky Sport pundit Alan McInally, the former Scotland striker who works as a brand ambassador for BETDAQ.
Also in 2011, BETDAQ became a sponsor of London Irish Rugby Club. Under the terms of the agreement, the BETDAQ logo was displayed on the back of London Irish team shirts for all Aviva Premiership games and Heineken Cup matches.
In 2012, BETDAQ launched BETDAQNFL, a dedicated micro site that offers live streamed video match commentary direct from the USA. This site is dedicated entirely to the NFL and contains live NFL video previews along with results, chat and tips from resident pundit John Arnette.
GBEA has been owned by Ladbrokes and its services are now offered via Ladbrokes International PLC which is registered and licensed by the government of Gibraltar.
Sports to bet on at BETDAQ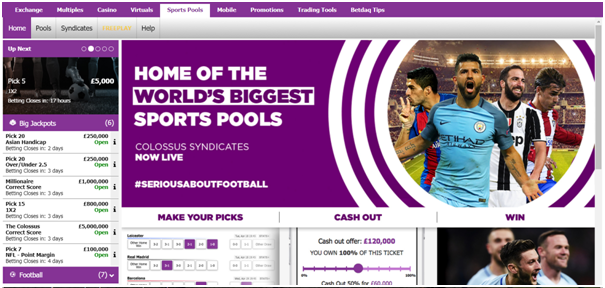 There are various sports and races to bet on at Betdaq. American Football, Baseball, Basketball, Cricket, Ice hockey, Soccer, Rugby league, Rugby Union, Tennis, Volley ball, Golf, Boxing and more. Racing includes horse racing and hound racings.
Besides sports you have the option on trade bettings under BetDaq trading and traders. You can join a pool, syndicate or have a free play.  Also there is Colossus Syndicates a game that allows players to bet small and win big. This increases your probability of winning and you get to choose which tickets to join, also benefit from the knowledge of other players
How to place a bet in a Syndicate at BetDaq
Whatever game or sport or trade you want to bet you need to create your account at the site by registering yourself and creating your profile.
After that login with your user name and password
If you wish to you can create a Syndicate profile or whatever profile you wish to have according to the game you choose.
Next click 'Join now" to see a full list of Syndicates you can join or choose which pool you want to play
Now make your selections and click 'Next'
Give your Syndicate a name and choose your stake. You can purchase between 10-50%. Use the (Min) and (Max) contributions as a guide.
Click 'Confirm' to finish creating your Syndicate.
Share your Syndicate reference code directly or via Twitter by using 'click to share'
You will need to get enough people to fully fund the Syndicate before it goes into play (placed).
Monitor the progress of your Syndicate on your Syndicate Captain or Tickets page
Once your Syndicate is full, look out for Cash Out offers!
To Cash Out you will need to click the 'Cash Out' button on your Syndicate Ticket.   (Remember) – AS Syndicate Captain you control Cash Out on behalf of your Syndicate.
Once you click 'Cash Out' you will be given the opportunity to partially Cash Out. Decide how much you want to Cash Out and click 'Cash Out'
You can now see your share of the Cash Out under 'My Share'
Repeat the process to win more money
Play with BetDaq App on your smartphone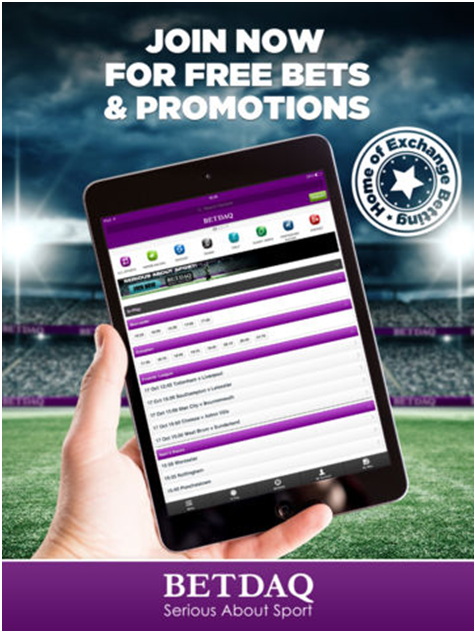 You can also place your bets for various sports and live streaming events with your smartphone be it Android or iPhone. Register yourself at BetDaq via app and get 0% commission for one month as a new customer. The app gives you access to all of the sports markets and betting opportunities you could dream of, alongside exciting exchange features such as live streaming for racing, Proform race guides and instant cash out, when you want to lock in your position in a heartbeat. Whether you want to bet In Play on a soccer match, trade on horse racing or cash out on your golf bet, you can do it all in a few taps.
Features of the app
Back, Lay and Bet In Play across all sports including horse racing, football tennis, golf and everything in between.
You can now watch all horse & greyhound races from your mobile, so you never have to miss out on the action.
Bet like a Professional with Proform Guides, where you can see all information on every horse's form, distances ran, pace maps and much more.
Cash out your position. Lock in your profit or minimise your loss on the exchange.
Customise your betting with broad range of account settings.
Check your bets, balance and statement on the app at any time.
The app is free to download for your mobile at iTunes for iOS devices and at Google Play for Androids. Unfortunately the app might not work for Indian players.
BetDaq Casino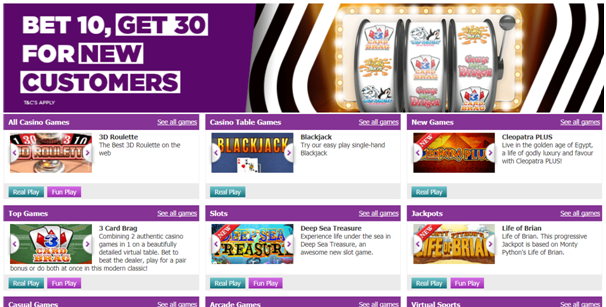 BetDaq also offers great casino games to enjoy. You can play slots, table games like Blackjack, 3 Card Brag and Roulette, various new slots, Top games like Deal or No Deal, George and the Dragon, Wild Gambler and others. There are nine jackpot games in total like Thor's Thunder, Cash Drop, Life of Brian and others. Other games include casual games, arcade games and virtual sports like virtual horses and virtual dogs.
BetDaq Promotions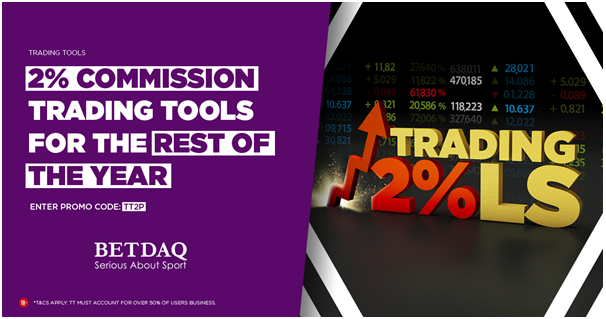 BetDaq offers various promotions on all of its sports, races and trades. When a player opens an account as a new player he/she gets t up to £25 in Betdaq free bets. Also get £1000 cash back offer and other offers that need promotional coupon codes to redeem. Check for latest promotions here
Can players from India place a bet at BetDaq
Unfortunately not, players residing in India are not allowed to place at bet with BetDaq.  As part of the company's terms and conditions, Betdaq unequivocally state that it is up to each individual punter to make sure that they are legally allowed to access the exchange. Betdaq do also provide a list of 'unrestricted territories' to demonstrate those nations from which it is legal to use their services.  So players from Barbados, Cayman Islands, Ghana, Gibraltar, Guernsey, Ireland, Isle of Man, Jersey, Lebanon, Malta, Mauritius, Netherland Antilles, New Zealand, Seychelles, Sweden, Tanzania, Trinidad and Tobago, United Kingdom and Virgin Islands (British) only can use the BetDaq for playing and betting.
Also the website only accepts  Euros (EUR), Singapore Dollars (SGD), United Kingdom Pounds (GBP) and United States Dollars (USD) currency to place a bet. The banking modes available to fund the BetDaq site for betting and sports is by VISA/VISA Electron, Mastercard, PayPal, Skrill, Neteller and others.
Alternatives for Indian players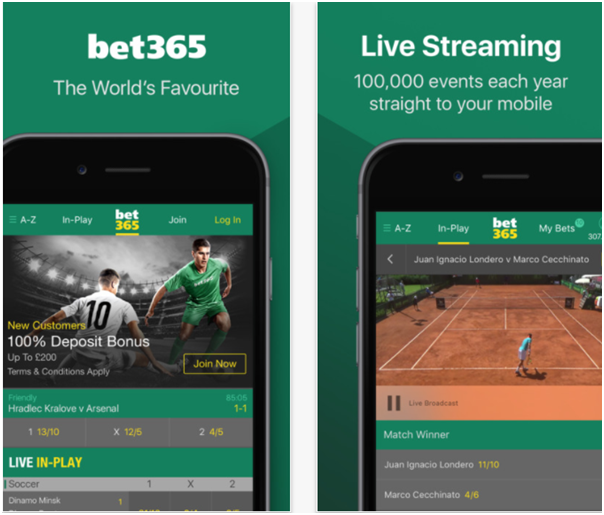 A large number of online bookmakers take bets from those living in India but the main problem for Indian customers is usually sending money to bookmakers and getting it back again when your bets win. The difficulties of the Indian banking system mean that there are only a small number of bookmakers who can properly service the Indian market. You can place your bets with bet365, Marathonbet, William Hill, Betfair, Ladbrokes and 1XBet. Click here to place a bet at Betfair.
The question of whether it is legal to bet from India using an international bookmaker is not clear in law. While bookmakers in India are illegal, there is no specific law in India which bans an individual customer from placing an online bet with a bookmaker.
BetDaq Customer Support
In case you need any help or wish to know anything about sports and betting you can email them at Helpdesk@betdaq.com for API Queries: api@betdaq.com or call at Ireland: 01 556 6222, UK: 0870 1781 021, International: +353 1 556 6222 phone numbers.